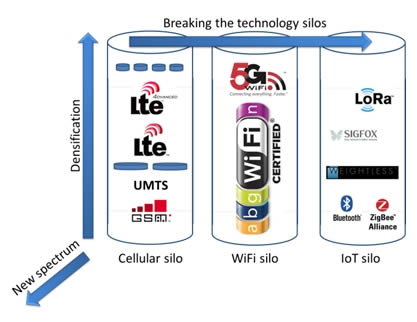 This workshop, sponsored by the SPEED-5G project and addressed to both industry and academia, reports interesting novel results of international research projects on some selected aspects of 5G and beyond networks with main focus on dynamic spectrum access techniques.
Attendees will have the opportunity to listen to technical presentations in the lecture room, as well as to witness live demonstrations of some key results, in dedicated adjacent small rooms.
This is a free event via registration - see left website address.
The event in the lecture room has the following agenda:
11:00 – 11:45 Welcome + Keynote speech (VP from BT)
11:45 – 12:00 SPEED-5G project presentation
12:00 – 12:20 Demos short presentations
12:20 – 12:40 Technical presentation (from the 5G-MiEdge project)
12:40 – 13:40 Lunch buffet offered by BT
13:40 – 14:40 3x technical presentations (from the SPEED-5G and 5GMonarch projects)
14:40 – 14:50 Coffee break
14:50 – 15:50 3x technical presentations (from the SPEED-5G and XCAST projects)
15:50 – 16:00 wrap-up and close
From 10:00 till 17:00 in dedicated rooms live demonstrations will be available for interested participants, running in parallel to the presentations held in the lecture room.