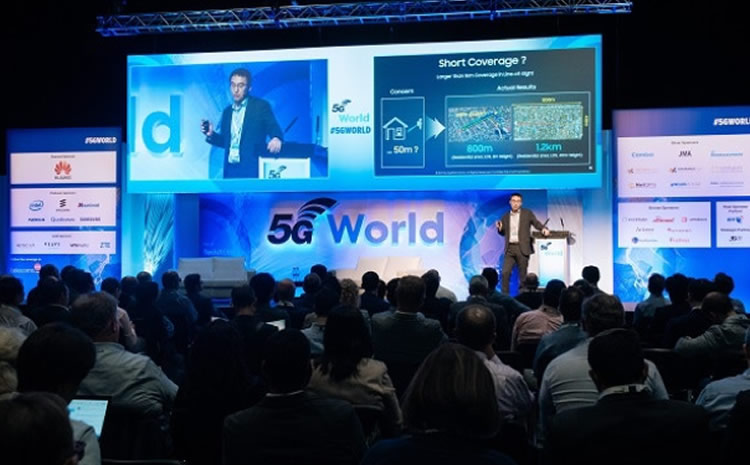 ENABLING THE CONNECTED SOCIETY.
Building the next generation of networks to sustain the superfast connectivity, enabling the connected world
NETWORK SECURITY & ANTENNA EVOLUTION FOCUS DAYS
Explore the new challenges and requirements 5G brings to the security sphere, as well as what the challenges are of managing increasing network capacity demands.
CERTIFIED BY THE CPD CERTIFICATION SERVICE
5G World is now a CPD certified event. Delegate attendees will receive a CPD certificate after attending the event.
5G LIVE! DEMO ZONE & CONTENT THEATER
Featuring everything from VR/AR headsets to flying drones, discover new and innovative cutting edge technologies and services, enabled by super-fast connectivity powered by 5G networks.
A DEDICATED 5G EXHIBITION AS PART OF TECHXLR8
5G World returns with it's own dedicated exhibition as part of London Tech Week's headline event TechXLR8. Bringing together 15,000+ attendees and 300+ exhibitorsexpo spanning 8 co-located events, see the latest telco and tech offerings for businesses and consumers.
5G AWARDS CEREMONY
We provide a high profile platform for you to showcase your network development achievements in in Europe and beyond. Elevate your brand and become recognised in the following categories
- Best Network Development
- Best use of virtualization technology
- Best connectivity solution
- Outstanding contribution to 5G research and development
- Best 5G trial between operator and vendor
- Best 5G Core Network Development
Event Details
Organiser
https://tmt.knect365.com/5gworldevent/