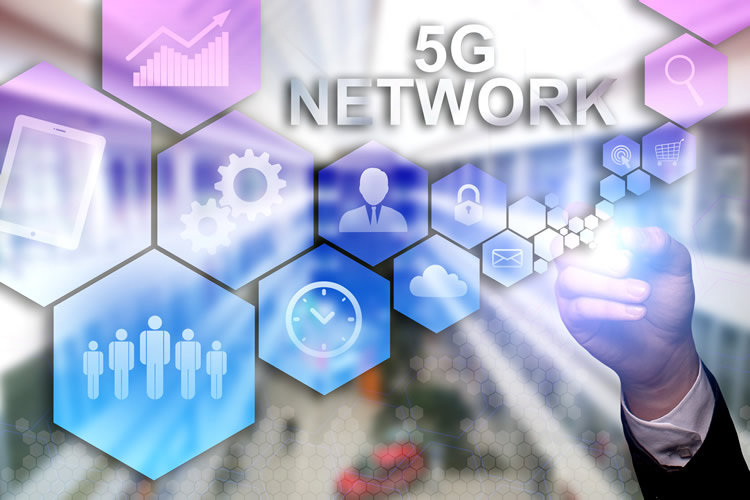 The 5G Manifesto is effectively an open letter from 17 telcos, equipment vendors and satellite operators that was sent to European Commissioner for Digital Economy and Society Günther Oettinger in July 2016.
It sets out industry recommendations on how the EU can support and foster 5G innovation and deployment, as well as timelines for 5G demonstrations and commercial deployment.
Its proponents argue that the manifesto is the best means of ensuring the launch of commercial 5G services across Europe by 2020. Its detractors view it as an attempt by mobile operators to hold the EU to ransom by threatening to withhold investment in 5G if demands for a lighter regulatory environment are not met. Here's what you need to know.
Why have a 5G Manifesto?
The 5G Manifesto was formulated in response to Commissioner Oettinger's February 2016 announcement that the EC would develop a 5G Action Plan, and his call for industry contributions and backing.
The 5G Action Plan aims to put Europe at the forefront of deployment of standardised 5G networks from 2020, and is expected to be presented in September. Those drawing up the 5G Action Plan will consider the recommendations in the 5G Manifesto, as well as feedback from a public consultation that closed in July.
Who's behind it?
The 5G Manifesto was signed by the CEOs of 17 European telcos, equipment vendors and satellite operators, the latter wanting to be included because 5G will involve different network technologies: mobile, fixed and satellite. All of Europe's major mobile network operators (MNOs), many of which operate in multiple EU markets, signed up to document.
The signatories are:
Telcos: BT, Deutsche Telekom, Hutchison Whampoa Europe (owner of Three), Orange, Proximus, KPN, Tele2, Telecom Italia, Telefonica, Telekom Austria, Telenor, Telia, Vodafone
Vendors: Ericsson, Nokia
Satellite operators: Inmarsat, SES
Five non-telecoms companies expressed their interest and willingness to participate in the next phase: Ahlers (logistics and maritime service provider), Airbus Defence & Space (defence and aerospace), Royal Philips (electronics, healthcare, lighting), Siemens AG (engineering) and Thales Alenia Space (satellites, payloads).
The manifesto is open to other companies in both the telecoms sector and other verticals to express their support and engage in the next phase. Vertical industries include, but are not limited to, transport, logistics, automotive, health, manufacturing, energy, media and entertainment, as well as public sector initiatives such as smart cities, smart grids and public safety.
The GSMA supports the manifesto.
What's it all about?
There are several key themes in the 5G Manifesto: spectrum, timelines, industry collaboration, investment and regulation.
Spectrum
The manifesto outlines that commercial 5G services will require a large amount of harmonised spectrum and calls on the EU to foster standardisation of 5G spectrum, and to ensure that sufficient spectrum is licensed in time and at reasonable prices.
Timelines
The manifesto's signatories commit to co-ordinate on pan-European pre-commercial trials and to deliver a roadmap of trials and demonstrators by January 2017.
Before 2018: Independent consortia will run pre-standard technology trials, in various countries and with participation from vertical industries, to demonstrate and validate new 5G capabilities as well as foster an ecosystem around those capabilities.
Around 2018: Once 3GPP standards are finalised, the operators will agree specifications for pan-European trials, including use cases, scenarios, interfaces and agreement to transfer use cases across trial networks.
2020: A target launch of commercial 5G services in at least one city in every member state.
Industry Collaboration
The manifesto's signatories believe that scale and return on investment (ROI) on 5G cannot be achieved without close co-operation between the telco industry and the many vertical industries that will be making use of the 5G network to offer new services, as well as equipment and software providers.
The manifesto indicates that the EU's 5G Action Plan must reassure vertical industries that 5G deployment will be synchronised across Europe.
Investment
In addition to funding research and innovation projects of the 5GPPP, the manifesto wants the EC to consider more funding for 5G:
The manifesto considers that funding will be needed to incentivise vertical industries to experiment with new services that are enabled or enhanced by 5G, and to enable the "process to align requirements" between 5G networks and vertical industries. It suggests grants in a range of €500m to €1b, which may come from existing funding instruments.

It recommends that the EU set up a 5G Venture Fund, in excess of €1b, to take equity stakes in European start-ups that develop 5G technologies and applications.
The manifesto also proposes that infrastructure funding should be focused on physical infrastructure, such as ducts or a "digital spine", which can benefit operators and facilitate fibre investment and competition in the development of 5G.
Separately, national governments should provide funding to public organisations, such as health services, education bodies and municipal authorities, which can be early adopters of 5G.
Regulation
There are strings attached to the operators' commitments and it is the regulatory recommendations outlined in the 5G Manifesto that have sparked controversy and criticism. Essentially the operators want EU regulation to focus on protecting consumer rights and competition, leaving them free to develop and manage their networks without regulatory impediments.
Commercial 5G will require substantial investments in new infrastructure, and the manifesto calls for an "investment-centric policy framework" with regulations that are "future-oriented, pro-investment and pro-innovation".
The 5G Manifesto outlines regulatory issues in two areas:
Local regulation: 5G will require dense deployment of infrastructure, and the MNOs want local regulations to be relaxed so that network deployments can be accelerated, and co-investment and network sharing between operators supported. Specifically, the operators are looking for laws that will guarantee their rights to build new infrastructure, provide for "supportive" rental charges on municipal rental sites, remove the taxes on sites and antennas, and allow for predictable and harmonised EMF emissions limits.

Net neutrality: The manifesto threatens that 5G investment could be delayed if the draft net neutrality guidelines, as put forward by the Body of European Regulators of Electronic Communications (BEREC) and which the manifesto describes as "excessively prescriptive", remain in place. According to the manifesto's signatories, strict net neutrality rules will limit their ability and motivation to invest in 5G because they create uncertainty around ROI. They want net neutrality laws to specifically allow for "innovative specialised services".
What about Britain?
Although the 5G Manifesto was published after the UK voted to leave the EU, it is signed by all four of the UK's mobile operators (or their parent companies) and specifies 28 EU member states. Some EU funding may come Britain's way while it is still a member, but the government may need to step in with funding if/when it leaves. Spectrum allocation is being co-ordinated at a global level so there is little danger the UK would deviate from what is agreed to in Europe. But if post-Brexit Britain wants to be at the forefront of 5G development, then it will need to harmonise its regulations with those agreed to by the EU and invest to foster 5G development and takeup.
What's next?
Commissioner Oettinger will consider the industry's proposals in drafting the EU's 5G Action Plan, which is to be presented in September, along with a proposal for the review of the EU's telecoms regulatory framework. He has welcomed the 5G Manifesto but has not indicated whether its proposals for the creation of what the manifesto calls "the right regulatory environment" will be fully implemented. However, he is no fan of net neutrality so the industry lobbying may well succeed.
Useful reading : What is 5G?