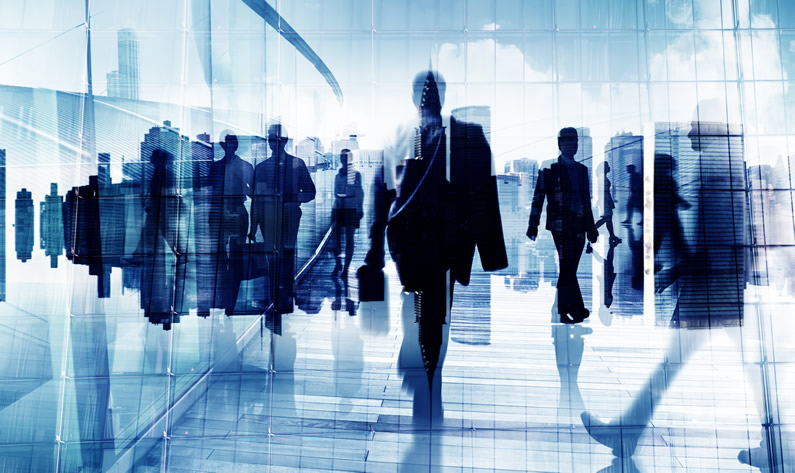 We know that 5G will start providing a faster, further-reaching, and more stable mobile network for UK citizens by 2020. But the practical benefits of this will be further reaching than you might have imagined.
One such benefit of 5G connectivity could be to public service media, according to a recent report from the European Broadcasting Union, which represents 73 European broadcasters.
What is public service media?
When we talk about Public Service Media, or PSM for short, we are generally referring to the more commonly understood term of 'public service broadcasting'. However, PSM also incorporates a range of new media platforms that don't fall under classic TV and radio categorisation.
Public service media content is any form of media content that's freely and widely distributed for the benefit of the general public, and is accountable to that very same group of consumers. This PSM is still predominantly concerned with traditional broadcast content such as impartial news broadcasts and high quality entertainment. However, it increasingly includes on-demand and internet-streamed content that doesn't use traditional broadcast channels.
Perhaps the shining example of such public service broadcasting and public service media for the UK, if not the entire world, is the BBC.
What's the relationship between public service media and 5G?
One of the key differentiating points between public service media and public service broadcasting lies in the way in which we consume the content. Besides the usual TVs and radios, PSM content can be accessed through PCs, tablets, and - most importantly of all - mobile phones.
It's this latter medium that places a major emphasis on mobile network infrastructure. If citizens are increasingly relying on smartphones for their PSM, then the performance and stability of the primary connection method is paramount.
It also means that any technological advance in mobile network technology can have a major impact on the nature of PSM itself.
How could 5G benefit PSM?
The additional speed and capacity of 5G network technology could lead to the development of fresh content formats and genres. This could include cross-media, multi-lingual and interactive content.
It could also enable new kinds of content entirely, such as virtual reality and augmented reality.
On the logistical side of things, PSM content will be able to be delivered in a far more timely fashion - or, as the EBU puts it, "distribution of the right content on the right device at the right time in the right place". Meanwhile, a superior 5G mobile network standard would support remote and networked media production, which could revolutionise the actual creation of PSM content.
What should the public expect from PSM on 5G?
The EBU believes that 5G network providers and PSM should meet certain obligations when it comes to providing a next-generation service for the public.
Essentially, there should be universal access to PSM content over 5G, and that access should be free of recurrent charge. Any distribution costs should be "transparent, predictable and affordable," according to EBU.
What should PSM expect from 5G network providers?
According to the EBU, PSM should be allowed to deliver content to the public directly without blocking, filtering or gatekeeping from 5G network providers. There should be no discrimination between PSM services, either.
PSM should also have full control over its own content provision, including online signals and the geographical allocation of the content. This should also mean free access to the relevant audience data from content that's broadcast over 5G.
How would PSM, 5G, and customer interests be governed?
To this end, the EBU is seeking the establishment of an overarching, holistic European 5G Policy that can govern the interests of PSM, 5G networks, and the general public.
This European 5G Policy would be in place to support the development of an open 5G platform, overseeing the whole market "from content creation and aggregation, over distribution to consumption by users," as the EBU puts it.
It would also ensure the cooperation of the various broadcast and broadband infrastructures, as well as acting as the bridge between the technological and creative side of the 5G/PSM equation.
What will 5G mean for public service media?
Essentially, then, the arrival of 5G could mean a major step forward for public service media. If the EBU's recommendations are followed, new forms of broadcast content will be delivered to our 5G-compatible smartphones quickly and cheaply, without the need to depend on Wi-Fi connectivity on performance or cost grounds.
The full EBU article can be viewed here.