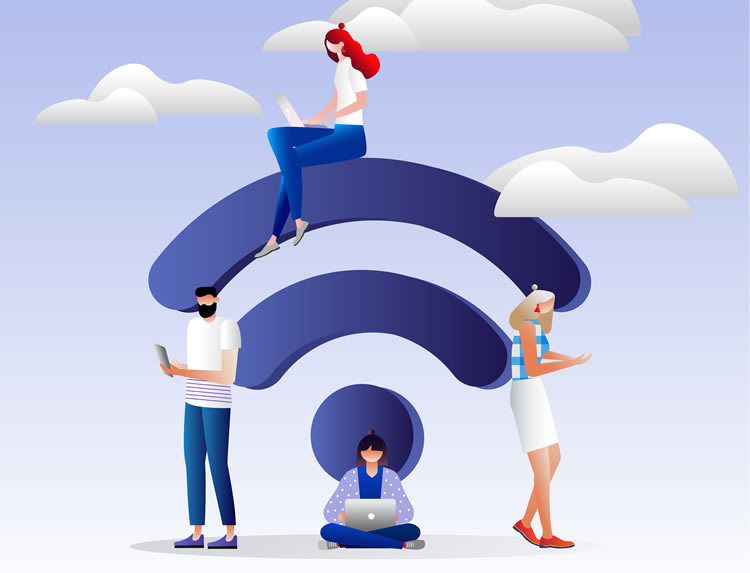 5G powered Wi-Fi promises to fundamentally revolutionise the way we work, travel, and live in public spaces. Here's how.
5G will revolutionise a number of industries and transform many aspects of day to day life. One of those will be the way we access the internet in public spaces.
Through 5G powered Wi-Fi, we'll have access to broadband-like connection speeds in crowded public spaces and on public transport, boosting productivity and potentially transforming the daily commute from dead time to office time.
And the best thing is, we won't even need expensive 5G-compatible hardware to benefit from it.
What do we mean by 5G powered Wi-Fi?
In this context, 5G powered Wi-Fi relates to the use of 5G mobile network connectivity to provide high-speed internet connectivity in public spaces. Users will connect to these 5G networks as they would to any other public Wi-Fi connection, with similar or superior levels of responsiveness and reliability.
The only difference will be that these public Wi-Fi hotspots won't be fed by fixed landlines or 4G networks, as is the case now. Rather, they will utilise next generation 5G network technology to connect to the internet.
It's a similar approach to that of Fixed Wireless Access, only rather than providing internet connectivity to private homes and business premises, it will do so to public areas and transport.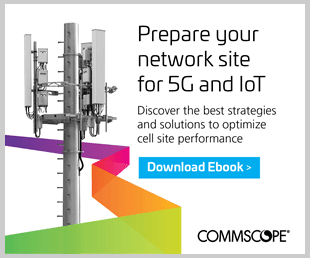 What's the problem with current standards?
Capacity and mobility are the two big issues with modern Wi-Fi hotspots. Numerous connection requests within a small area - such is in an event venue or on a busy train - will overload almost any current public connection point, while the need for ubiquity poses its own logistical problems.
Current Wi-Fi hotspots are fed either by fixed landlines or 4G mobile networks. The former provides relatively stable performance and low latency, but the reliance on physical infrastructure means that coverage is nowhere near as ubiquitous as 4G. It also runs into limitations regarding capacity, with more connections on a single connection point leading to lower performance.
Public transport will often use 4G network connectivity, which is more widely available than fixed wired broadband. However, it quickly runs into issues with slow performance and high latency, while network capacity is even more of an issue.
Why is 5G the answer?
5G is the answer to public Wi-Fi's issues because it will be as fast as a high-quality broadband connection and even more ubiquitous than 4G - at least eventually.
Meanwhile, its reliance on multiple small cells rather than monolithic mobile towers will mean that it will be a relatively simple matter to position 5G antennas in close and constant proximity to public transport routes and throughout public spaces. In other words, it will be easy to ensure a consistent, unbroken connection on trains, buses, terminals, event venues and malls.
But most importantly of all, 5G will have a much greater capacity and degree of flexibility than both current connection methods. That's because a key feature of 5G will be network slicing, which will enable a number of bespoke network services to be delivered over a shared network, regardless of network requirements and performance needs.
With network slicing, major venues and public transport providers will be able to easily establish stand-alone Wi-Fi hotspots without the need to invest in a lot of expensive physical infrastructure. All this and there'll be no performance penalty for the end user.
How 5G powered Wi-Fi will revolutionise public transport
The Department for Transport estimates that 11% of UK commuters use trains, and that the average rail commute time for UK workers is around 59 minutes.
That's a lot of dead, unproductive time in any given week. Given the limitations of current public transport Wi-Fi connectivity, many people work directly from their phones or use those phones as Wi-Fi 'hotspots' for their laptops.
Whichever method is used, however, the current 4G network isn't set up to deal with working in this way. 4G simply lacks the reliability, flexibility, capacity and speed to provide an acceptable public network environment on the move.
High-speed train lines invariably run through countryside and tunnels, which provides countless 4G black spots along the route. Physical obstructions such as trees, train windows and walls also diminish performance for a mobile network that was never designed to operate in such conditions.
By switching to 5G technology for these public transport Wi-Fi connections, matters will improve dramatically. Thanks to 5G's great capacity, stability and flexibility, customers will be able to get much faster and more reliable internet performance while on public transport.
One early 5G powered Wi-Fi project estimates that the use of next generation 5G technology operating with greater amounts of bandwidth will enable it to process volumes of data 100 times greater than can currently be achieved through 4G technology.
By placing compact mmWave (millimetre wave) units on existing transport network infrastructure, reliable and localised connection points will be established.
As Blu Wireless CMO Mark Barrett puts it, "This will allow HD video conferencing, 3D gaming, video streaming, secure access to office applications and rapid browsing to become a reality while travelling at high speeds."
Who is working on 5G powered Wi-Fi?
Most of us won't be able to access 5G mobile networks directly until 2020 and beyond. Not only will it take time for 5G to roll out across the country, but it will also require dedicated 5G smartphone hardware, which will only start arriving to market (in expensive form) in the second half of 2019.
However, we will all be able to benefit from 5G well before that, courtesy of 5G powered Wi-Fi hotspots.
The first public 5G power Wi-Fi hotspot trials took place in Australia in March 2018. Local telecoms company Telstra made its 5G Wi-Fi hotspots available at the 5G Innovation Centre in Southport on the Queensland Gold Coast.
Here in the UK, Vodafone brought fast 5G powered Wi-Fi to Manchester Airport in February. The operator's 5G powered 'blast pod' at Terminal One uses a Gigacube 5G router to provide a Wi-Fi hotspot with a 5G backbone.
This year's Glastonbury festival will, also offer the potential to connect to a 5G powered Wi-Fi hotspot. EE will be installing temporary 5G masts on the festival site, making this the UK's first 5G festival. Again, these will be accessible as a standard Wi-Fi connection, so festival-goers won't need a 5G smartphone to benefit.
Back in December 2017, the UK Government announced plans to radically improve public transport connectivity through 5G powered Wi-Fi by 2025.
As it turns out, we should start seeing 5G powered Wi-Fi on our trains well before that date. In February 2019, FirstGroup and Blu Wireless announced a partnership project to significantly-boost the quality of public internet connectivity on trains through the use of 5G technology. It will be the first service of its kind in the UK.
The project is described as "an economically viable, end-to-end 5G solution that will transform customers' journeys". It will utilise the expansive millimetre wave (mmWave) frequencies in the 57–71 GHz band to deliver gigabit data rates, which also has the benefit of requiring smaller equipment size with lower power consumption.
It will commence rolling out later this year, initially on South Western Railway trains.