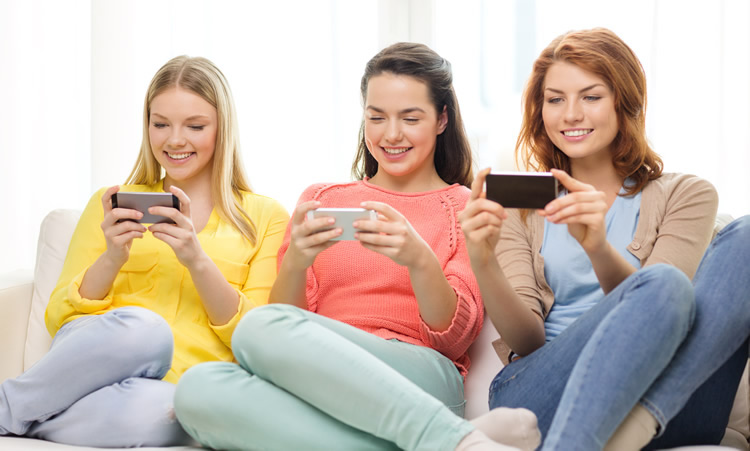 When people talk about 5G, it's typically with a view to faster and more responsive mobile phone connectivity. But 5G's next-generation network technology is set to be as transformative inside the home as it is outside, thanks to fixed wireless broadband.
Introduction
When it rolls out in 2020, 5G will mean faster, more efficient, and more widespread internet access for your smartphone. But with fixed wireless broadband, 5G technology is also set to revolutionise home broadband. So what is fixed wireless broadband?
What is fixed wireless broadband?
Fixed wireless broadband is a way for homes and businesses to connect to the internet over the airwaves using mobile network technology, rather than a physical connection through traditional fibre-optic or copper wiring.
A number of companies currently offer fixed wireless broadband services using existing 4G network technology, though these services are necessarily limited at present, as we shall go on to discuss.
Typically this use of mobile network technology covers the so-called 'final mile' between an existing fibre-optic network and the customer's premises - though the actual distances involved can vary drastically.
Advantages of fixed wireless broadband
At present, the vast majority of us connect to the internet in our homes through physical connections. The fastest broadband connections available require fibre-optic cable to be laid between a home or business and the main network.
Laying, maintaining, and upgrading this fibre-optic wiring is a costly and time-consuming process for telecommunications companies - and it's not always logistically viable. Fixed wireless broadband takes virtually all of the pain out of this process, as there's virtually no set-up or disruption required at the customer's end. All they need to do is plug in a wireless router, and they're away.
It also means that even areas that lack the requisite physical lines to support a traditional set-up can access superfast broadband.
Disadvantages of fixed wireless broadband
The key disadvantage of fixed wireless broadband as it stands is one of performance. With 4G network technology, download and upload speeds generally can't match those of a decent fixed-line broadband connection.
Another performance shortfall with 4G fixed wireless broadband services can be latency. This means the response time between issuing a command to initiate an online service - starting a Netflix video, for example - and that service actually commencing. While 'real-time' activities such as VoIP calls and online gaming over current fixed wireless broadband services are viable with fixed wireless broadband, they remain better suited to fixed-line setups.
4G network connections are also relatively poor when it comes to traffic management. If there are lots of people using the network within a small radius, performance suffers, making any 4G-based fixed wireless broadband potentially unreliable.
Finally, fixed wireless broadband's use of existing mobile networks means that the relative cost of data usage is much higher than with fixed-line broadband.
Enter 5G
As you've no doubt noticed, all of the aforementioned issues with fixed wireless broadband relate to the 4G network technology that currently supports it. With the arrival of 5G in 2020, those issues should become a thing of the past.
Indeed, it's widely predicted that 5G network technology will lead to an explosion in fixed wireless broadband services, to the point where fixed-line broadband could become irrelevant.
5G will bring about gigabit internet speeds that are considerably faster than current fixed-line standards, as well as the low latency and higher capacity that 4G lacks. It's expected that 5G network technology will have access to far greater bandwidth and will be much smarter with traffic allocation too, so multiple premises within an area will all be able to hook up to the internet wirelessly without any disruption.
Many mobile operators are expecting 5G fixed wireless broadband services to be a key driver in early 5G network adoption for its ability to solve the aforementioned 'final mile' issues, as well as its ability to be phased in alongside existing fibre and 4G networks. Indeed, these services are expected to start rolling out in some form well ahead of 5G's predicted 2020 mobile rollout.
UK mobile networks and fixed wireless broadband
There are numerous fixed wireless broadband services currently in operation, but few offer comprehensive coverage, and all suffer speed and data allowance limitations when compared to an average fixed-line broadband service. Two of the more recognisable UK names to be involved are EE and Three.
In early May 2017 it emerged that UK network Three was planning to roll out its own fixed wireless broadband service in UK cities over the following three years. Three subsequently completed the acquisition of fixed wireless 4G operator UK Broadband Ltd for £250 million, but has yet to confirm its intentions with the company.
UK Broadband Limited currently runs the Relish ISP, which provides central London with an 'up to 40Mbps' fixed wireless broadband service using 4G LTE network technology for £20 per month. Three would reportedly expand that service to cover 40 percent of the country using its own mobile network.
The UK's biggest mobile network EE started rolling out its own fixed wireless broadband service called 4G Home Broadband in 2013. This currently offers 50GB of data per month for £40 per month. Of course, given that BT now owns EE, it will be interesting to see how the company approaches 5G fixed wireless broadband.
At any rate, it doesn't seem likely that we'll hear too much more about each UK network's 5G fixed wireless broadband plans until the 5G spectrum auction has been completed. This process looks to have been delayed until 2018 amidst network litigation over Ofcom's spectrum proposals.
The future of 5G fixed wireless broadband in the UK
While all is quiet on the mobile network front, there is a lot of 5G fixed wireless broadband testing going on across the UK.
Since July 2017, Samsung and Arqiva have been trialling an end-to-end 5G fixed wireless broadband network operating in the key 28 GHz band in central London. It was the first trial of its kind in Europe, and the aim was to demonstrate the stability of such a service.
Sure enough, a stable two-way mmWave link with downlink speeds of around 1Gb per second has been achieved. That's enough to simultaneously stream more than 25 UHD 4K TV channels if an advanced video compression technology is used, such as the one provided by ATEME for this very test.
More generally, in October 2017, the UK Government rolled out the 5G Testbeds and Trials competition, offering £25 million to find and fund 5G test sites around the country. This has followed the appearance of a number of 5G testbed facilities across the country, from Brighton to the North East. Fixed wireless broadband will feature prominently in and benefit directly from those tests.