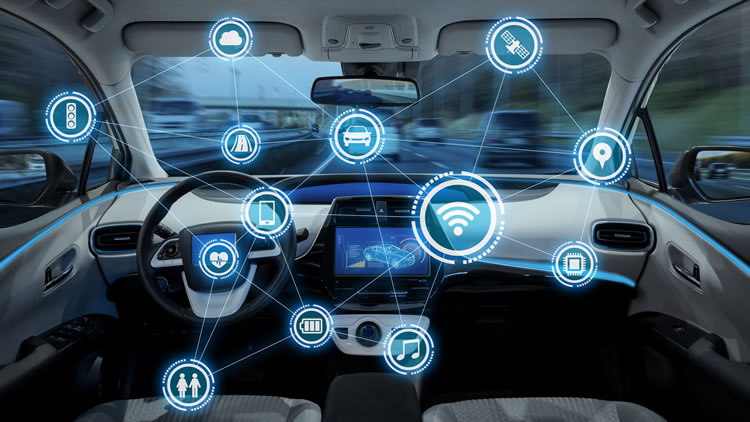 The 5G Automotive Association (5GAA) is a global cross-industry association that was formed in September 2016 to foster the development of connected and self-driving cars as well as intelligent transport systems.
Who's Involved?
The 5G Automotive Association (5GAA) has eight founder members. On the automotive side, it includes Germany's AUDI AG, BWM Group and Daimler AG. The other founders are more global in nature, comprising network equipment manufacturers Ericsson, Huawei and Nokia, and chip manufacturers Intel and Qualcomm.
From the outset, the 5GAA was open to further partners from the automotive sector, ICT industry and the wider vehicle and road transportation ecosystem. It wasn't long before others got involved. Two weeks after the association was announced, Vodafone became the first telco to join the association, joined soon after by Deutsche Telekom, SK Telecom and France-based automotive supplier Valeo.
The chair of the 5GAA is Audi's head of telephony and voice recognition Christoph Voigt, while Dino Flore takes on the role of director general. Flore has been Qualcomm's senior director of technical standards since 2003 and has chaired the 3GPP's TSG RAN (Technical Specification Group Radio Access Network) since 2009, which is responsible for standardising radio interface and access network protocols for UMTS and LTE systems.
What does it do?
The 5GAA's mission is to "develop, test and promote communications solutions, support standardisation and accelerate commercial availability and global market penetration". Its primary goal is to develop and implement in-car 5G connectivity to prepare for the next generation of connected cars.
The aim is to address mobility and road safety needs with applications ranging from infotainment to automated driving and ubiquitous access to services, ultimately leading to integration into smart cities and intelligent transportation. It wants to support a single standard for all these applications.
5GAA's activities are organised into five working groups:
Use cases and technical requirements
System architecture and solution development
Business models and go-to-market strategies
Evaluation testbeds and pilots
Standards, policy, certification and regulation
The 5GAA will support and work with national and regional projects, including the European Connected & Automated Driving Pre-Deployment Project.
It's still too early to say what specific activities 5GAA will undertake, but its primary functions will be to:
Define and harmonise use cases, technical requirements and implementation strategies.
Support standardisation and regulatory bodies, certification and approval processes.
Address cellular vehicle-to-everything (C-V2X) technology requirements, encompassing wireless connectivity, security, privacy, authentication and distributed cloud architectures.
Conduct joint innovation and development projects leading to integrated solutions, interoperability testing, large scale pilots and trial deployments.
Although the association will be technology-neutral, it expects that cellular technologies will play an important role in the connected car hence the focus on C-V2X rather than Dedicated Short Range Communications (DRSC), which has been a focus for the US automotive industry. That said, the 5GAA will also investigate hybrid and integrated wireless connectivity solutions.
(It's worth noting that just a week before the 5GAA was announced, the 3GPP RAN group completed the initial C-V2X standard for inclusion in Release 14, which is set to complete in March 2017. It focuses on vehicle-to-vehicle (V2V) communications, with enhancements for additional V2X services set to follow.)
The underlying theme is that, through collaboration the partners will be able to realise the full potential of 5G and the connected car.
New Services
Around the same time the 5GAA was launched, HERE announced the Open Location Platform. It does not come under the 5GAA banner, but HERE is jointly owned by the 5GAA's automotive partners, which acquired the company from Nokia for €2.55 billion in late 2015. It's a good indication that the founders are already collaborating and of where the technology is going.
HERE evolved from Nokia's $8.1 billion acquisition of Chicago-based Navteq in 2007, but despite significant investments the company never managed to make its mapping and location services business profitable. The division was excluded from Microsoft's acquisition of Nokia's handset business in 2014 and was put up for sale the following year. The automotive partners fought off interest from a consortium of Baidu and Uber, as well as Chinese mapping company Navinfo and private equity firms.
HERE has proprietary collection hardware and software and in 2015 the company claimed it was used by 80% of new cars. The company develops high-definition maps for nearly 200 countries and receives real-time traffic information in more than 40 countries, including the UK.
The main reason behind the acquisition was, of course, to provide accurate mapping for self-driving cars. But the partners also wanted to keep HERE independent and open. HERE also aims to develop the mapping technology for other industries like transport, logistics and utilities, as well as indoor mapping.
The Open Location Platform service will be available in the first half of 2017 and will collect data from vehicles on the road to give drivers information about traffic conditions. It will initially use data from AUDI, BMW and Daimler vehicles, although HERE wants to open the service to other brands. It will also use data from other sources to provide information on parking availability.
What's Next?
The 5GAA is still in its infancy but we expect more partners will come on board, and its specific activities will be fleshed out in greater detail, in the coming weeks and months. We'll keep you informed of all these developments.