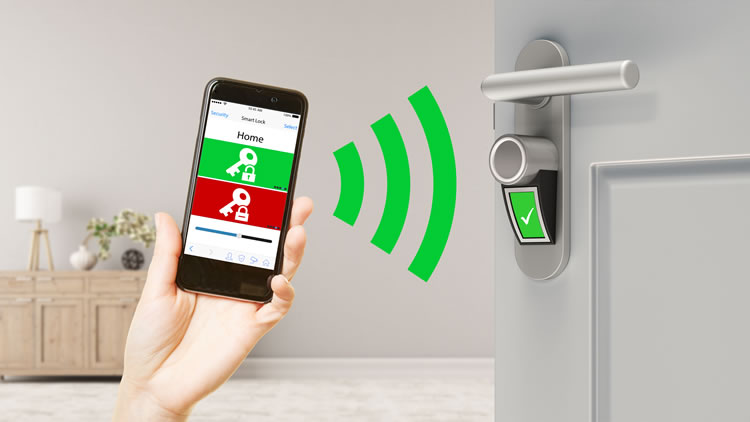 U-Linc, a new Internet of Things (IoT) device protocol which has been developed at the University of Surrey's 5G Innovation Centre, could dramatically improve the experience of staying at a hotel.
One of the key challenges with smart home applications and similar smart device implementations, such as those which could be used in hotels, is that users typically need a different app for each type of technology – e.g. lighting, heating, security, etc., and this leads to a disjointed customer experience.
U-Linc, a next-generation protocol likened to Bluetooth, allows users to access and control numerous IoT devices from different manufacturers via one interface. When users decide to operate an IoT device via U-Linc, a branded interface is created for that device. Device manufacturers retain control over the customisation.
Professor David Sampson, Vice-Provost of Research and Innovation at the University of Surrey, said: "We are proud that U-Linc was developed here at the University of Surrey's 5G Innovation Centre. U-Linc is indicative of the forward and enterprising thinking that we encourage our researchers to adopt. We are excited to see how this product develops in the years to come."
Hotel of the future
U-Linc's creators believe the protocol could have applications in a number of industries, including hospitality, potentially enabling hotels to offer unique experiences for each guest as well as the ability to better manage guest access to hotel rooms, areas and facilities.
A number of hotel chains are eyeing the opportunities offered by the IoT. Late last year, Hilton announced its Connected Room concept, noting that the 'mobile-centric hotel room' idea was based on the fact that hotel guests have limited time in their rooms. The experience should be seamless and they don't have time to learn a lot of new technology each time they check in.
Marriott has also launched the IoT Guestroom Lab to explore the hotel room of the future, including responsive IoT systems to personalise the experience and streamline operations.
User-friendly IoT
SAS predicts that the IoT will be worth £81 billion in the UK alone by 2022. As new devices come onto the market and more areas of life become connected, the need for a user-friendly interface will increase. A protocol such as U-Linc could also have applications in retail, smart cities, industrial settings and connected cars.
U-Linc can be used via a software licence or provided embedded within a chip.
Useful read: What is the Internet of Things?