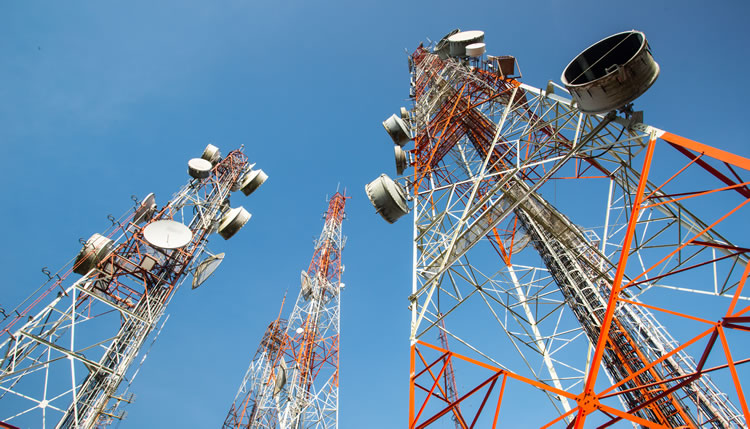 Updated 23rd October 2018
The People's Operator is one of many UK MVNOs (Mobile Virtual Network Operators), but one that stands out through its social conscience and its flexible tariffs.
But what about 5G? Little is known about when or even if The People's Operator will offer that, or how it will stand out when it does, but there are clues to be gleaned by looking at what it's doing now, and what Three (which it borrows infrastructure from) is working on.
Here then, is a brief overview of what you can expect from The People's Operator 5G, and we'll be sure to update this article as soon as we hear anything new.
Network and launch plans
Network
The People's operator uses Three's infrastructure, which also means that it can only offer coverage where Three does, but that shouldn't disadvantage it, as not only does Three have 99.8% population coverage for 4G, but it's carrying out a multibillion pound overhaul of its network to help get it ready for 5G.
This upgrade work involves replacing its signalling equipment, updating its backend infrastructure and using fibre to connect mast sites to its core network, in partnership with SSE Enterprise Telecoms.
Beyond that, The People's Operator currently stands out primarily through giving 10% of your monthly charge to a charity of your choice, making it the most appealing option for those who want to give something back. Given that this is the network's main selling point we have no doubt that it will continue being charitable in the age of 5G.
Spectrum holdings
The People's Operator also uses Three's spectrum, which means that it should have access to 60MHz of 3.4GHz spectrum and 84MHz of 3.6 – 3.8GHz spectrum, all of which is likely to be used for 5G. There's also 90MHz of immediately useable spectrum spread across several bands, as you can see in the chart below.
It's a strong spectrum haul which could make Three – and potentially MVNOs such as The People's Operator – well positioned for early 5G leadership.
Immediately useable spectrum

3.4GHz held
3.6 – 3.8GHz held
Total spectrum held

90MHz

60MHz
84MHz
234MHz

Note: 'Immediately useable spectrum' refers to spectrum in various bands that can be used now for 4G, 3G and 2G. Three holds spectrum in the 800MHz, 1.8GHz, and 2.1GHz bands.
Three's spectrum holdings grew as a result of Ofcom's first 5G spectrum auction and could grow further in future, as additional spectrum is likely to be auctioned, notably in the 3.6GHz - 3.8GHz and 700MHz bands.
Launch plans
The People's Operator won't be able to launch a 5G network until Three does, and we're not expecting Three to until 2020, as it hasn't announced when 5G will be coming yet but has said that it plans to start equipment trials in 2019.
It's worth noting though that there's no guarantee that The People's Operator will immediately have access to Three's 5G infrastructure, and that whenever it does get 5G it will only be available where Three has it, which in the early days is likely to be limited mostly to large cities.
Current trial and development activities
5G trials
We don't expect The People's Operator to particularly carry out 5G trials and even Three hasn't carried any out yet – stay tuned for more information as things develop.
Other development activities
We're not expecting much in the way of other development activities prior to a 5G launch from The People's Operator either, given that it's an MVNO, but Three has purchased UK broadband and got some spectrum in the 3.4GHz band as part of the deal.
That's ideal for 5G, and while Three's current plans see it using the spectrum for 'fixed wireless' broadband, it could potentially start using it to give its 5G network a boost one day, which would likely also benefit The People's Operator.