Choose Google Pixel 4a 5G Version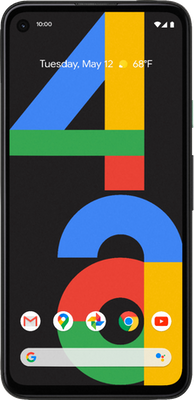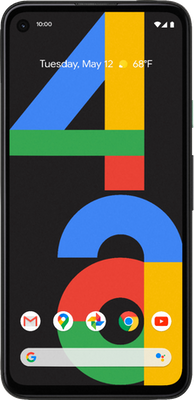 Google Pixel 4a 5G
Compare the best Google Pixel 4a 5G deals
12 Megapixels rear camera
Overview

Specifications

Specs
Overview
Google Pixel 4A 5G
The Google Pixel 4A 5G is another good entry from the US juggernaut that retails for £100 cheaper than the flagship Pixel 5, while still delivering 5G connectivity
The smartphone doesn't innovate too much in its design, but is a smart-looking phone, offering a 6.2-inch screen and is very light at just 168 grams.
Google always excels with its display and it does again here. The device uses an AMOLED display with FHD resolution that offers a 60Hz refresh rate.
The device is powered by the Snapdragon 765G processor and offers 6GB of RAM. The Pixel 4A delivers a capable all-around performance and is great for gaming.
The battery size is a big improvement on the original Pixel 4 which offered a meagre 2,800mAh compared to the 3,885mAh on this device. Google also offers 18W fast charging on this particular smartphone.
The cameras here are excellent, Google offers a 12MP main, 16MP ultra-wide and 8MP front camera as part of its triple-camera set-up. With Google's renewed focus on its camera, this device excels in low-light conditions, with its night-mode a highlight.
The Pixel 4A is a solid addition to the 5G market and offers great all-around performance with a solid camera set-up and improved battery life.
Specifications
Primary Camera: 12 Megapixels
Operating System: Android 10
SIM Type: Nano SIM
Max data standard: 5G