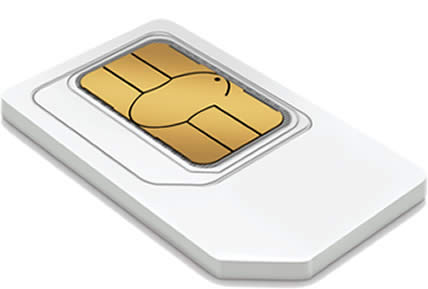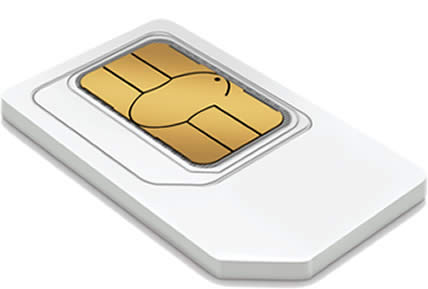 5G Data Only SIM Deals
Compare 5G data only SIM deals and save
For use in mobile broadband, dongles and tablets
Unlimited data plans now available
Overview
What is a 5G Data Only SIM?
A Data Only SIM is basically just what it sounds – a SIM card that comes with a monthly data allowance, but no minutes or texts. While data is now the focus even in phones, really a Data Only SIM is designed for devices that don't make calls, such as tablets and mobile broadband devices.
A 5G Data Only SIM then is a Data Only SIM that supports 5G, allowing you to get the fastest possible speeds (where there's 5G coverage).
Why choose a 5G Data Only SIM contract?
If you have a tablet with a SIM card slot, a dongle, or any other kind of mobile broadband device, that's basically what a Data SIM is made for. Not only will it support them (which not all phone SIMs necessarily do), but you won't be paying for minutes and texts that you won't use.
And a 5G Data Only SIM is the best kind to go for, since it will offer the highest speeds now and be seriously future-proofed, given that 5G coverage is going to dramatically improve over time. If you're planning to use a Data SIM with a mobile broadband device to get multiple gadgets online at once, then opting for a 5G one is even more beneficial, since you'll want a lot of speed.
Which networks offer 5G Data Only SIM deals?
This will change over time, but you can see all the networks that offer 5G Data SIMs above, along with some of their best deals. Note that the plans above all include 5G data – so you don't need to worry about being stuck with 4G (as long as you have 5G coverage).
Which size data SIM card do I need?
Most networks provide a SIM card that includes all three possible sizes (standard, micro and nano), so you just pop out the size you need, though in most cases that will be the smallest of the three.
If in doubt, check the documentation for your device to find out for sure, or look up your device's make and model online.
5G network coverage
EE, Three, O2 and Vodafone all have 5G coverage, as do a growing number of MVNOs (mobile virtual network operators). Coverage varies from network to network, but for a full picture, check out our 5G coverage guide. From there you can also find detailed pages on each individual network.
Roaming
Almost all UK networks allow you to roam for free across much of the EU, however only Vodafone and VOXI offer 5G roaming at the time of writing. So if you want to enjoy 5G abroad, one of them could be the network to opt for – though as with 5G in the UK, coverage is currently quite limited.
Can I put a 5G Data Only SIM in a phone?
Yes, you can put a 5G Data Only SIM in a phone, you just won't have any call or text allowances, so it's not ideal. Any calls or texts you do make may be charged at full standard out of allowance rates. So in other words, if you want 5G for a phone, you're much better off checking out 5G SIM Only or 5G phone plans.