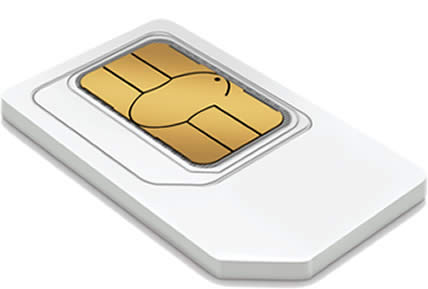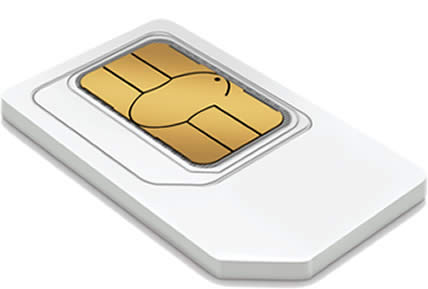 Lyca Mobile 5G SIM Only Deals
Compare Lyca Mobile 5G SIM only deals
Huge choice of great value plans
Great value 1-month plans
Overview
Contents list
Why choose Lyca Mobile 5G SIM Only?
Lyca Mobile 5G unlimited data
Lyca Mobile 5G coverage
Lyca Mobile 5G speeds
Added extras
Data roaming
Tethering
4G Calling and Wi-Fi Calling
How can I keep my number when switching?
Which size SIM will I get?
Why choose Lyca Mobile 5G SIM Only?
Lyca Mobile uses O2's 5G network, so you'll get 5G (and 4G) in all the same places. O2's 5G coverage is rapidly expanding, so you'll be able to get superfast data in a large and growing number of places.
Plus, Lyca Mobile offers 5G as standard on all of its SIM Only plans, so you won't be paying any extra for speedy data.
You can also get unlimited data with Lyca Mobile, and its plans are competitively priced, and on rolling 30-day contracts, so you have the flexibility to change your plan or cancel it entirely at any time.
Lyca Mobile is also great for international calling, as most of its plans have international minutes bundled in at no extra cost.
Lyca Mobile 5G unlimited data
Lyca Mobile offers two unlimited data SIM Only plans, both of which come with 5G, alongside unlimited minutes and texts.
They're also both 30-day rolling plans, with the main difference being how many international minutes you get – one comes with 100 international minutes per month, and the other comes with unlimited international minutes.
Lyca Mobile 5G coverage
Lyca Mobile has 5G coverage in the same places as O2, which means you can get it in hundreds of towns and cities.
The network's 5G coverage is improving all the time too, so if there's no O2 / Lyca Mobile 5G where you are currently, there may well be soon.
Places that currently have 5G on Lyca Mobile include (but are not limited to): London, Aberdeen, Birmingham, Cardiff, Edinburgh, Glasgow, Leeds, Liverpool, Manchester, Newcastle upon Tyne, Portsmouth, Reading, Sheffield, Southampton, Swansea, York, and a great many other places.
For full details, check out Lyca Mobile's 5G coverage page.
Lyca Mobile 5G speeds
Lyca Mobile's 5G speeds should be similar to O2's, which we have a good idea of thanks to various independent tests.
These suggest average 5G download speeds in the region of 90-115Mbps, median 5G download speeds of around 70-155Mbps, and peak speeds of over 300Mbps.
Potential speeds could even top 1Gbps, and as O2's 5G infrastructure improves, its – and Lyca Mobile's – 5G speeds likely will too.
Lyca Mobile 5G latency
As with speeds, Lyca Mobile's latency is likely to be similar to O2's, which based on tests could put it in the region of 30ms, which is lower than you tend to get with 4G.
A lower latency can help with how fast 5G feels, and is especially important for things like online gaming.
Added extras
With Lyca Mobile you get a generous helping of international minutes with almost all its 5G SIM Only plans.
These for the most part let you call abroad to 41 destinations, including the US, Australia, China, Canada, India, and France, among many others.
Most plans give you 100 international minutes, but there is also a plan packed with unlimited international minutes, allowing you to call abroad as much as you want.
Data roaming
Lyca Mobile offers free/inclusive data roaming across the EU, so you can use your data, minutes, and text allowances abroad at no extra cost.
Not all networks offer free roaming anymore, so this is a useful perk. Note however that there's a fair usage limit for data abroad, which varies from plan to plan.
Tethering
Lyca Mobile lets you tether at no extra cost and with no restrictions other than your data limit, so you can use your mobile data to get other devices online when there's no Wi-Fi available (or when the Wi-Fi is slow, since 5G can be far faster).
4G Calling and Wi-Fi Calling
Lyca Mobile doesn't offer 4G Calling or Wi-Fi Calling, but with widespread 3G coverage you should still be able to make and receive calls almost everywhere.
How can I keep my number when switching?
It's quick and easy to keep your number when switching to Lyca Mobile. First, order and activate your Lyca Mobile SIM card, then get a PAC code from your old network by texting 'PAC' to 65075 from the number you want to keep. Finally, fill in Lyca Mobile's number transfer form.
Your number will typically then be ported in 1-2 working days, or you can pick a later date. Check out our Lyca Mobile PAC code guide for more detailed instructions and information.
Which size SIM will I get?
Unless you request an eSIM, Lyca Mobile will send you a trio SIM, which includes all three possible SIM card sizes in one, so you can just pop out the one that fits your phone.
The included sizes are standard, micro, and nano, but in almost all cases it's the nano SIM (which is the smallest) that you'll want for a smartphone.
You can compare the sizes to your current SIM card or the SIM card slot in your phone to see which card size you need, but if in doubt, the documentation that came with your phone will likely have the size listed – or you can look up your smartphone model online.