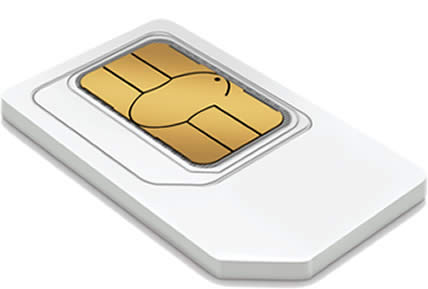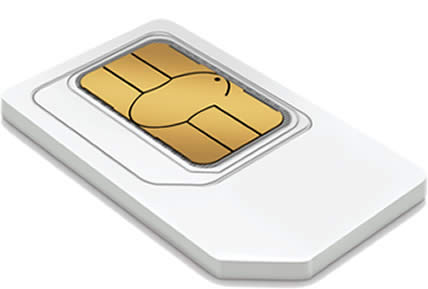 O2 5G SIM Only Deals
Compare O2 5G SIM only deals
Huge choice of great value plans
Choose from an 18, 12 or 1 month rolling contract
Compare all networks - see SIM Only deals.
Overview
Why choose O2 5G SIM Only?
The big advantages of a 5G SIM Only plan are cost and flexibility. On the cost front, they come in at far less per month than a contract that includes a handset, since there's no handset to pay for (though you will need to source a 5G phone from somewhere if you don't already have one, in order to make use of 5G speeds).
On the flexibility front, they're often shorter term than handset plans, with O2 offering 5G SIM Only plans of 1, 12 and 24-month durations, while its smartphone plans can last up to 36 months.
On some SIM Only plans O2 also chucks in extras such as entertainment service subscriptions, which we've detailed further down. While some things even more flexible by letting you upgrade to an 'O2 Refresh' plan with a handset after just three months.
O2 5G unlimited data
O2 offers unlimited data SIM Only plans and these are available whatever plan duration you choose, whether 1 month, 12 or 24.
That's the ideal thing to pair with 5G, especially if you're a heavy user, as you never need to worry about using up or exceeding your data allowance, no matter how much you download and stream.
That said, there is a fair usage limit of 650GB per month, but it's very unlikely you'd reach that. You're also limited to 11 simultaneous tethering devices (which is also unlikely to be a problem), and there's a 25GB data limit when free roaming in Europe.
O2 5G coverage
O2 offers 5G in a large number of key towns and cities, with plans to expand rapidly.
Places that already have O2 5G include (but are not limited to) Aberdeen, Birmingham, Brighton, Bristol, Cardiff, Coventry, Edinburgh, Glasgow, Leeds, Liverpool, London, Manchester, Newcastle upon Tyne, Nottingham, Portsmouth, Sheffield, Swansea, and York.
Coverage is improving all the time too, so if you don't have O2 5G at your home or work yet, you may well do soon.
For in-depth information, check out our O2 5G coverage page.
O2 5G speeds
You can expect average 5G speeds in the range of 100-200Mbps, with peak speeds potentially exceeding 1Gbps, and speeds likely to further increase over time. 4G for comparison offers average speeds of around 20-30Mbps.
Those speeds are based on a combination of claims made by mobile networks and actual data recorded by third-party companies.
For example, Rootmetrics found during the second half of 2021 that the highest median 5G download speed recorded by O2 in any UK city was 169.2Mbps (recorded in Glasgow). In the first half of that year, Ookla found that O2's median across the UK was only slightly lower at 155Mbps.
Average 4G speeds are significantly lower than that, at around 35Mbps, so 5G on O2 is far, far faster, and speeds are likely to improve as O2's 5G infrastructure improves.
O2 5G latency
There's not much data on O2's 5G latency yet, but a 2021 report from Ookla recorded O2's average 5G latency as being 31ms (milliseconds). An earlier report from 2019 showed an average latency of just 26ms.
For latency, lower numbers are better, and those results are likely a bit better than O2's 4G latency, which in 2020 was recorded by Opensignal as 38.1ms. As O2's 5G network improves its latency is likely to get even lower, which will help the network feel faster.
Added extras
O2 has a network of over 16,000 Wi-Fi hotspots across the UK, and while you don't have to be a customer to use them, you can benefit from automatic access to many of them if you are a customer – skipping the step of creating an account and logging in. So if there's no signal or only slow 3G, there will often be a speedy Wi-Fi alternative.
O2 also has a 'Priority' app, which includes freebies, discounts, and early access to event tickets.
Some O2 SIM Only plans also come with additional extras, such as six months of Disney Plus, Apple Music or Amazon Prime Video.
Data roaming
O2's 5G SIM Only plans all let you roam in 48 European destinations at no extra cost, specifically:
Austria, Azores, Belgium, Bulgaria, Canary Islands, Croatia, Cyprus, Czech Republic, Denmark, Estonia, Finland, France, French Guiana, Germany, Gibraltar, Greece, Guadeloupe, Guernsey, Hungary, Iceland, Ireland, Isle of Man, Italy, Jersey, Latvia, Liechtenstein, Lithuania, Luxembourg, Madeira, Malta, Martinique, Mayotte, Monaco, Norway, Poland, Portugal, Reunion Islands, Romania, Saint Barthelemy, Saint Martin, San Marino, Slovakia, Slovenia, Spain, Sweden, Switzerland, The Netherlands and Vatican City.
Some of its SIM Only plans also let you roam for free in a further 27 locations, including the likes of the US, Canada, and Australia.
Tethering
O2 lets you share your data allowance with other devices, turning your phone into something of a 5G broadband device, so you can get tablets, laptops and the like online when there's no Wi-Fi.
Just note that you're limited to a maximum of 11 tethered devices at any one time, and that if you have unlimited data there's a fair usage limit of 650GB per month.
4G Calling and Wi-Fi Calling
O2 offers both 4G Calling and Wi-Fi Calling to its SIM Only customers at no extra cost. 4G Calling allows you to make and receive calls (and send and receive texts) over 4G, using your normal dialler and messaging app. Wi-Fi Calling does the same but over Wi-Fi.
So in other words they mean you can stay in touch in more places, and you can do so through the usual call and text interfaces – you don't have to switch to a different messaging app.
How can I keep my number when switching?
To keep your number when switching you just need to give O2 your PAC code. You can do this either while placing an order, or after your new SIM card has arrived. If you do the latter, then you can either fill in an online form or give O2 a call.
Once you've given O2 your PAC code, the number transfer will generally happen within one working day.
As for getting your PAC code, all you have to do is text the word 'PAC' and your date of birth (in the format DDMMYY) to 65075, from the number that you want to keep. Alternatively you can call your old network and ask for it.
Note that you shouldn't manually close your account with your old network – porting your number will do that anyway, and if you close the account before porting then you might not be able to keep your number.
Which size SIM will I get?
O2 will provide a SIM card that's suitable for any SIM card slot size, you'll just have to pop out the right size when it arrives.
If you're not sure which that is then compare it to your current SIM card or to the slot in your phone, or look up your device's documentation online.