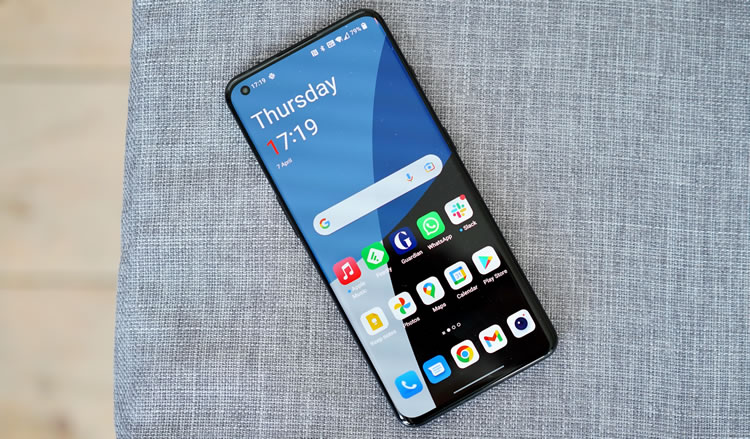 | Pros | Cons |
| --- | --- |
| Beautiful design | No IP rating |
| Excellent screen | Cameras struggle at night |
| Smooth software | No microSD card slot |
Verdict
The OnePlus 10 Pro is a superb smartphone and comes highly recommended unless you're after the very best possible camera. In most other ways this phone is at or near the front of the pack.
Full Review

Specifications

Specs
Full Review
There was a time when OnePlus made phones that massively undercut big-name flagships from the likes of Apple and Samsung, while coming remarkably close to matching their specs. Those days are now gone – the OnePlus 10 Pro is flagship through and through, from its specs to its price. That's not necessarily a bad thing though, as this is easily the best phone OnePlus has ever made.
Yes, it's expensive – though with a SIM-free starting price of £799 it still undercuts the likes of the Samsung Galaxy S22 Plus and iPhone 13 Pro, if not the base models of those ranges. And no, it's not perfect, but it does come impressively close.
From its screen to its performance, design, charging speed and software, there's an awful lot to like here, so read on to see if the OnePlus 10 Pro is the flagship for you.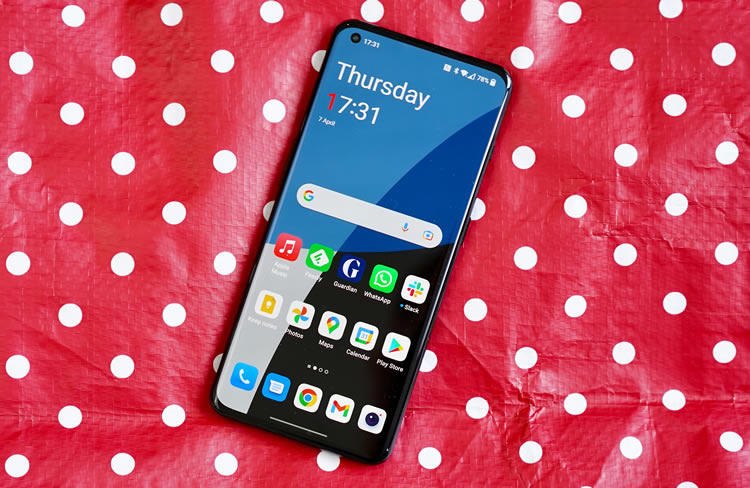 Screen
The OnePlus 10 Pro has a 6.7-inch 1440 x 3216 AMOLED screen with 525 pixels per inch, a 120Hz refresh rate, HDR10+, and a peak brightness of 1,300 nits.
Everything about that then is high-end. It's as high resolution as any flagship this side of the 4K Sony Xperia 1 III, it has a high refresh rate for smooth interactions, it can get very bright, and thanks to HDR10+ it can bring HDR content to life.
It's also curved – for better or worse – and the refresh rate can drop as low as 1Hz when a high refresh rate isn't needed, thereby saving battery life.
Colours look perfectly accurate here too, and really there's nothing to complain about other than the fact that some people prefer flat displays (but then again, others like a curve). Overall this is one of the best screens you'll find on a smartphone.
Design
The design of the OnePlus 10 Pro is also enormously impressive. Its frosted glass finish in black or green looks a little unusual and helps the phone stand out from the crowd, as does its camera block, which curves smoothly out from the frame. It's vaguely reminiscent of the camera block on the Samsung Galaxy S21 range, but it looks nothing like the cameras on most other phones.
With an aluminium frame too, plus the use of tough Gorilla Glass Victus on the front and Gorilla Glass 5 on the back, this is a phone that looks premium, feels good in the hand, and is built to last.
That said, there doesn't appear to be any IP rating here, which is disappointing, and means you should try extra hard not to get the OnePlus 10 Pro wet.
It's also quite a big phone (though slim at 8.6mm), so if you want something compact, this isn't it. But then few high-end phones are, and OnePlus can't be accused of wasting space, as the screen bezels are tiny.
Power
We have zero complaints about the power or performance of the OnePlus 10 Pro. It has the fairly standard 2022 flagship combo of a Snapdragon 8 Gen 1 chipset (which is the best chipset currently available for Android phones) and either 8GB or 12GB of RAM.
This allows it to rival the likes of the Xiaomi 12 Pro and Oppo Find X5 Pro, while actually having an edge over the Samsung Galaxy S22 range.
In practice it's faster than any phone really needs to be, so whatever you use your handset for, the OnePlus 10 Pro will be able to handle it, and thanks to a 5-layer 3D Passive Cooling System it doesn't overheat either.
It's not quite a match for the iPhone 13 Pro or iPhone 13 Pro Max on the performance front, but then no Android phone is, and again, it's got more power than you should need or be able to take advantage of anyway.
Camera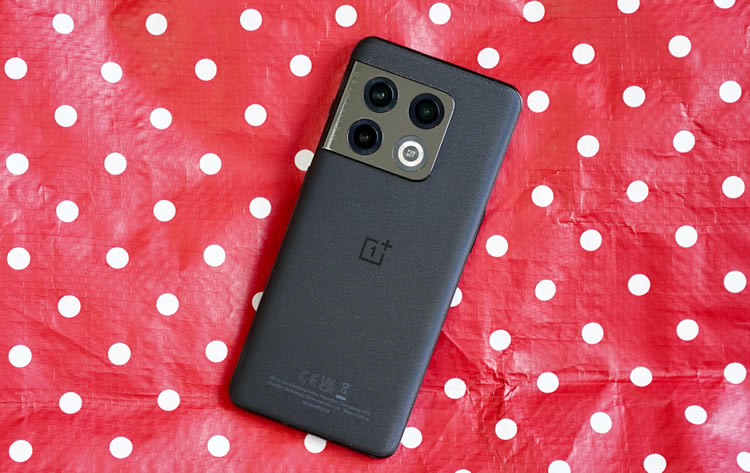 The cameras on the OnePlus 10 Pro are a mix of good and not quite so good – but certainly not bad.
The phone has a 48MP f/1.8 main camera with optical image stabilisation (OIS), a 50MP f/2.2 ultrawide camera with a 150-degree field of view, and an 8MP f/2.4 telephoto camera with 3.3x optical zoom and OIS.
Most of these lenses are the same as the ones you'd find on the OnePlus 9 Pro, so there hasn't been much advancement, but we were reasonably impressed with that phone's cameras, so that's not the worst thing.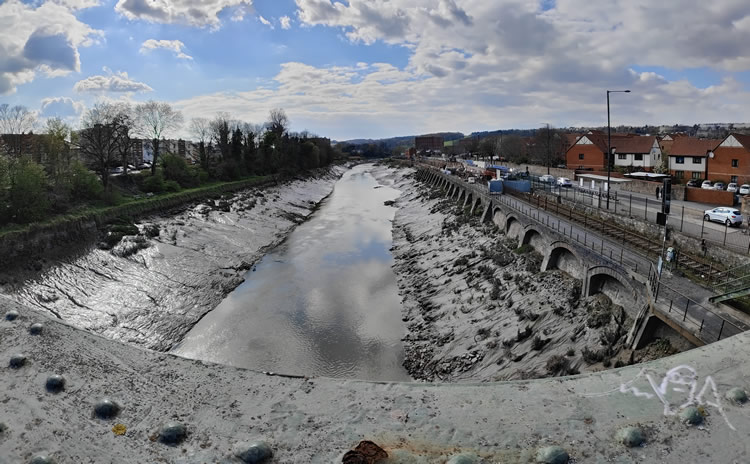 One thing that is new is the ultrawide camera, which has been widened this year to offer that remarkable 150-degree field of view, allowing for a new fisheye mode (see above).
However, that's a bit of a niche mode, so it's not a huge addition, and while camera performance across the lenses is generally strong, the OnePlus 10 Pro struggles a bit at night. Its optical zoom level while respectable also isn't a match for some phones, such as the Samsung Galaxy S22 Ultra, which can reach 10x optical zoom.
Still, stick to daylit shots and – particularly with the main lens – you'll get some very, very pleasing results here.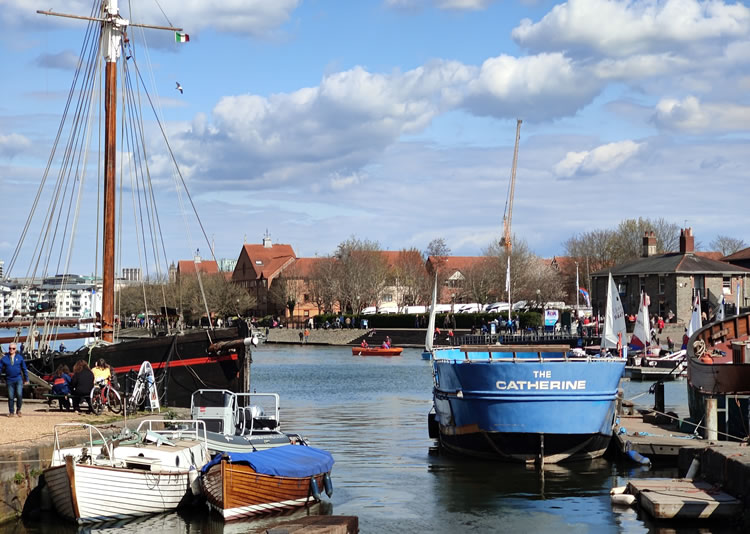 If you're more into selfies you'll be using the 32MP camera on the front, which performs fairly well too, though isn't a match for the likes of the iPhone 13 Pro. It's good rather than great.
Features
The software is a real highlight of the OnePlus 10 Pro – and of most OnePlus phones. It runs Android 12, as you'd expect from a modern flagship, but that's overlayed with the company's OxygenOS, which for our money is one of the best Android overlays there is.
This contains minimal bloat, so it's not packed full of needless extra apps, and it feels fast under the finger. What small changes from stock Android this does include are mostly for the better.
You also get an alert slider with the OnePlus 10 Pro – a hardware switch which lets you change the phone from having the sound on to being vibrate-only or silent. It's a great extra that we wish more manufacturers would include.
Battery life, memory, and connectivity
The OnePlus 10 Pro has a 5,000mAh battery, which is about as big as the battery in any flagship phone, so it's a good size.
It performs reasonably well too, offering around 8 hours of screen-on time (depending on use), which translates to well over a day of moderate use, since most people won't have the screen on for anywhere near that long.
The charging speed is even more impressive, as the OnePlus 10 pro supports 80W wired charging, along with 50W wireless charging. In either case this phone will juice up extraordinarily fast, leaving Apple and Samsung phones in the dust.
For memory there's a choice of 128GB or 256GB, which is reasonable but bear in mind that there's no microSD card slot here, so we'd recommend going for the higher capacity model if you plan to install lots of apps or fill your phone with media.
As for connectivity, 5G is obviously included, as is Bluetooth 5.2 and NFC.
Verdict
The OnePlus 10 Pro is the best phone OnePlus has ever made, and it's a handset that's extremely easy to love. We're particularly fans of its design, its performance, its screen, and its software, but there really are no significant weak links in this phone.
The camera isn't the best overall – for that consider the Samsung Galaxy S22 Ultra or an iPhone 13 Pro or Pro Max, but it's still competitively good. The lack of a water resistance rating is a shame too at this price but shouldn't be a huge issue for most users. And beyond that, the OnePlus 10 Pro is a very, very good phone.
Specifications
Dimensions (mm): 163 x 73.9 x 8.6
Weight (g): 201
Battery capacity (mAh): 5,000
Colours: Volcanic Black, Emerald Forest
Screen size (inches): 6.7
Resolution: 1440 x 3216
Pixels per inch (PPI): 525
Processor: Octa-core
Processor make: Snapdragon 8 Gen 1
RAM: 8GB / 12GB
Internal storage: 128GB / 256GB
Expandable storage up to: N/A
Camera: 48MP, 50MP and 8MP (32MP front-facing)
Operating System: Android 12