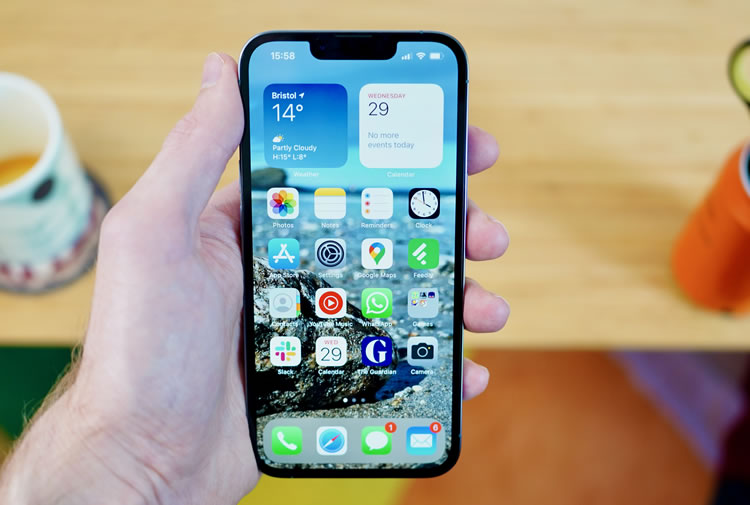 | Pros | Cons |
| --- | --- |
| Great macro mode | Dated design |
| Lots of power | Not a huge upgrade |
| 120Hz screen | Expensive |
Verdict
The iPhone 13 Pro makes big improvements to the camera, screen and power of Apple's iPhone range, it's just a slight shame the design didn't get the same upgrades.
Full Review

Specifications

Specs
Full Review
The iPhone 13 Pro is probably the 2021 iPhone that most people will buy, seeing as it's a high-end 'Pro' model, but not quite as extravagantly expensive as the iPhone 13 Pro Max.
With an all-new and exceedingly powerful chipset, coupled with a 120Hz screen for the first time on an iPhone, there are also some significant upgrades here compared to the iPhone 12 Pro, but many other aspects of the phone are very similar to what came before.
So is the iPhone 13 Pro ultimately enough of an upgrade to be worth buying? And is it a good phone in its own right? Read on for the answers to all that and more.
Screen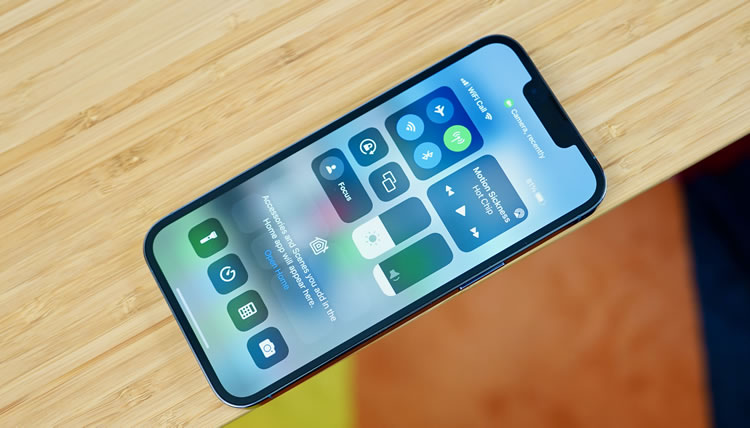 The iPhone 13 Pro has a 6.1-inch 1170 x 2532 screen. That's fairly compact by modern smartphone standards, and far smaller than the 6.7-inch iPhone 13 Pro Max. However, it's in line with the 6.2-inch Samsung Galaxy S21, and it's small enough to be comfortable to use with one hand.
Its resolution ensures it's fairly sharp too at 460 pixels per inch. Not quite a match for the likes of the Samsung Galaxy S21 Ultra, let alone the Sony Xperia 1 III, but at this size it doesn't need that many pixels.
In all other ways, the iPhone 13 Pro's display excels. It's an OLED screen sporting accurate colours and a high peak brightness, and it supports HDR10. More importantly, for the first time on an iPhone it also has a 120Hz refresh rate.
This is something we've seen on Android phones for years, so it's been a long time coming, but it was worth the wait, making interactions feel smoother, particularly when scrolling through menus and the like.
Better yet, it's a variable refresh rate, meaning that when you don't need all that fluidity (such as when you're viewing a static screen for an extended period) it can drop right down to 1Hz. Previous iPhones (and most other phones until recently) are stuck at 60Hz regardless of what you're doing.
This 120Hz variable refresh rate screen is a sizeable upgrade. In fact it's arguably the biggest upgrade in this year's model, and it's something that you don't get with the standard iPhone 13 or iPhone 13 Mini.
Design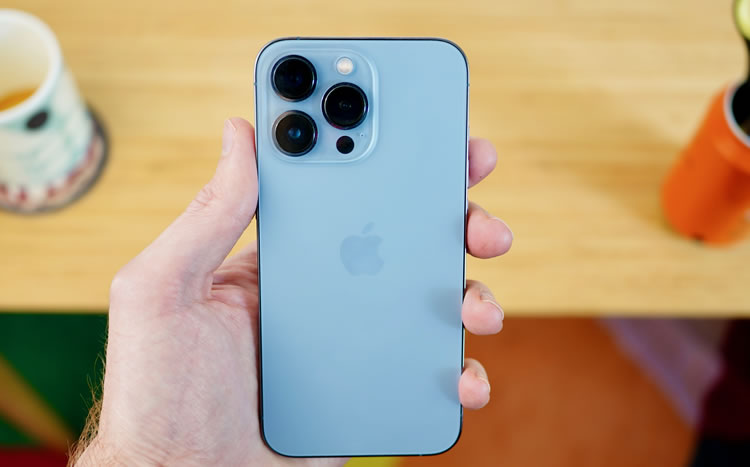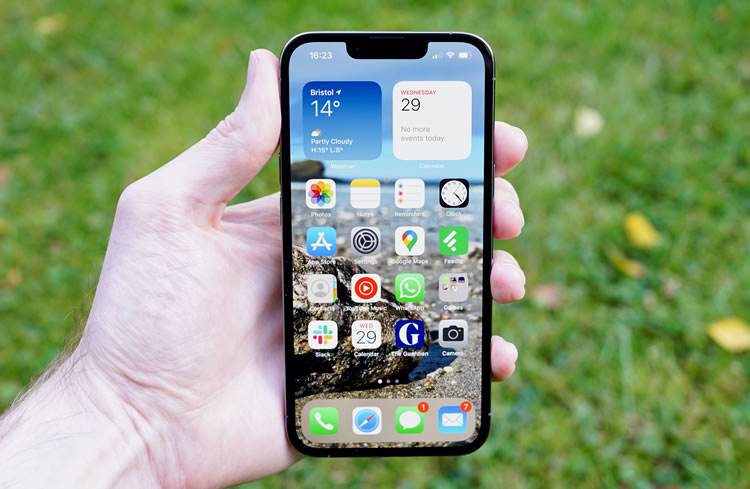 The iPhone 13 Pro doesn't look a whole lot different to the iPhone 12 Pro, and that's a bit of a shame, as the notch that Apple has been using for years looks more dated with every passing year. That said, it is at least 20% smaller this year, which helps a bit.
The rest of the design is good, if a bit overly familiar. The iPhone 13 Pro has a glass back and a stainless steel frame, with strengthened glass on both the front and back, so it's slightly less fragile than it looks.
It also has an IP68 rating for water and dust resistance, and with tiny bezels around the screen it looks suitably premium. It comes in Graphite, Gold, Silver and Sierra Blue shades, so you have a choice of colours, but they're all a bit understated – for bright shades you'll need to pick a cheaper model like the standard iPhone 13.
Basically though if you like the look of any numbered iPhone from the last few years, you'll like the look of this, as not much has changed.
Power
Apple's phones always impress on the power front, and the iPhone 13 Pro is one of its most impressive yet, with an A15 Bionic chipset that Apple claims offers up to 50% faster graphics performance than any other smartphone chipset. Benchmark results support that claim, with the iPhone 13 Pro beating both previous iPhones and every Android rival.
That said, there's not much to really do with this much power right now, and in real world use you probably won't notice much difference between the performance here and that offered by the iPhone 12 range, or by Android phones like the OnePlus 9 Pro.
Still, all this power does mean the iPhone 13 Pro should remain speedy for many years to come, so it could be a good investment if you plan to keep your phone for a long time.
Camera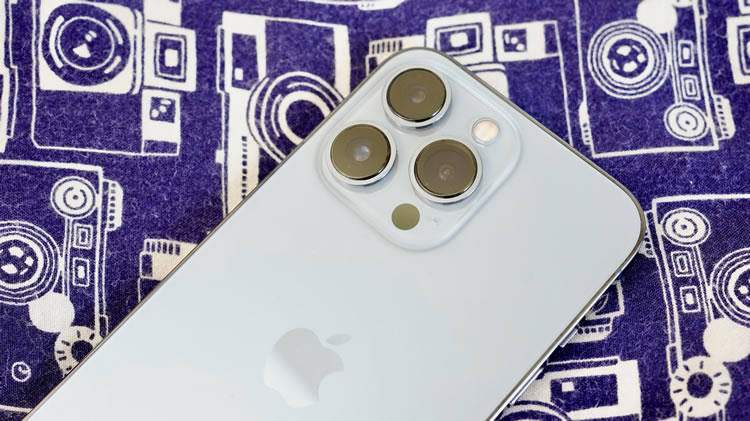 The camera on the iPhone 13 Pro has some big upgrades, but that might not be obvious at first glance, as just like its predecessor, it has a 12MP main, 12MP ultra-wide, and 12MP telephoto snapper, plus a 12MP camera on the front.
However, the telephoto camera here has a longer 3x optical zoom, the main sensor has larger pixels (which helps it achieve fantastic low light shots), and there's a new macro mode, which lets you take seriously close-up photos of seriously tiny things.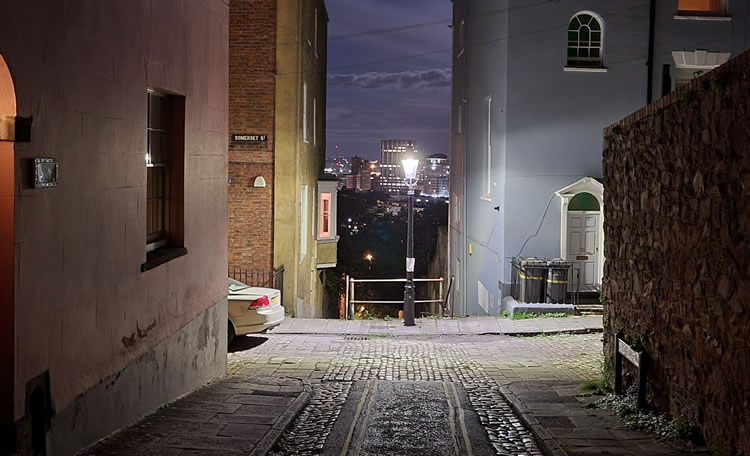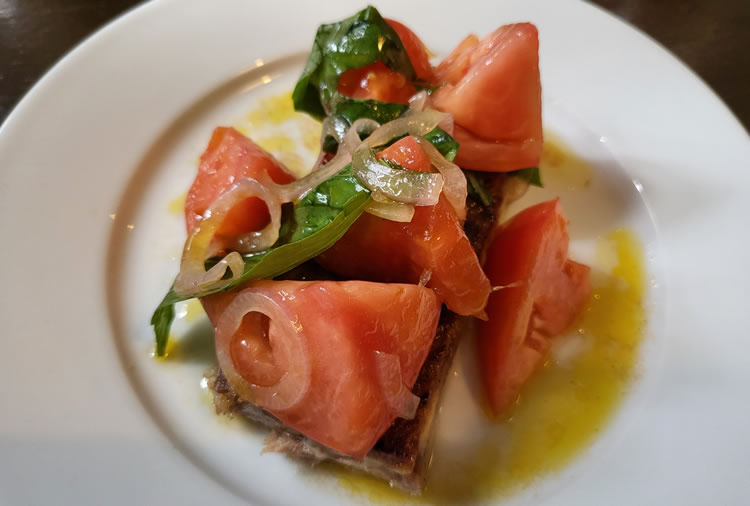 That mode is a lot of fun, and something that we'd love to see more phones offer a good version of, as while some Android phones have dedicated macro lenses, they're usually rubbish.
The camera here also has some other new modes, such as Photographic Styles, which lets you selectively apply a filter to images, and Cinematic mode, which can automatically adjust the point of focus when shooting videos, and also allows you to manually change what's in focus after you're done shooting.
The results can look quite professional, but this is likely to be a niche mode. It's mostly the macro mode that we're excited about here. Day to day shots look good though, as do videos, but that's nothing new for Apple's phones.
Features
The iPhone 13 Pro has a major feature inherited from the iPhone 12 range – namely MagSafe. This allows you to magnetically attach chargers and accessories (such as battery packs and wallets) to the back of the phone. It's a handy feature, and many cases are MagSafe compatible, meaning you can still use MagSafe with a case on the phone.
Beyond that, the iPhone 13 Pro uses Face ID for security. This is a facial recognition system and it's remarkably slick and speedy, as well as seemingly being more secure than similar systems on most non-Apple handsets. However, the hardware required for this is part of why there's still a notch, so it's not a complete win.
The iPhone 13 Pro also runs iOS 15, which is the latest version of iOS at the time of writing, and like other Apple phones it's sure to get software updates for years.
Battery life, memory, and connectivity
There's a 3,095mAh battery inside the iPhone 13 Pro. Apple hasn't revealed this, but teardowns of the phone have. That's not particularly large, but life is actually pretty solid, with the iPhone 13 Pro likely to last a day between charges, but not much more. So life is solid rather than exceptional. The phone charges at a rather sluggish 20W, or 15W if you use wireless charging.
For memory you get a choice of 128GB, 256GB, 512GB or 1TB. The last of those sizes is utterly enormous, and more than almost any other phone offers – but of course you'll have to pay a lot to secure that much storage.
Connectivity options include 5G, Bluetooth 5.0 and NFC.
Verdict
The iPhone 13 Pro is a significant upgrade on the iPhone 12 Pro in some ways, and less so in others. The new macro mode and improvements to the camera hardware are great, while the 120Hz refresh rate has been a long time coming, and the chipset ensures this phone should feel speedy for a long time.
On the other hand, the design is feeling staler than ever, and overall this doesn't feel vastly different to its predecessor.
If you own an older iPhone, a model not in the Pro range, or an Android phone, there's a lot here that's new and worth investing in, but the iPhone 13 Pro doesn't do enough to justify upgrading from last year's model. Still, ignoring comparisons to other handsets this is a stellar phone, with almost everything you could hope for from an iPhone.
Specifications
Camera: 12MP, 12MP and 12MP (12MP front-facing)
Operating System: iOS 15
Internal storage: 128GB/256GB/512GB/1TB
Expandable storage up to: None
Processor make: Apple A15 Bionic
Processor: Hexa-core
RAM: 6GB
Screen size (inches): 6.1
Pixels per inch (PPI): 460
Resolution: 1170 x 2532
Battery capacity (mAh): 3,095mAh
Colours: Graphite, Gold, Silver, Sierra Blue
Dimensions (mm): 146.7 x 71.5 x 7.7
Weight (g): 204