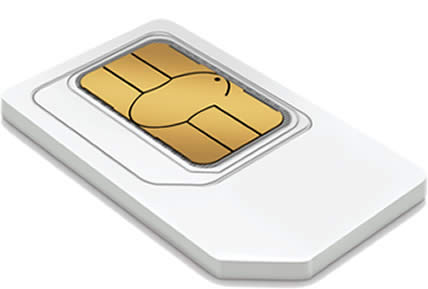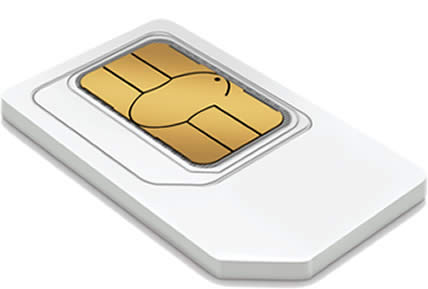 Giffgaff SIM Only Deals
Get up to unlimited data with Giffgaff SIM Only
Choice of great value plans
No contract so leave whenever you like
Overview
Why choose Giffgaff 5G SIM Only?
Giffgaff offers 5G with unlimited data, so you can make the most of 5G's high speeds, or if you aren't a heavy data user then you can also get a cheap plan, making it one of the more affordable networks to get 5G on.
Plus, Giffgaff's 5G SIM Only plans just last a month, so you're not tied into a contract.
Giffgaff also uses O2's infrastructure, which means it has 5G in all the same places – O2 is expanding its 5G coverage rapidly, so Giffgaff will benefit, as well as sharing O2's extensive 4G, 3G and 2G coverage.
Giffgaff 5G unlimited data
Giffgaff offers plans with unlimited data, and you actually have two options here – there's its unlimited Golden Goodybag, which offers unlimited data with 5G speeds, and then there's its Always On Goodybag, which is cheaper and offers 80GB of data at 5G speeds, after which it slows you down to 384kbps from 8am to midnight, but still lets you use data.
The network does have a fair usage policy, saying not to tether 12 or more devices at once, and not to use 650GB or more of data twice within a 6-month period, but those shouldn't be problems for the vast majority of people. For the most part then, an unlimited plan on Giffgaff lets you use your data unrestricted – and at 5G speeds.
Giffgaff 5G coverage
Giffgaff 5G is available in a large and ever-growing number of cities and towns across the UK. Its coverage is exactly the same as O2's in fact.
Places with 5G on Giffgaff include (but are not limited to) Aberdeen, Birmingham, Brighton, Bristol, Cardiff, Coventry, Edinburgh, Glasgow, Leeds, Liverpool, London, Manchester, Newcastle upon Tyne, Nottingham, Portsmouth, Sheffield, Swansea, and York.
For full details of what places have Giffgaff 5G now and which are likely to get it soon, head to our Giffgaff 5G coverage page.
Giffgaff 5G speeds
Giffgaff has said that you can expect to be able to download an hour-long TV episode in as little as 17 seconds on 5G – or potentially in as little as 3 seconds if you're right by a mast.
It hasn't said what its exact 5G speeds are at the time of writing, but typically you can expect average download speeds of around 100-200Mbps on the UK's 5G networks, with top speeds potentially reaching or exceeding 1Gbps.
In tests during the first half of 2021, O2 – which uses the same infrastructure and spectrum – was found by Ookla to offer a median 5G download speed of 155Mbps, while Rootmetrics found in the second half of 2021 that O2's highest median in any city was 169.2Mbps, so Giffgaff's might be similar.
4G is a lot slower, at an average of around 35Mbps, so 5G makes a big difference.
Giffgaff 5G latency
There's no real data on Giffgaff's 5G latency, but Ookla in 2021 found that O2's average 5G latency was 31ms (milliseconds).
Lower is better here, and it affects how fast a network feels. Handily, that result is lower than what you'll typically get on 4G, and it's likely that latency will further improve as O2 – and Giffgaff's – 5G networks improve.
Added extras
Giffgaff is a great value mobile network, and it's also focused on flexibility, as you're not tied into a contract on SIM-only. These features take the place of any real extras, but you can roam and tether at no extra cost, and there are plans with unlimited data.
Data roaming
Giffgaff lets you use your allowances of minutes, texts, and data at no extra cost in dozens of countries across Europe.
Specifically you can use them in Austria, Belgium, Bulgaria, Croatia, Cyprus, Czech Republic, Denmark, Estonia, Finland, France, French Guiana, Germany, Gibraltar, Greece, Guadeloupe, Hungary, Iceland, Ireland, Italy, Latvia, Liechtenstein, Lithuania, Luxembourg, Malta, Martinique, Mayotte, Netherlands, Norway, Poland, Portugal, Reunion, Romania, San Marino, Slovakia, Slovenia, Spain, and Sweden.
Note however that there's a 20GB fair usage cap when roaming.
Tethering
Giffgaff lets you use as much of your data allowance as you want for tethering, so you can get tablets, laptops, consoles, and other gadgets online even when there's no Wi-Fi.
The only restrictions are that you shouldn't tether 12 or more devices at the same time, and if you have unlimited data, you should avoid using 650GB or more in a month, twice within a 6-month period.
4G Calling and Wi-Fi Calling
Giffgaff doesn't currently offer 4G Calling or Wi-Fi Calling. These services allow you to call over 4G or Wi-Fi, rather than 3G. But with the UK having near comprehensive 3G coverage, they're not that important.
How can I keep my number when switching?
To keep your number simply get your PAC code by texting 'PAC' to 65075 from your current mobile phone, then activate your new Giffgaff SIM card and enter your PAC code on Giffgaff's number transfer page.
From there you'll be able to pick what day you want your old number to be transferred on, and then you just wait.
Which size SIM will I get?
Giffgaff will send you a triple SIM, which contains all three possible sizes – standard, micro, and nano, so if you don't know which you need, just compare the sizes to the slot in your phone and pop out the right one.