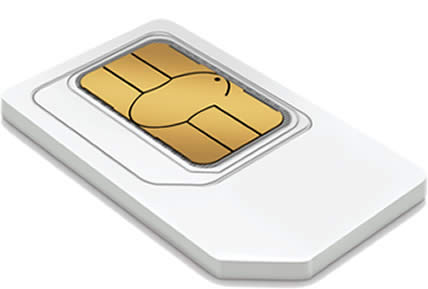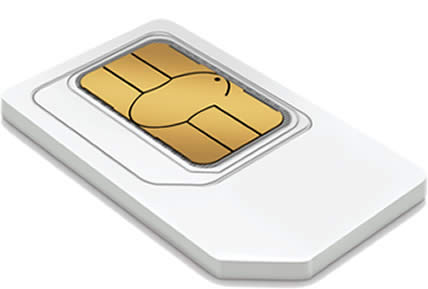 Sky Mobile 5G SIM Only Deals
Save on a contract SIM Only deal on Sky Mobile network
Huge choice of great value plans
Rollover your unused data
Overview
Why choose Sky Mobile 5G SIM Only?
Sky Mobile is competitively priced, so it's often cheaper than many rival networks, especially if you choose a 5G SIM Only plan, since you won't also be paying for a handset that way.
And Sky Mobile's plans are flexible, letting you change your plan whenever you like if you decide you want more or less data. Plus, you get unlimited calls and texts on every plan, and there's the promise of no mid-contract price rises.
Sky Mobile offers data rollover too – more on which further down – and 5G is available at no extra cost.
Sky Mobile 5G unlimited data
Sky Mobile doesn't offer unlimited data at the time of writing; however you can get SIM Only plans with up to 50GB of 5G data, which should be more than enough for the vast majority of users.
Sky Mobile 5G coverage
Sky Mobile offers 5G in a large and ever-growing number of towns and cities. It uses O2's infrastructure and spectrum, which means it also has over 99% population coverage with 4G, so you're likely to have speedy connectivity in most places if you opt for a Sky Mobile SIM Only plan.
Locations with Sky Mobile 5G include (but are not limited to): Aberdeen, Birmingham, Brighton, Bristol, Cardiff, Coventry, Edinburgh, Glasgow, Leeds, Liverpool, London, Manchester, Newcastle upon Tyne, Nottingham, Portsmouth, Sheffield, Swansea, and York.
For more information, check out our Sky Mobile 5G coverage page.
Sky Mobile 5G speeds
There isn't much data on Sky Mobile's 5G speeds, but we know a lot about O2's 5G speeds, and since the two networks use the same infrastructure, they're likely to be similar here.
O2's average 5G download speed then is 100.6Mbps according to April 2022 data from OpenSignal, while RootMetrics found during the second half of 2021 that the fastest median 5G download speed O2 recorded in any city was 169.2Mbps – a speed which was recorded in Glasgow.
So its 5G speeds are certainly extremely fast, and a huge upgrade on 4G (which tends to average around 20-30Mbps), and Sky Mobile's speeds are likely to be in line with this.
Sky Mobile 5G latency
We don't know much about Sky Mobile's latency, but O2 is likely to have similar latency since they share infrastructure, and according to a 2021 Ookla report, O2's average 5G latency might be 31ms (milliseconds). As with speeds that's an improvement on 4G latency and should make the network feel even faster.
Added extras
Sky Mobile doesn't want you to waste your money, so it lets you roll over any unused data from one month to the next, banking it for up to three years, so it's always there when you need it, and you don't end up paying for what you don't use. And if you don't plan to ever use your spare data then you can cash it in for discounts on phones, tablets, and accessories.
Plus, if you're a Sky TV customer you can also stream Sky TV apps on your phone without it coming out of your data allowance.
Data roaming
Sky Mobile lets you roam using your UK allowances in over 55 destinations across the EU and beyond, including the likes of the US and Australia. This isn't free, but it comes in at just £2 per day.
Tethering
Sky Mobile SIM Only includes tethering, which means you can use your mobile data to get other devices such as laptops and tablets online. The only limit is your normal data limit.
4G Calling and Wi-Fi Calling
Sky Mobile supports 4G Calling, so you can talk and text over a 4G network, just like you can over 3G. It also supports Wi-Fi Calling, allowing you to do the same over a Wi-Fi network. This means you can stay in touch in more places.
How can I keep my number when switching?
Moving your number is easy. The first step is to order and activate your Sky Mobile SIM card. Next, text 'PAC' to 65075 from the number you want to keep, to get your PAC (Porting Authorisation Code). Alternatively, you can call up your old network and request your PAC.
Then, fill in a number transfer form on Sky Mobile's website, making sure to give them your PAC. Once done, your number should be transferred the next working day if you make the request on a working day before 6PM.
Which size SIM will I get?
Sky Mobile supplies a Multi SIM which contains three different SIM card sizes, so you don't need to know what size you need in advance, just order your SIM Only plan and when the card arrives compare it to your old SIM card to select the right size.