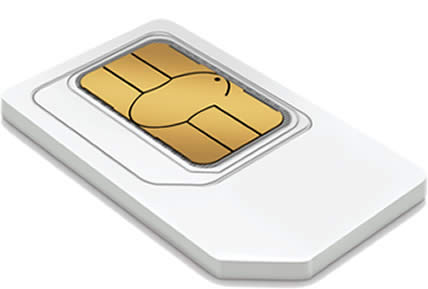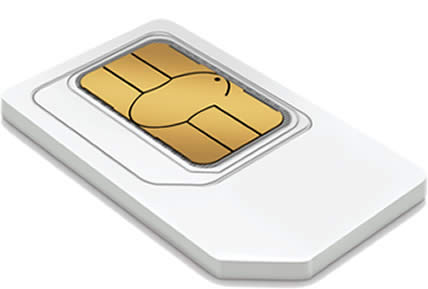 Talkmobile SIM Only deals
Compare Talkmobile 5G SIM only deals
Huge choice of great value plans
Choose between 1-month and 12-month plans
Overview
Why choose Talkmobile 5G SIM Only?
Talkmobile uses Vodafone's 5G coverage, which means it has 5G in all the same places. That accounts for a vast number of towns and cities, with coverage increasing at a rapid rate too.
Talkmobile also aims to offer the best possible value for money, so its 5G SIM Only plans are all very competitively priced, meaning you can be confident you won't be spending more than you need to.
Plus, there's unlimited calls and texts as standard on every plan, and there's the choice of 12-month or 1-month plans, so you can get ultimate flexibility with the latter, or a lower monthly cost with the former.
Opting for a 5G SIM Only plan is also much cheaper than buying a plan with a 5G phone included, so you'll save money that way too – though you'll need to make sure your current phone supports 5G if you want to get the most out of these plans.
Talkmobile 5G coverage
Talkmobile is owned by Vodafone, so it has exactly the same 5G coverage as that network. That's a good thing, as Vodafone has brought 5G to great swathes of the UK, and it's not slowing down.
Key towns and cities with Talkmobile 5G include – but are not limited to - London, Aberdeen, Birmingham, Cardiff, Edinburgh, Glasgow, Leeds, Liverpool, Manchester, Newcastle upon Tyne, Portsmouth, Reading, Sheffield, Southampton, Swansea, York, and a huge number of other places.
For more in-depth information on Talkmobile 5G, head through to our Talkmobile 5G coverage page.
Talkmobile 5G speeds
Since Talkmobile is owned by Vodafone, it's likely to offer very similar 5G speeds, which should mean an average of roughly 150-200Mbps.
At least, that's what Vodafone itself says you can expect from its network, but independent tests are largely in line with that. 4G meanwhile tends to average roughly 20-30Mbps, so 5G is much, much faster.
Talkmobile 5G latency
As well as higher speeds, 5G also offers lower latency, which helps make the network feel even faster. While we don't have much data on Talkmobile's latency, we know that Vodafone's 5G latency might be around 29 milliseconds (ms) based on tests, which is impressively fast, and Talkmobile's is likely to be similar.
Added extras
Talkmobile focuses on giving you the core features of a mobile plan at an exceptional price. But it also offers unlimited minutes and texts as standard, and all of its plans also come with 5G.
Other features – such as roaming and Wi-Fi Calling – are highlighted below, but beyond them there aren't any added extras, as that would also add to the price.
Data roaming
Talkmobile offers roaming across much of Europe at no additional cost on all plans. Specifically, you can roam – up to a fair use limit of 15GB – for free in:
Austria, Azores, Belgium, Bulgaria, Canary Islands, Croatia, Cyprus (Excludes Northern Cyprus), Czech Republic, Denmark, Estonia, Finland, France, French Guiana, Germany, Gibraltar, Greece, Guadeloupe, Hungary, Iceland, Italy, Latvia, Liechtenstein, Lithuania, Luxembourg, Madeira, Malta, Martinique, Monaco, Netherlands, Norway, Poland, Portugal, Republic of Ireland, Reunion, Romania, San Marino, Slovakia, Slovenia, Spain, St Pierre & Miquelon, and Sweden.
But even better, Talkmobile also offers 5G roaming – which isn't something you'll find on most networks.
At the time of writing, 5G roaming is available in a large number of towns and cities in Spain, Germany, Italy, and Ireland.
Tethering
Tethering is included as standard on Talkmobile, so you can share your phone's internet connection with other devices like tablets and laptops to get them online, anywhere with a mobile signal – and at 5G speeds, much like a 5G broadband device.
4G Calling and Wi-Fi Calling
Talkmobile allows you to make and receive calls and send and receive texts over 4G – known as 4G Calling – and Wi-Fi – known as Wi-Fi Calling.
These are fairly common network features but still not something offered by every network, and they help ensure that you're still reachable – and can still call and text other people – in more places.
How can I keep my number when switching?
To keep your number when switching to Talkmobile, just fill in the network's keep my number form once you have a new temporary number from the network.
You'll need to supply that number, the old number that you want to keep, and your PAC (Porting Authorisation Code), which you can get by texting the word 'PAC' to 65075 from the number that you want to keep.
You may also have to provide additional details in your text, such as your date of birth, but you'll get a reply specifying what is needed if so. Alternatively you can call up your old network and ask them for your PAC.
Whichever approach you use, make sure not to ask for your old account to be closed – that will automatically happen when your number is ported, but if you close it before transferring your number then you might be stuck with a new number.
Which size SIM will I get?
Talkmobile will supply a SIM card with every possible SIM size in it (namely nano, micro, and standard), so you just need to compare the options to your current SIM card and pop out the correct one. In most cases though this will be a nano SIM, which is the smallest size.