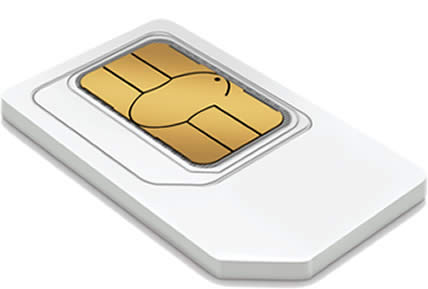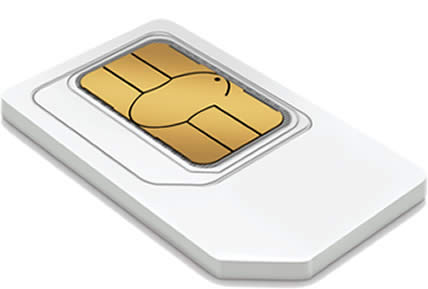 VOXI 5G SIM Only Deals
Compare VOXI 5G SIM only deals
Huge choice of great value plans
Great value 1 month plans
Overview
Why choose VOXI 5G SIM Only?
VOXI was one of the first MVNO's (mobile virtual network operators) to launch a 5G service, and it uses Vodafone's 5G coverage, which means 5G is available in many key towns and cities, with coverage expanding rapidly.
Plus, 5G SIM Only on VOXI is available with up to unlimited data (as well as unlimited minutes and texts), so you don't need to worry about using up your allowances, no matter how much you stream and download.
But if you don't opt for an unlimited plan then you can still get unlimited video streaming and social media on select apps – more on which below in the 'added extras' section.
5G SIM Only on VOXI is also very good value, both undercutting some 5G SIM Only plans on other networks and massively undercutting the price of getting a handset on contract (though you will need a 5G phone to take advantage of 5G speeds).
VOXI 5G SIM Only plans also only last 30 days, giving you maximum flexibility, as you can cancel anytime.
VOXI 5G unlimited data
VOXI offers a 5G SIM Only plan with unlimited data, and this plan is on a rolling 30-day contract, so you don't have to commit long-term. Plus it also comes with unlimited minutes and texts.
There are no speed restrictions, 5G comes as standard, and there are no real fair use limits in the UK – as long as you're not using it commercially. When roaming though there's a 20GB monthly limit.
VOXI 5G coverage
VOXI is owned by Vodafone, which itself is rapidly expanding its 5G coverage as it races to bring it to most of the UK. So you can be confident that coverage will keep improving.
Towns and cities with VOXI 5G coverage include (but are not limited to): London, Aberdeen, Birmingham, Cardiff, Edinburgh, Glasgow, Leeds, Liverpool, Manchester, Newcastle upon Tyne, Portsmouth, Reading, Sheffield, Southampton, Swansea, York, and many other places.
For in-depth details of where you can get VOXI 5G, head to our VOXI 5G coverage page.
VOXI 5G speeds
VOXI should offer similar 5G speeds to Vodafone, which itself says to expect average 5G speeds of roughly 150-200Mbps, while speeds could top out at around 1Gbps.
In practice, tests of Vodafone's network have been largely in line with that. For example, the highest median 5G speed for Vodafone from a late 2021 RootMetrics test came in at 255.8Mbps.
For comparison, 4G tends to average around 20-30Mbps.
VOXI 5G latency
Latency has a big impact on the feeling of speed on a network, and this is also impressive on 5G, with Vodafone's 5G latency coming in at 29 milliseconds (ms) according to a 2021 report from Ookla. That's lower than a typical 4G latency (with lower being better), and VOXI's is likely to be similar.
Added extras
If you choose a VOXI SIM Only plan that doesn't include unlimited data, then you'll get lots of extras to help your data go further.
The network includes both 'Endless Social Media' and 'Endless Video' on most plans. The former lets you use Snapchat, Instagram, WhatsApp, Facebook, Twitter, Pinterest, and Facebook Messenger without it coming out of your data allowance, and the latter lets you do the same with YouTube, Netflix, Amazon Prime Video, My5, TVPlayer, UKTV Play, TikTok and Twisted Mirror.
Data roaming
One other extra VOXI has is 5G roaming in a growing number of European destinations, meaning you can still browse and stream at mega speeds when you're abroad.
Beyond that, VOXI lets you roam at a low daily charge across most of Europe, so you can use your allowances almost as if you were at home (though there are fair use limits).
The 49 included cheap roaming locations are as follows: Aland Islands, Austria, Azores, Balearic Islands, Belgium, Bulgaria, Canary Islands, Croatia, Cyprus (excluding Northern Cyprus), Czech Republic, Denmark, Estonia, Faroe Islands, Finland, France (inc. Corsica), French Guiana, Germany, Gibraltar, Greece, Guadeloupe, Guernsey, Hungary, Iceland, Italy, Jersey, Latvia, Liechtenstein, Lithuania, Luxembourg, Madeira, Malta, Martinique, Mayotte, Monaco, Netherlands, Norway, Poland, Portugal, Reunion, Romania, Saint Barthelemy, Saint Martin, San Marino, Slovakia, Slovenia, Spain, Sweden, Switzerland and Vatican City.
Tethering
You're free to tether on VOXI, meaning you can use your phone to get laptops, tablets and the like online at 5G speeds, just like you could with a 5G broadband device.
You can also use your endless social data, endless video data, and any other endless data passes you have when tethering a phone, laptop, or tablet.
4G Calling and Wi-Fi Calling
VOXI offers both 4G Calling and Wi-Fi Calling as standard on its SIM Only plans. That means you can make and receive calls and send and receive texts over Wi-Fi and 4G – which isn't a standard feature of all networks, some of which only allow it over 2G and 3G.
The advantage of 4G Calling and Wi-Fi Calling then is that you can stay in touch in the usual way in more places.
How can I keep my number when switching?
All you have to do is give VOXI your PAC (Porting Authorisation Code). You can do this either while ordering a SIM Only plan, or once you've received and activated your new VOXI SIM.
To get your PAC, just text the word 'PAC' and your date of birth (in the format DDMMYY) to 65075, from the number that you want to keep. Alternatively you can call your old network and ask for it.
Which size SIM will I get?
VOXI will send you a SIM card that contains all three possible sizes (nano, micro and standard), so you can just pop out the right one when it arrives. In all likelihood though it's the smallest size (called 'nano') that you'll want.