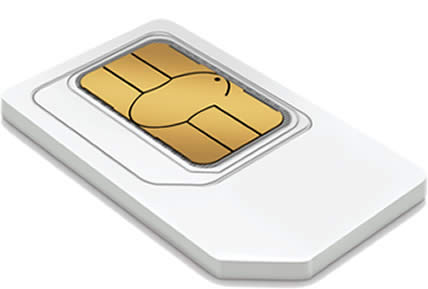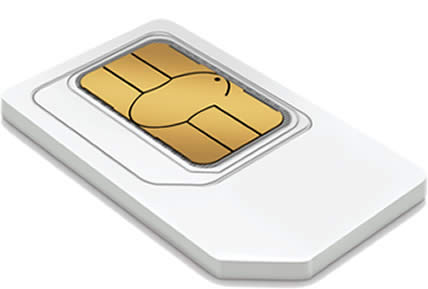 VOXI 5G SIM Only Deals
Compare VOXI 5G SIM only deals
Huge choice of great value plans
Great value 1 month plans
Overview
Why choose VOXI SIM Only?
VOXI was one of the first MVNO's (mobile virtual network operators) to launch a 5G service, and it uses Vodafone's 5G coverage, which means 5G is available in many key towns and cities, with coverage expanding rapidly.
Plus, 5G SIM Only on VOXI is available with up to unlimited data (as well as unlimited minutes and texts), so you don't need to worry about using up your allowances, no matter how much you stream and download.
5G SIM Only on VOXI is also very good value, both undercutting some 5G SIM Only plans on other networks and massively undercutting the price of getting a handset on contract (though you will need a 5G phone to take advantage of 5G speeds).
VOXI 5G SIM Only plans also only last 30 days, giving you maximum flexibility, as you can cancel anytime.
VOXI 5G coverage
VOXI is owned by Vodafone, which itself is rapidly expanding its 5G coverage as it races to bring it to most of the UK. So you can be confident that coverage will keep improving. For in-depth details of where you can get VOXI 5G now and later, head to our VOXI 5G coverage page.
VOXI 5G speeds
VOXI should offer similar 5G speeds to Vodafone, which itself says to expect average 5G speeds of roughly 150-200Mbps, while speeds could top out at around 1Gbps. For comparison, 4G tends to average around 20-30Mbps.
Added extras
If you choose a VOXI SIM Only plan that doesn't include unlimited data then you'll get lots of extras to help your data go further.
The network includes both 'Endless Social Media' and 'Endless Video' on most plans. The former lets you use Snapchat, Instagram, WhatsApp, Facebook, Twitter, Pinterest, and Facebook Messenger without it coming out of your data allowance, and the latter lets you do the same with YouTube, Netflix, Amazon Prime Video, My5, TVPlayer, and UKTV Play.
Data roaming
One other extra VOXI has is 5G roaming in a growing number of European destinations, meaning you can still browse and stream at mega speeds when you're abroad.
Beyond that, VOXI lets you roam for free across most of Europe, so you can use your allowances as if you were at home (though there are fair use limits).
Tethering
You're free to tether on VOXI, meaning you can use your phone to get laptops, tablets and the like online at 5G speeds, just like you could with a 5G broadband device.
How can I keep my number when switching?
All you have to do is give VOXI your PAC (Porting Authorisation Code). You can do this either while ordering a SIM Only plan, or once you've received and activated your new VOXI SIM.
To get your PAC, just text the word 'PAC' and your date of birth (in the format DDMMYY) to 65075, from the number that you want to keep. Alternatively you can call your old network and ask for it.
Which size SIM will I get?
VOXI will send you a SIM card that contains all three possible sizes (nano, micro and standard), so you can just pop out the right one when it arrives. In all likelihood though it's the smallest size (called 'nano') that you'll want.
What happens if I'm not in a 5G coverage area?
If you're not in a 5G coverage area then your phone will revert to a 4G, 3G or 2G signal, depending on what coverage is available, just as 4G phones will revert to 3G or 2G when needed.
However, if you don't live or work in an area that currently has 5G coverage then you might want to wait before getting a 5G SIM deal anyway, since you probably won't benefit much until you do have coverage.
Will a 5G SIM card work in a 4G phone?
Yes, but of course it will only be able to provide a 4G signal at most. For 5G speeds you'll need a 5G handset.