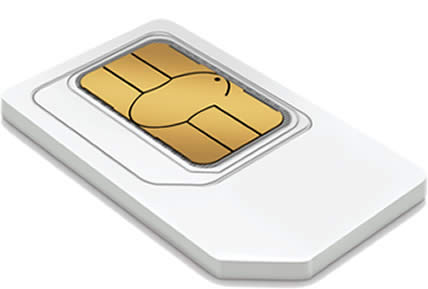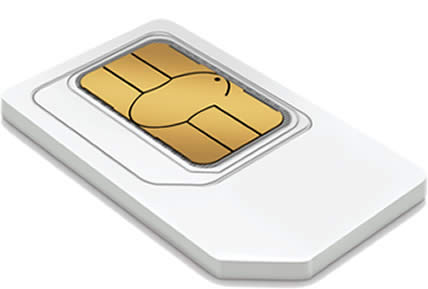 EE 5G SIM Only Deals
Compare EE 5G SIM only deals
Huge choice of great value plans
Choose from a 24, 12 or 1 month rolling contract
Overview
Why choose EE 5G SIM Only?
EE was the first UK network to launch a 5G service, so it has had a head start on rivals and therefore has highly competitive amounts of 5G coverage. It's also got better 4G coverage and speeds than most rivals, so even where there's no 5G you should still get a great experience.
EE 5G SIM Only also optionally comes with various premium extras, including subscriptions to the likes of Apple Music and Netflix. You'll find full details of these below.
So EE is a great choice for 5G SIM Only. As for why you might want to choose 5G SIM Only in general, well, it can save you a lot of money compared to buying a contract that includes a phone.
You will of course need a 5G phone to take advantage of the full speeds of 5G SIM Only, but if you already have one or find one being sold outright for a good price, then SIM Only is the way to go.
SIM Only on EE is also more flexible than a contract with a handset, as you have a choice of 1-month, 12-month or 24-month plans, while all EE plans with a phone last 24 months. You can also get unlimited 5G data.
EE 5G unlimited data
As noted above, one of the reasons to choose an EE 5G SIM Only plan is that you can get them with unlimited data.
That means you can use all the data you want, without worrying about running out or being charged extra – the only limits when in the UK are that it's for personal use, which EE defines as under 600GB per month, and under 12 tethered devices. While abroad there's a 50GB limit.
That still leaves you with far more data than you're ever likely to be able to use in a month though when in the UK, even if you're endlessly streaming 4K videos, downloading big apps, and playing online games.
Unlimited data is the perfect partner for 5G too, because you're going to want to make the most of all that speed.
EE 5G coverage
EE's 5G coverage is available in many, many towns and cities, along with smaller locations and even some rural areas.
Places with EE 5G include London, Aberdeen, Birmingham, Brighton, Cardiff, Edinburgh, Glasgow, Leeds, Liverpool, Manchester, Newcastle upon Tyne, Nottingham, Oxford, Portsmouth, Reading, Sheffield, Southampton, Swansea, York, and dozens upon dozens of other places.
EE's 5G coverage is improving all the time too, so even if there's no 5G where you are currently, there quite possibly will be soon, with the network seemingly aiming to bring 5G to as much of the UK as possible, as quickly as possible.
For a detailed look at current coverage, head to our EE 5G coverage page.
And note that EE also has excellent 4G coverage, so when you're not in a 5G area you'll still be well-served.
EE 5G speeds
Based on the available data, you can expect typical 5G download speeds of around 100-200Mbps, while EE itself claims that speeds could exceed 1Gbps once it's strengthened its 5G infrastructure. So 5G on EE is very, very fast.
More specifically, Ookla (which runs Speedtest) found in the first half of 2021 that EE's median 5G speed was 151Mbps, while an Opensignal report from April 2022 recorded an average 5G download speed of 129.2Mbps for EE. Similarly, in a September 2020 report, Point Topic recorded an average 5G download speed on EE of 149.9Mbps. That company also recorded a maximum speed of 753Mbps, so EE's top speeds are very high indeed.
For comparison, average 4G speeds are more in the region of 35Mbps, with peak 4G speeds rarely exceeding 100Mbps.
EE 5G latency
Latency can affect how fast a network feels, and with 5G the latency can be very low (which is a good thing). According to 2021 data from Ookla, EE's 5G latency is just 29ms, which is around 5-10ms faster than its 4G latency. Plus, 5G latency is only going to get better as EE's network improves.
Added extras
Some EE 5G SIM Only plans come with 'Smart Benefits'. You can get one of these benefits with an All Rounder plan, and three with a Full Works for Android plan.
In either case you can choose from a subscription to Netflix, Apple Music, BT Sport, Microsoft 365, or Xbox Game Pass Ultimate, or there's or an Entertainment Data Pass (which allows you to stream video and music from various services without it coming out of your data allowance), or Roam Abroad (which lets you roam in numerous countries at no extra cost).
There's also a Full Works for iPhone plan, which comes with Roam Abroad and an Apple One subscription, the latter of which bundles Apple TV Plus, Apple Music, Apple Arcade, and 50GB of iCloud Plus storage.
Plus, plans come with the ability to share your data allowance with other family members if you set up a family account (which also comes with a discount of up to 20% on additional lines)
And there's also a 'stay connected' promise, which means that if you run out of data, EE will make sure you can stay connected and keep using data, just at a lower speed of 0.5Mbps until your plan refreshes or you buy a Data Boost.
Data roaming
EE will charge £2 per day for customers to use their allowances in most European countries. These locations include:
Austria, Azores, Belgium, Bulgaria, Croatia, Cyprus (excluding northern Cyprus), Czech Republic, Canary Islands, Denmark, Estonia, Finland, France, French Guiana, Germany, Gibraltar, Greece, Guadeloupe, Guernsey, Hungary, Iceland, Isle of Man, Italy, Jersey, Latvia, Lichtenstein, Lithuania, Luxembourg, Madeira, Malta, Martinique, Mayotte, Monaco, Netherlands, Norway, Poland, Portugal, Reunion Islands, Romania, San Marino, Saint Martin, Saint Barthelemy, Slovakia, Slovenia, Spain, Sweden, Switzerland and Vatican City.
However, this charge doesn't apply to customers who took out their plan before July 7th, 2021.
You can also avoid these charges if you take Roam Abroad as a Smart Benefit, or pay for it separately for £10 per month. Roam Abroad additionally allows you to use your allowances in in the US, Canada, Mexico, Australia, and New Zealand.
Tethering
You can tether on EE SIM Only with no major restrictions, so you can use your phone and SIM card to get other devices online when there's no Wi-Fi available, just as if you had a 5G broadband device.
The only limitation is that if you have unlimited data, you can't use more than 600GB per month. You also shouldn't regularly tether 12 or more devices at the same time.
4G Calling and Wi-Fi Calling
EE allows all 5G SIM Only customers to make use of Wi-Fi Calling and 4G Calling. These features allow you to seamlessly call and text over Wi-Fi or 4G, using your normal dialler, SMS app and allowances.
Some networks don't support 4G for calls and texts (just for internet and other conventional data use), so this is a handy extra. Wi-Fi Calling is useful too, as it means you can use your phone as normal even when there's no coverage at all, just as long as you're connected to a Wi-Fi network.
How can I keep my number when switching?
The main step is just to request your PAC (Porting Authorisation Code), which you can do by texting the word 'PAC' and your date of birth (in the format DDMMYY) to 65075, using the number that you want to keep.
Then just supply EE with this code, which can be done using a number transfer form on its site. You'll also need your temporary EE number, so make sure you've ordered and activated your EE SIM card.
Which size SIM will I get?
EE will send you a Multi SIM, containing all three SIM card sizes (standard, micro and nano). So you just need to select the one that's the right fit for your phone (though this will almost certainly be the smallest, the nano card).
If in doubt, compare the sizes to the SIM card slot in your handset, or refer to the documentation that came with your phone. You can also Google the specs of your device.