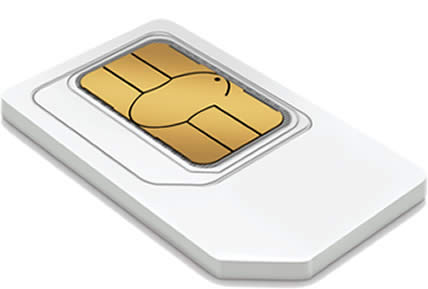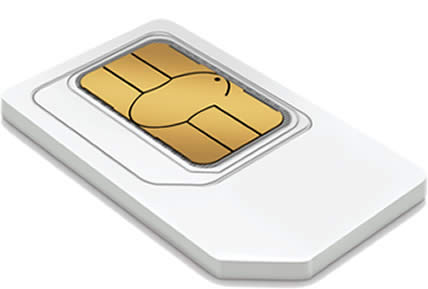 Virgin Mobile SIM Only Deals
Save on a contract SIM Only deal on Virgin Mobile network
Huge choice of great value plans
Choose from a 12 month or 1 month rolling contract
Overview
Why choose Virgin Mobile 5G SIM Only?
Virgin Mobile is one of the cheapest networks around, but it's also a high-quality network, as it runs on Vodafone's infrastructure, meaning it's got 99% UK population coverage for 4G – as well as plenty of 5G coverage.
Virgin Mobile plans also come with some handy extras, such as data rollover and free messaging on certain services. You'll find more information on these below.
Plus, some of its 5G SIM Only plans are 12 months long, giving you more flexibility than a 24-month Pay Monthly plan, and better yet you're free to change to a more or less expensive plan whenever you want.
Virgin Mobile 5G unlimited data
Virgin Mobile offers unlimited data 5G SIM Only plans of both 12-month and 24-month durations, so you can take your pick. The 24-month ones cost less each month, while the 12-month ones are on a shorter contract.
Virgin Mobile's unlimited data plans are truly unlimited as well, so there are no restrictions in the UK, though there's a variable fair use limit when roaming.
Virgin Mobile 5G coverage
Virgin Mobile offers 5G in all the same places as Vodafone, which means a large and ever-growing number of locations.
These places include London, Aberdeen, Birmingham, Cardiff, Edinburgh, Glasgow, Leeds, Liverpool, Manchester, Newcastle upon Tyne, Portsmouth, Reading, Sheffield, Southampton, Swansea, York, and many other locations.
Check out our Virgin Mobile 5G coverage page for in-depth details.
Virgin Mobile 5G speeds
There's not much data on Virgin Mobile's 5G speeds, but Vodafone claims that you can expect an average 5G download speed of 176Mbps on Virgin's network – and Vodafone should know, since it supplies the spectrum and infrastructure. That's roughly 4.5 times faster than Virgin Mobile's 4G network, so it's a huge upgrade.
Peak 5G download speeds should be far higher still. On Vodafone (which should be similar) we've seen a speed of 545.6Mbps recorded by RootMetrics, for example.
Virgin Mobile 5G latency
There's little in the way of data on Virgin Mobile's 5G latency, but this should also be similar to Vodafone's, which comes in at 29 milliseconds (ms) according to a 2021 report from Ookla. That's far faster than 4G latency.
Added extras
Virgin Mobile gives you data rollover, meaning that if you don't use all of your data one month the remainder will be added to the next month, making it even better value than most rival networks.
Plus, you can message on WhatsApp, Twitter, and Facebook Messenger as much as you want without their use being counted against your data – which also means if you run out of data you can still talk online.
Data roaming
Virgin Mobile lets you roam for free in 43 destinations across the EU, so you won't pay any extra – subject to fair usage limits.
The inclusive locations cover Austria, Belgium, Bulgaria, Canary Islands, Croatia, Cyprus, Czech Republic, Denmark, Estonia, Finland, France, French Guiana, Germany, Gibraltar, Greece, Guadeloupe, Hungary, Iceland, Ireland, Italy, Latvia, Liechtenstein, Lithuania, Luxembourg, Madeira, Malta, Martinique, Mayotte, Monaco, Netherlands, Norway, Poland, Portugal, Réunion Islands, Romania, Saint-Barthélemy, San Marino, Slovakia, Slovenia, Spain, Sweden, The French Antilles, and Vatican City.
Tethering
Virgin Mobile allows you to tether, so you can use your data to get other devices online when Wi-Fi isn't an option.
4G Calling and Wi-Fi Calling
Virgin Mobile offers both 4G Calling and Wi-Fi Calling, meaning you can make and receive voice calls and texts over a Wi-Fi network or a 4G network, rather than a 3G or 2G one.
These are common features of networks, but they're not offered by every network, so it's worth noting that this is an option on Virgin, as it means you can still stay in touch with people in full when there's only limited types of connectivity available.
How can I keep my number when switching?
Switching your number across to Virgin Mobile usually takes just one working day once you've signed up to Virgin Mobile and got a temporary number.
All you need to do is request your PAC code from your old provider, which you can easily do by texting 'PAC' and your date of birth (in the format DDMMYYY) from your old SIM to 65075, then fill in a form on your Virgin Mobile account, supplying your code and the number you want to keep, and they'll do the rest.
Which size SIM will I get?
Virgin Mobile will send you a SIM card that can be turned into a standard, micro or nano SIM just by popping out the right section, so you're guaranteed to get the right size.