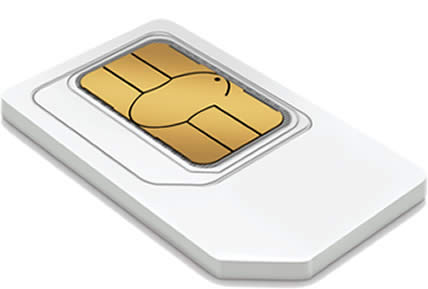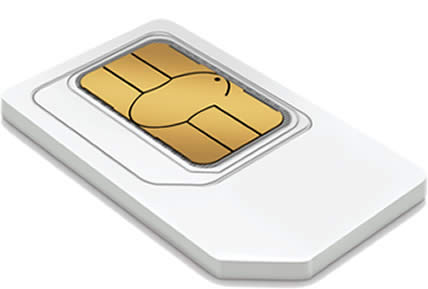 ASDA Mobile 5G SIM Only Deals
Save on a contract SIM Only deal on ASDA Mobile
Huge choice of great value plans
Unlimited data
Overview
Why choose Asda Mobile 5G SIM Only?
Asda Mobile uses Vodafone's network, which mean it has 5G in all the same places – and also means that like Vodafone, its 5G coverage is rapidly improving.
You can also get unlimited 5G data on Asda's 5G SIM Only plans, so if you're a heavy user it's an ideal choice – but there are also cheaper plans with data limits.
There's loads of flexibility too, as plans only last 30 days, so you can change or cancel your plan at almost any time.
Asda Mobile is also a cheap and good value network for SIM Only, so you can be sure its prices are competitive.
Asda Mobile 5G unlimited data
You can get unlimited data on 5G SIM Only plans with Asda Mobile, and these plans are rolling 30-day contracts, so you don't have to commit to a long duration.
Unlimited minutes and texts are also included, however there are speed restrictions. There are three versions of Asda's unlimited data plan – one tops out at speeds of 2Mbps, one at 10Mbps, and one at 150Mbps. While all of them can connect to a 5G signal, only the 150Mbps one offers true 5G speeds, so that's the one to go for if you want 5G.
Beyond that, there are no fair usage limits or restrictions in the UK, but when using inclusive roaming abroad you're limited to 5GB of data per month.
Asda Mobile 5G coverage
Since Asda Mobile is a Vodafone MVNO (mobile virtual network operator) it shares Vodafone's 5G coverage. That means 5G is available in a large number of towns and cities, with more places regularly getting it.
Towns and cities with 5G coverage on Asda Mobile include (but are not limited to): London, Aberdeen, Birmingham, Cardiff, Edinburgh, Glasgow, Leeds, Liverpool, Manchester, Newcastle upon Tyne, Portsmouth, Reading, Sheffield, Southampton, Swansea, York, and many other places.
For in-depth details of where you can get Asda Mobile 5G, head to our Asda Mobile 5G coverage page.
Asda Mobile 5G speeds
Asda Mobile's 5G speeds haven't been extensively tested, but they're likely to be similar to Vodafone's, and on that network you can expect typical speeds in the region of 100-250Mbps going by various independent tests. Remember though that Asda's speeds on unlimited data plans are capped at a maximum of 150Mbps.
4G meanwhile comes in at around 20-30Mbps on average, so 5G is a whole lot faster.
Asda Mobile 5G latency
It's likely that Asda Mobile's latency will also be similar to Vodafone's, which could mean a median 5G latency of 29 milliseconds (ms) according to a 2021 report from Ookla.
That's a little lower than typical 4G latency, and that's a good thing, because the lower the latency the faster a network feels.
Added extras
Asda Mobile doesn't have much in the way of extras because it's focused on low prices, good value, and short-term plans. However, there are a few additional services such as inclusive roaming, which we've detailed below.
Data roaming
Asda Mobile allows you to roam at no extra cost in 37 European destinations. That means you can use your allowances as if you were in the UK, though there's a 5GB monthly data cap when roaming.
5G roaming is also available in parts of Germany, Italy, Spain, and Ireland, which isn't something many networks offer yet, so that's a big perk.
Tethering
Asda Mobile allows you to tether with no limits other than your standard data allowance. That means you can use your phone's data to get tablets, laptops, and other devices online, much like a mobile broadband device.
4G Calling and Wi-Fi Calling
You can use both 4G Calling and Wi-Fi Calling on Asda Mobile, which aren't things all networks offer.
These allow you to make and receive calls and send and receive texts over Wi-Fi and 4G, so you can stay in touch in more places.
How can I keep my number when switching?
Transferring your number to Asda Mobile is easy. All you need is your PAC (Porting Authorisation Code), which you can get by texting the word 'PAC' to 65075 from the number you want to keep. This text is free of charge.
Once you've got your PAC and activated your new Asda Mobile SIM card, you can go into your online Asda account to transfer your number, or call 2732.
Which size SIM will I get?
Asda Mobile will send you a multi-SIM which can be used in any device, as it includes all three possible SIM card sizes – specifically nano, micro, and standard. You just need to pop out the correct size for your phone, which in most cases will be the nano one (the smallest of the three).