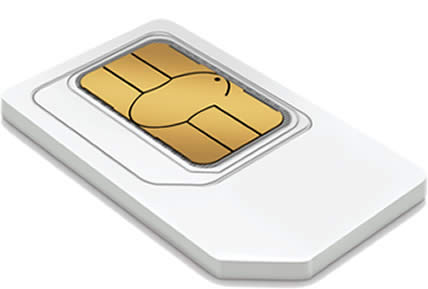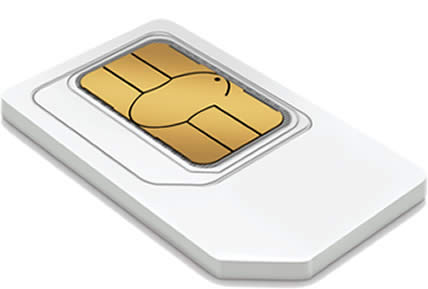 SMARTY SIM Only Plans
Monthly discount for unused data on select plans
No credit checks, No contracts, No exit fees
No hidden charges if you need more data
Great value unlimited data plan
Uses Three's network
Overview
SMARTY is the UK's newest mobile virtual network operators (MVNOs). It uses Three's infrastructure, but stands out from every rival by buying back any data you don't use each month, so you only pay for the data that you do use.
Sounds good, right? And it is. SMARTY's approach is fair and simple, but it's also different to what we've seen before. Its main selling points are:
SMARTY Discount Scheme
So how are the discounted costs calculated? That's simple. £5 of the monthly cost of your plan is to cover unlimited calls and texts, as well as the cost of running the network, while each gigabyte of data costs an additional £1.25. That means all plans (except the unlimited data one) are costed in the same way and are equally good value.
| Plan Type | Base Network Costs | Cost per GB | Total Cost |
| --- | --- | --- | --- |
| Small 2GB | £5 | £1.25 x 2 = £2.50 | £7.50 |
| Medium 4GB | £5 | £1.25 x 4 = £5.00 | £10.00 |
| Large 8GB | £5 | £1.25 x 8 = £10.00 | £15.00 |
And it's a simple sum. Take the Small plan for example. 2GB of data costs you £2.50 (£1.25 x 2), added to the £5 base cost to get £7.50. On the Large plan you're paying £1.25 x 8, to get £10, plus the £5 base cost to reach £15.
That £1.25 per gigabyte that you pay is important, because SMARTY will also pay you back for any unused data at the same rate.
The discount is applied to your next monthly bill, so if for example you're on the Large £15 plan but only use 4GB of data one month, you'll get a £5 discount the next month (4 x £1.25), meaning you'll only pay £10. In other words, it's a completely fair and transparent system and if your data use varies from month to month you'll never feel like you're paying for what you're not using. For more examples, see the table below:
| Plan Type | Data Used Up | Data Remaining | Discount Next Month |
| --- | --- | --- | --- |
| Small (2GB, £7.50) | 1GB | 1GB | £1.25 |
| Medium (4GB, £10) | 4GB | 0GB | £0.00 |
| Large (8GB, £15) | 2GB | 6GB | £7.50 |
Note also that you don't need to leave a full gigabyte to get a discount, unused megabytes can also be refunded, with 8MB amounting to 1p.
Other Benefits of SMARTY
SMARTY is also one of the rare networks that offers an unlimited data plan, and it's competitively priced at £25 per month. This plan of course is exempt from the data discount scheme.
SMARTY only offers 30-day plans, so there's no real contract and you have the flexibility to change your plan whenever you want, or even to cancel.
However, you might not feel any need to adjust your plan, given that SMARTY buys back any unused data, as explained above. That means even if you're on a Large plan you won't be paying for your data if you're not using it.
And if you need more data? You can buy data add-ons in 1GB, 2GB and 4GB increments and these also each cost £1.25 per gigabyte, so they're priced exactly the same as your standard allowances.
SMARTY also doesn't carry out credit checks, and as it uses Three you can be confident that you'll get coverage wherever Three does, which currently means 98.3% of the UK population will get 3G coverage and over 99.8% will get 4G.
And speaking of 4G, like most mobile networks that comes as standard. You can also use as much of your SMARTY data as you want towards tethering.
SMARTY also now offers roaming, which it didn't at launch. You can roam across the EU at no extra cost or in other places for an additional charge.