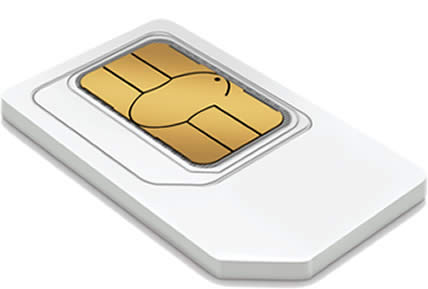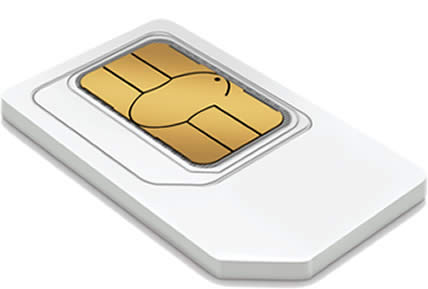 SMARTY SIM Only Plans
Monthly discount for unused data on select plans
No credit checks, No contracts, No exit fees
No hidden charges if you need more data
Great value unlimited data plan
Uses Three's network
Overview
Why choose Smarty 5G SIM Only?
Smarty is a great choice for 5G SIM Only as it keeps its plans as simple, flexible, and fair as possible.
Each plan only lasts 30 days, so you're not tied into a contract, and 5G comes as standard, so you won't pay any extra for it. In fact, Smarty's SIM Only plans are competitively priced, often undercutting many rival networks.
Smarty won't credit check you either, and because its plans are only 30 days long, you won't be forced into annual price rises as you are on some networks.
Smarty 5G unlimited data
Smarty offers a 5G SIM Only plan with unlimited data, and it's cheaper than equivalent plans on many other networks. It's also truly unlimited – so there aren't any hidden restrictions in the UK, and nor are there any speed caps. There is a 12GB monthly cap when roaming, but most other networks also have roaming caps.
Smarty 5G coverage
Smarty uses Three's spectrum and infrastructure, so it offers 5G in all the same places. Key locations with 5G on Smarty include:
London, Aberdeen, Birmingham, Brighton, Cardiff, Edinburgh, Glasgow, Leeds, Liverpool, Manchester, Newcastle upon Tyne, Nottingham, Oxford, Portsmouth, Reading, Sheffield, Southampton, Swansea, York, and many additional places.
Smarty's 5G coverage is rapidly improving too. For full details of its 5G network, check out our Smarty 5G coverage page.
Smarty 5G speeds
There's not much data on Smarty's 5G speeds, but since it uses Three's network (and is run by Three) it's likely to offer similar 5G speeds to Three, and we do have data on those.
According to 2021 tests from Ookla/Speedtest, Three has a median 5G download speed of 231Mbps, while a RootMetrics test recorded a 478.1Mbps top speed. Those are impressive results, and things may well have improved since those tests.
Smarty 5G latency
As with speeds, we don't know much about Smarty's 5G latency, but Three's is likely to be similar, and according to RootMetrics Three's latency could be around 17ms (milliseconds), which is incredibly fast, and will help make the network feel faster.
Added extras
As Smarty keeps things simple and affordable it doesn't offer many extras, but it does have data discount plans, which refund you for any unused data.
These pay you back the same amount as the data cost you in the first place, so you truly only pay for what you use. However, the max data limit on a data discount plan at the time of writing is 3GB, so if you're a heavier data user then you'll want to stick to Smarty's conventional plans – which are still excellent value.
Data roaming
Smarty lets you roam across the EU at not extra cost, up to a fair use limit of 12GB per month. The network offers inclusive roaming in 34 European destinations, so most of Europe is covered.
Tethering
Smarty offers unrestricted tethering in the UK, so if you pick a plan with unlimited data then there's no limit to how much you can use for tethering – or to how many devices you can tether to.
4G Calling and Wi-Fi Calling
Smarty offers both 4G Calling (also known as VoLTE or Voice over LTE) and Wi-Fi Calling. This combo of technologies mean you can talk and text over 4G and Wi-Fi, as well as over 3G, and it's handled seamlessly by your normal dialler and SMS apps. The upshot is that you can stay in touch in more places than on networks that don't support these.
How can I keep my number when switching?
To keep your number when switching to Smarty, just text the word 'PAC' to 65075 along with your date of birth (formatted DDMMYY) from the number that you want to keep, and you'll be sent a code in return.
Then activate your Smarty SIM card if you haven't already, and head to Menu > Your phone number > Enter my PAC or STAC code on your Smarty account. Then just enter the code you were sent.
Which size SIM will I get?
Smarty like most networks will send you a SIM card that contains all three possible sizes (standard, micro and nano), so you can just pop out the size you need. In most cases though this will be a nano SIM, which is the smallest size.