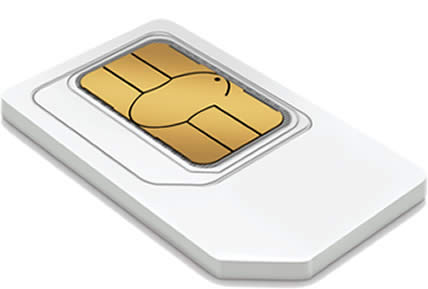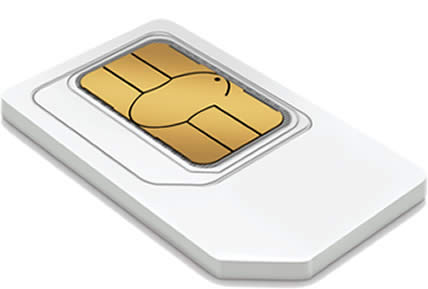 Lebara 5G SIM Only Deals
Compare Labara 5G SIM only deals
Huge choice of great value plans
Great value 1 month plans
Overview
Why choose Lebara SIM Only?
Lebara Mobile offers 5G as standard on all of its SIM Only plans, so there are a wide range of options to choose from. Plus, it uses Vodafone's 5G network, and that has widespread (and rapidly growing) 5G coverage.
All of Lebara Mobile's 5G SIM Only plans last just 30 days too, so there's no commitment, and they're competitively priced and great value. Plus, Lebara is great for roaming and international calls, which we'll explain in more detail below, and you can get unlimited data.
Beyond the benefits of Lebara specifically, 5G SIM Only is a good option for anyone who wants an affordable plan, as you're not also paying for a phone – though you will still need a 5G phone to take full advantage of it.
Lebara 5G coverage
Lebara offers 5G in all the same places as Vodafone, and that's good news, as Vodafone's 5G network is already widely available. That also means that as Vodafone's 5G network grows (which it's doing rapidly), Lebara's will too.
So even if you don't have 5G from Lebara Mobile where you are now, there's a good chance you will before too long.
Lebara 5G speeds
Lebara hasn't said exactly how fast its 5G service is, but it's likely to be in line with Vodafone's, and that network claims you can expect average 5G download speeds of around 150-200Mbps, and independent tests line up with that. Peak 5G speeds meanwhile could reach or even exceed 1Gbps.
That's all enormously fast, with 4G by comparison averaging between around 20Mbps and 40Mbps on the UK's networks, and topping out at 300Mbps.
Added extras
The main extra you get on Lebara plans is international minutes, allowing you to call 41 countries at no extra cost. These countries include Australia, Canada, France, Spain, the US, China, Germany, Italy, India, Poland, Greece, Ireland, New Zealand, Thailand, and many others.
That makes Lebara great for anyone with friends or family abroad, especially as some plans even give you unlimited international minutes.
Data roaming
Lebara Mobile lets all SIM Only customers roam across the EU at no extra cost, but it goes beyond that by also offering free roaming in India.
This isn't something that you'll find on most networks, so it's a great perk for anyone who ever visits India.
Tethering
Lebara allows you to use your data for tethering, so you can get other gadgets like laptops and tablets online using your smartphone's data allowance.
FAQs
How can I keep my number when switching?
Keeping your number is easy. First, just sign up for the Lebara SIM Only plan that you want. Then, once your temporary number arrives, text 'PAC' to 65075 from the number you want to keep, and you'll receive your PAC code in response.
Armed with both your temporary number and your PAC code, you can now fill in Lebara's number transfer form, and have your old number transferred to your new Lebara SIM card on the date you choose.
Which size SIM will I get?
With Lebara you get a trio SIM, which is designed to fit all possible SIM card slot sizes, you just need to pop out the appropriate size.
What happens if I'm not in a 5G coverage area?
If you're not in a 5G coverage area then you'll still have access to 4G, 3G or 2G coverage (depending on what is available). As Lebara uses Vodafone's infrastructure, there will almost always be coverage of some kind.
Will a 5G SIM card work in a 4G phone?
Absolutely, but you'll only be able to enjoy 4G speeds – for 5G speeds you need both a 5G SIM card and a 5G phone.