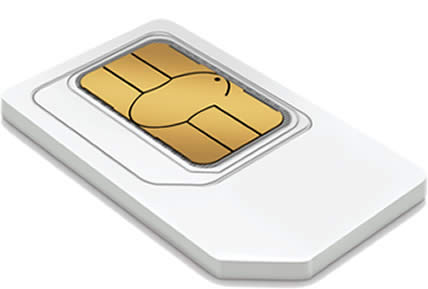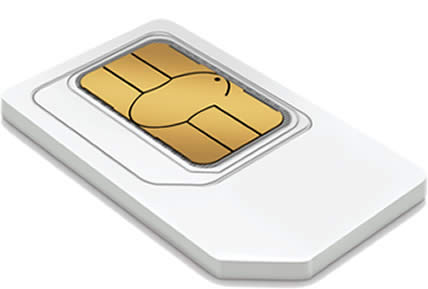 iD SIM Only Deals
Save on a contract SIM Only deal on iD Mobile network
Huge choice of great value plans
Choose from a 24-month, 12-month or 1-month rolling contract
Overview
Why choose iD Mobile 5G SIM Only?
iD Mobile offers a range of 5G SIM-only deals that are just 1 month long. Given that most smartphone contracts are 24 months this gives you extra flexibility. But you can also choose a 12-month or 24-month plan for a lower monthly price if you prefer.
iD Mobile also has widespread and rapidly growing 5G coverage, as well as comprehensive 3G coverage and extremely strong 4G coverage, using Three's infrastructure to bring a 4G signal far and wide across the UK, with 99.8% of the UK's outdoor population covered in all.
iD Mobile also offers 5G at no extra cost, competitively priced plans, inclusive roaming, and data rollover, so you get way more than just your allowances here.
iD Mobile 5G unlimited data
iD Mobile offers unlimited data plans on SIM Only, and you can get unlimited data whether you pick a 1-month, a 12-month or a 24-month plan. 5G also comes as standard, so you won't have to pay any extra for it.
There's no fair usage policy in the UK, so data use truly is unlimited, meaning you can download massive apps, play online games, stream 4K videos and more, as much as you want.
There is a variable fair usage limit when roaming abroad, but just about every UK network has roaming limits.
iD Mobile 5G coverage
iD Mobile offers 5G in all the same places as Three, which is handy, as that network has 5G coverage in hundreds of UK towns and cities, along with a large number of villages and other rural locations. Some of the key places you can get iD Mobile's 5G service in include:
London, Aberdeen, Birmingham, Brighton, Cardiff, Edinburgh, Glasgow, Leeds, Liverpool, Manchester, Newcastle upon Tyne, Nottingham, Oxford, Portsmouth, Reading, Sheffield, Southampton, Swansea, York, and a huge selection of other areas.
As Three's 5G coverage improves, iD Mobile's will too, and in fact it's rapidly improving, with Three planning to bring 5G to numerous additional cities and towns soon. For full coverage details, check out our iD Mobile 5G coverage page.
iD Mobile 5G speeds
We don't have much information on iD Mobile's 5G speeds, but they're likely to be very similar to Three's, since the two networks use the same infrastructure and spectrum.
Three then, was found by Ookla in the first half of 2022 to have a median 5G download speed of 292.57Mbps, making it the UK's fastest 5G network. We've seen similarly impressive results from Opensignal in September 2022, which recorded an average 5G download speed of 228.4Mbps, putting it way ahead of rivals.
iD Mobile 5G latency
As with speeds we don't have much data on iD Mobile's 5G latency, but Three's could be as low as 17ms according to a RootMetrics report, which is around half what it is on 4G.
Lower is better for latency, and a low latency can make a network feel a lot faster and smoother.
Added extras
iD Mobile's main extra is data rollover, allowing you to carry any unused data over from one month to the next, so you have a second chance to use it. Few networks offer this. iD Mobile's SIM Only plans also include Bill Capping, so you'll never end up spending more than you intend.
Plus, at the time of writing, iD Mobile's plans come with up to three months free Apple TV, Apple Music, Apple Arcade, and Apple News+.
Data roaming
iD Mobile lets you roam at no extra cost in 50 destinations, covering most of Europe and even a few countries outside Europe, such as Kazakhstan.
The full list of inclusive roaming locations includes Austria, Azerbaijan, Azores, Belarus, Belgium, Bulgaria, Canary Islands, Croatia, Cyprus, Czech Republic, Denmark, Estonia, Finland, France, French Guiana, Germany, Gibraltar, Greece, Guadeloupe, Guernsey, Hungary, Iceland, Ireland, Isle of Man, Italy, Jersey, Kazakhstan, Latvia, Liechtenstein, Lithuania, Luxembourg, Macedonia, Madeira, Malta, Martinique, Monaco, Netherlands, Norway, Poland, Portugal, Romania, Réunion, Saint Barthélemy, Saint-Martin, San Marino, Slovakia, Slovenia, Spain, Sweden, and Vatican City.
Note however that there is a fair usage limit when roaming, which varies based on the price of your plan.
Tethering
Tethering is allowed on iD Mobile, so you can use your data to get other devices online. There aren't any fair use limits when doing this either, so you can tether as many devices as you want, and – if you have an unlimited data plan – you can use as much data as you want for tethering.
4G Calling and Wi-Fi Calling
iD Mobile offers both 4G Calling and Wi-Fi Calling, meaning that you can make and receive calls, and send and receive texts, over Wi-Fi and 4G, as well as over 3G. This ensures you can stay in touch in more places, and the experience is seamless, working over your usual dialler and SMS app, just like it does with standard calls and texts.
How can I keep my number when switching?
Keeping your number is simple. First, you'll need to get your PAC code off your current network. You can get this by texting the word 'PAC' to 65075, using the number that you want to keep, or simply call up your old network and ask for it.
Then, making sure you also know your temporary iD Mobile number and the number you want to keep, fill in the number transfer form on iD Mobile's site.
Which size SIM will I get?
iD Mobile will send you a one-size-fits-all SIM card. This can be used as a standard SIM or snapped down to micro SIM or nano SIM sizes.