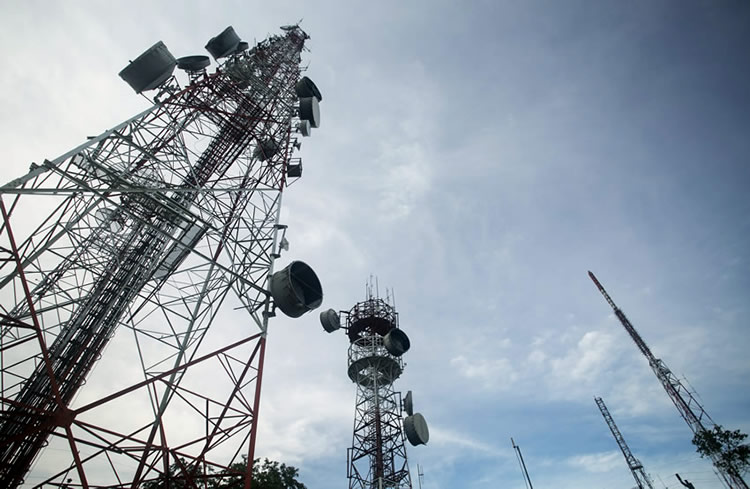 2020 is the big year for 5G. That's when we're largely expecting commercial roll outs of the technology to properly get underway, but just as we're seeing with 4G it could be years before there's comprehensive coverage in the UK.
So where will 5G rollouts start in the UK? When can you expect to see it your area? And which networks will be leading the charge? This page aims to answer all of those questions using the latest available information, combined with some educated guesses. Here's what we expect to see.
5G NETWORKS
EE made the biggest and fastest push for 4G networks and there's reason to believe it will do the same for 5G. In fact, it's already teamed with the likes of the 5G Innovation Centre to work on researching and developing associated technologies.
For these reasons, combined with the large amount of resources EE has, especially now that it's owned by BT (which itself has teamed with Nokia to collaborate on 5G research), we'd expect EE will be the first UK network out of the gates with 5G.
But rivals aren't likely to be far behind. Vodafone could well be second (or maybe even first), as Vodafone too is already working on 5G, having partnered with Huawei, Nokia and more to prepare its network for a transition to 5G and to carry out field tests.
Vodafone, along with O2, was second to launch 4G, so this again would be in line with that. Vodafone could even deliver some of 5G's promises (such as improvements to the Internet of Things) as soon as 2017, by using narrowband technology in its existing network to improve indoor coverage and support a high number of low-power devices within close proximity. The first live network tests of this have already been completed.
Despite being joint second to launch 4G, O2 could end up trailing further behind this time, as along with Three (which was last to join the 4G race) it's shown less signs of preparing for a 5G launch, though of course it's clearly going to be something it will be planning on doing eventually.
One promising sign is that O2 and Three's parent companies, along with EE and Vodafone, have signed the 5G Manifesto, which includes a roadmap for trials and a goal to have 5G services in at least one major UK city by 2020.
That doesn't necessarily mean that all four networks will, but it's a target they're likely working towards. An action plan for 5G in the EU has also been laid out, calling for 5G speeds in schools, universities, transport hubs, hospitals, households, urban areas, major roads and railways by 2025. Although this is unlikely to be enforced – especially as the UK will be leaving the EU - it's a goal the UK networks may well be aiming for.
We may have a better idea of how heavily each network is investing in 5G after the initial 5G spectrum auction is held, when we see how much they each come away with.
Preparing for launch
It's not just the mobile networks that are gearing up for a 5G roll-out, the UK government is preparing for it too.
One of the key considerations is the actual layout of 5G infrastructure, which is why the Department for Culture, Media and Sport has commissioned Ordnance Survey to fully map out Bournemouth and make a 3D digital version of it.
The model will include everything, right down to lamp posts, predicted weather conditions and planned building works, and will be used to allow mobile networks to construct a virtual 5G network, so they can see where infrastructure would best be placed, without building it for real.
And Bournemouth is just the beginning. Ultimately a wider 3D mapping process is likely to encompass the entire UK.
Why is all this necessary? Because 5G networks require far more infrastructure than 4G ones. Where 4G can have cells positioned miles apart, 5G is set to use shorter-range signals, which means it will need small cells positioned within a few hundred metres of each other.
5G will also be more affected by obstructions and environmental conditions, so it's vital that networks get the positioning of the infrastructure right.
It's important that the government and networks get 5G right, and while the early signs are promising – in that they're already working on it – there's also cause for concern, as arguably the 4G rollout was not handled well.
In fact, a recent report concluded that the UK was ranked just 54th in the world for 4G coverage, so work on 5G needs to begin now to avoid a repeat of that.
The good news is that report was commissioned by the UK government, precisely because it wants to get a head start on 5G. The government plans to deliver a 5G strategy in 2017, and, through Ofcom, has already pledged to free up more spectrum for 5G over the next few years.
5G LAUNCH
5G is largely expected to arrive in the UK in late 2020 and of course London will be among the very first places to get it, with EE, or possibly Vodafone, likely to be the first operator to have a live 5G network.
But London might not be alone in the initial roll out. EE for example launched 4G in Bristol, Birmingham, Cardiff, Edinburgh, Glasgow, Leeds, Liverpool, Manchester, Sheffield and Southampton at the same time.
O2 for its part launched 4G in Leeds and Bradford from day one of its 4G roll out, with Birmingham, Newcastle, Liverpool, Glasgow, Nottingham, Sheffield, Leicester, Coventry, Manchester and Edinburgh getting upgraded within the first few months.
Vodafone only launched 4G in London on day one, but it quickly followed in the same set of cities – and there's a reason for that, as O2 and Vodafone have a network sharing agreement, which should apply for 5G as well, so where one network brings 5G the other is likely to quickly follow.
Brighton could also be one of the first locations to get 5G, as it's submitted a bid to be the first 5G pilot region, while Bristol University has its own closed 5G network, so it's likely the city will push to be among the first locations with publicly available 5G.
Other major cities, such as Portsmouth and Swansea, are likely to follow within a few months after that and just about everywhere in the UK that you would think of as a large city will probably have 5G by the end of 2021.
However, there may not be a huge amount of 5G uptake from consumers in the early years, according to research from Ovum. Much like 4G, it could take a while to convince consumers of the benefits, while initially high-costs and limited coverage could put many off too.
But the future is bright for 5G, especially as there are far more use cases for it than 4G ever allowed, and within a few years after launch 5G should be widely available, as you'll see below.
5G COVERAGE AND EXPANSION
With major cities out of the way the networks will start bringing 5G to smaller cities and large towns, such as Reading, Guildford and Bath – though they'll continue to strengthen their coverage in places which already have a live 5G network too.
The networks are also sure to start pushing their 5G services to shopping centres, airports and the like once major population centres are covered.
Hopefully within a couple of years all four networks will be at over 60% 5G population coverage and based on the 4G rollout that doesn't seem an unlikely target.
During year 3 (2022-2023) you can expect to see smaller communities and more rural locations start to get 5G and that's when the rollout might appear to slow, with these sparsely populated and spread out areas taking longer to get up to speed.
90% coverage or more could take up to four years for the networks, assuming the rollout is fairly smooth, but in the meantime we're likely to see them further boosting speeds (as was done with the likes of LTE-A for 4G) and rolling out additional services to use with 5G, which could include anything from holographic video to smart cities.
However, these estimates are largely based on 4G rollout, but things could be different for 5G. The infrastructure is different – using a large number of small cells rather than a small number of large ones, and as noted above the use cases are different too, especially as the cloud is likely to become more important to mobile, with a large number of connected IoT devices constantly in communication.
Exactly what effect this will have on the rollout remains to be seen, but as you've seen above the networks and government appear to be planning and preparing well, and with 5G networks likely to be designed with flexibility in mind, they should hopefully be able to scale and adapt more easily than 4G.