Choose Vodafone GigaCube 5G Version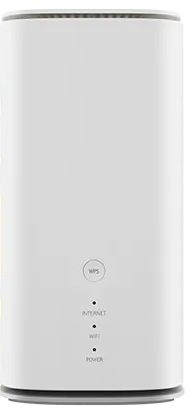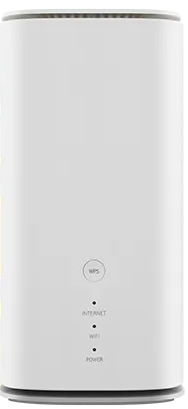 Vodafone GigaCube 5G
Get up to 64 devices online at once
Superfast and super simple to set up
Available on both short and long-term plans
Overview

Specifications

Specs
Overview
Why choose the Vodafone GigaCube?
The Vodafone GigaCube is Vodafone's 5G home broadband solution, and it's a great one, capable of getting up to 64 devices connected to the internet at the same time.
That means that even if your home has numerous computers, phones, smart TVs and other connected devices, the Vodafone GigaCube should have no problem handling them all.
The Vodafone GigaCube is also quick and easy to set up, so you don't need to call out an engineer – it's basically just plug and play.
Of course, it's very fast too (just as long as you have 5G coverage), with Vodafone claiming you can get speeds of up to 1Gbps, and with external antenna ports you can always get a signal boost if you need to.
Plus, at 115 x 204mm it's reasonably compact, while its plain white design will blend into almost any home.
Being on Vodafone, you can also take advantage of the network's growing 5G coverage. It's expanding rapidly, so if you don't have any Vodafone 5G where you are now, you likely will do soon. As the second UK network to launch 5G, and a company that offers 5G for home broadband, 5G smartphones and 5G SIM Only, it's also clear that Vodafone is serious about supporting the speedy tech.
Plus, Vodafone offers the GigaCube on both 30-day and 18-month plans, so you can choose the duration that's right for you. Those short-term plans mean Vodafone's 5G home broadband is far more viable as a short-term option than most fixed line broadband plans, as well as working well long-term, and with up to unlimited data on Vodafone you never need run out.
Why choose 5G home broadband?
For one thing, you don't need a landline with 5G home broadband, so your costs can potentially be a lot lower.
Speeds can also work out in 5G's favour – though that will partially depend on what speed fixed line broadband is available to you. But if you're in a place that's not served by fast fibre and you do have 5G coverage, then 5G home broadband could provide a massive boost. Even if you can get fast fibre, 5G broadband could potentially compete.
Specifications
Dimensions: 215 x 107 x 99 mm
SIM Type: Nano SIM
Max data standard: 5G