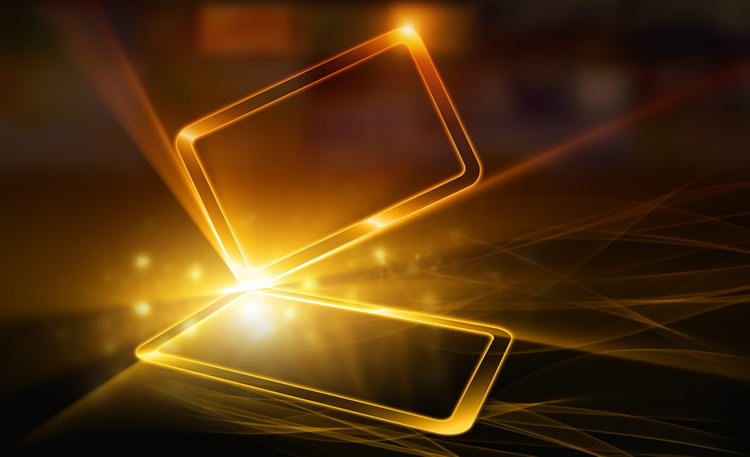 The mobile world is abuzz with talk about the increased speed and functionality that 5G will bring, but it's also going to change the way we use our phones and potentially even the design of them.
Early 5G phone prototypes aren't much to look at and some of them are anything but mobile, but by the time 5G gets a consumer launch (likely at around 2020) the tech will be baked right into compact handsets that are far smarter and more futuristic than any we have today.
From VR and AR to insane specs, cloud computing and new form factors smartphones could undergo a huge change. Here are some of the main possible changes you can look forward to, along with information on the current progress towards 5G phones.
When can we expect to see 5G phones?
Commercial 5G networks are likely to start widely launching in late 2019 or 2020, so it's around then that 5G handsets will probably really start becoming available.
However, if you just can't wait that long, you might not have to, as Strategy Analytics predicts that trial handsets are likely to launch in 2018, though you'll still need a 5G-ready mobile network to make full use of them, and they're likely to have issues, including short battery life, unstable connectivity, and no handover to 4G networks.
They will also probably be very expensive, so waiting for the next crop and wider availability around 2020 wouldn't be such a bad idea. Even then, many of the 5G phones are likely to be limited to South Korea and Japan, with 2021 expected to be the big year for 5G handset launches in the UK.
That said, some big-name handsets may come with 5G capabilities in the west in 2019. Examples include the OnePlus 7, as OnePlus has revealed that it plans to launch a 5G phone next year, so the OnePlus 7 would be an obvious candidate.
Huawei meanwhile has revealed that its first 5G phone will land in the second half of 2019, making the Huawei Mate 30 or Huawei Mate 30 Pro a likely option.
And Apple could also launch a 5G iPhone in 2019. Not only are there rumors of one, but Apple is also known to be testing 5G technology.
Perhaps most promisingly, Qualcomm has created a 5G modem for phones that it plans to stick in handsets from 2019. As Qualcomm's modems are used in many handsets that could mean a large number of high-end phones will support 5G next year, and it's a modem that supports speeds of up to 5Gbps, which is a serious increase, though in trials it's not quite reached those speeds yet.
Qualcomm and Vivo have also jointly developed 5G smartphone antenna technology, which will be needed alongside a 5G modem in 5G phones. So claims that the first 5G phones could arrive in 2019 doesn't seem unrealistic.
Before any of that though, we should see the first 5G phone certification in late 2018 – which is something else that's needed before any 5G phones can launch.
Again though, you'll need a 5G network to make full use of these things, and in the UK at any rate we don't expect to start seeing 5G networks until at least late 2019.
Still, 5G uptake could move fast, as Strategy Analytics predicts that by 2022 tens of millions of 5G handsets will have been sold across the globe, and that by 2025 more than 300 million 5G handsets will have been sold.
What exciting new features will they bring?
Augmented reality

One of the big likely uses for 5G is augmented reality – essentially adding a virtual layer over the real world.
There are already examples of this now on smartphones, with apps using the camera lens to overlay information on your view of the world around you, but with 5G it could really take off, as the speed and consistency of 5G data could allow augmented reality views to become more detailed and seamless, wherever you are.
Already we're seeing a push into a more augmented world through the likes of Google's 'Tango', which adds extra cameras and sensors to phones so they have more awareness of the space they're in. This made its first outing on the Lenovo Phab 2 Pro, which can properly map rooms and overlay them with graphics, information and directions.
This could for example allow you to virtually remodel your living room through the eyes of your phone, automatically getting precise measurements and snapping furniture into place, so you can see how things would look before buying them.
Similarly, it could allow for detailed AR games, but in both cases a speedy internet connection and low latency will help a lot, so that AR content can be overlaid quickly and in great detail.
Project Tango has since been abandoned, but only because Google has managed to build similar functionality into conventional handsets such as the Pixel 2, using what it calls 'ARCore'.
Apple has also made greater pushes into AR, with its ARKit developer tools, designed to help developers build better AR experiences.
And there are already hints of the type of AR smartphones we might see in the future. For example, Apple has patented a device with a transparent screen like a window, which you look straight through with augmented reality content mixing into reality.
Apple's CEO, Tim Cook, is seemingly a big supporter of AR too, even more so than VR (discussed below). In an interview with Good Morning America, Cook said: "My own view is that augmented reality is the larger of the two, probably by far, because this gives the capability for both of us to sit and be very present talking to each other, but also have other things visually for both of us to see."
With the speed of 5G your future smartphone could also potentially be used to power other augmented reality displays. For example, your car windscreen could get an AR overlay, showing navigation details, all using data from your phone.
Virtual reality
Of course now that virtual reality is taking off AR almost feels like old news, but VR too will benefit from 5G and future phones will likely be built with VR in mind.
Already a number of companies have built VR headsets which you can attach your phone to, such as Samsung's Gear VR and Google's Daydream View, and this is likely to become far more mainstream in the near future, especially now that Google is heavily investing in VR for Android. With the power of 5G you'd be able to stream VR content and play online VR games wherever you are.
Massive resolutions
One thing VR needs to work well is a high-resolution screen, with even the QHD (1440 x 2560) displays on modern flagships not quite getting the job done to optimal levels. So expect phones in the next few years to sport 4K (3840 x 2160) or even 8K (7680 x 4320) screens.
Not only will that help ensure VR content looks true to life, but it will allow you to stream and download insanely high-quality video content on your phone. Of course, over 4G and even many current Wi-Fi connections that would be very slow going, but 5G promises the speeds necessary to make it a seamless experience.
3D video calls
One thing 5G should be able to enable – and which Oppo has already tested – is 3D video calls, where the caller's perspective can change based on their position and angle.
In other words, it could bring you one step closer to an actual in-person conversation with the person on the other end of the line, making it a lot more immersive.
Holographic video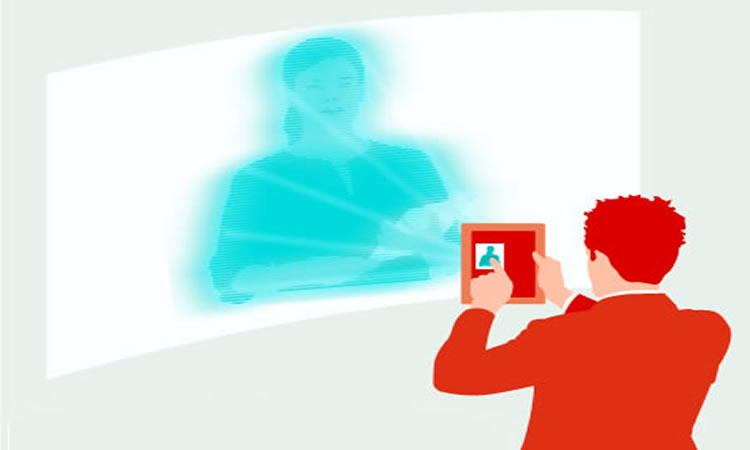 Going beyond high-resolution and 3D, we could also start seeing holographic content, with phones projecting images out of the screen. There are already a few phones with built-in projectors, so this could almost be seen as the next step after that.
But as with so many other things, holographic files are likely to be enormous in size, so to do them justice a 5G connection will be required.
Enormous power
5G might offer the speed to drive all these applications, but smartphones will still need huge amounts of power on the hardware side to keep up with them.
Handsets are getting more powerful all the time, but by 2020 don't be surprised if your phone is as powerful as your current desktop computer.
Already phones with 8GB of RAM are available, so we could easily be at 16GB by then, coupled with enormously powerful processors.
Cloud computing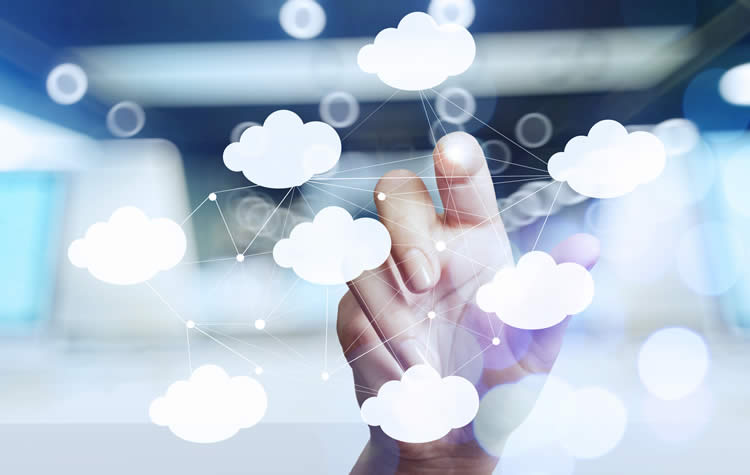 But while smartphones are likely to start feeling more like super computers the cloud is also likely to become a much bigger part of our lives.
Given the size of holographic, VR and 8K content much of it will likely be streamed over 5G rather than downloaded, but with the speed of 5G cloud use on our phones could go beyond just content storage and also be used to power apps and games, with the data essentially being run and processed on remote servers, then simply streamed to our phones over 5G.
In theory, that could further level out performance between low and high-end handsets, since even cheap phones could offload computing tasks to remote devices, just as long as they can get a 5G connection.
New form factors
With all these changes to the functionality of phones their forms are likely to change too. We highlighted the possibility of transparent screens above and of Google Tango handsets with extra cameras and sensors, but the sky really is the limit.
If cloud computing becomes key to them then the internal components could become minimal, aiding in the creation of super slim and even flexible and foldable devices. In fact, Samsung is already known to be preparing a foldable phone, possibly for launch as soon as 2019, but 5G could make such devices more mainstream.
If on the other hand future phones are packed full of power with super high-resolution screens they could become ever larger. It's anyone's guess right now, but smartphones are sure to change in a big way with the arrival of 5G.