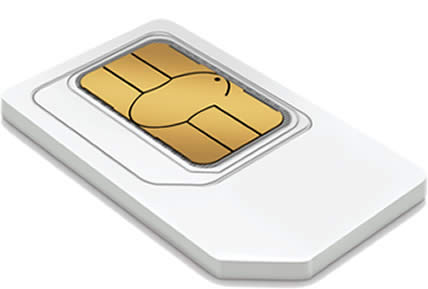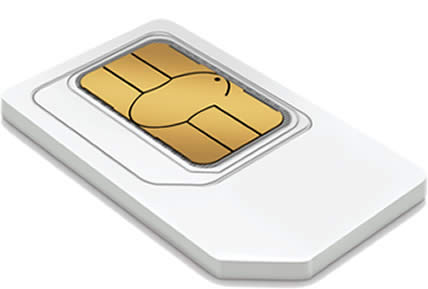 Three SIM Only deals. Compare our exclusive 3 deals below.
Compare Three SIM only deals
Huge choice of great value plans
Choose from an 18, 12 or 1 month rolling contract
Overview
Why choose Three SIM Only?
There is a wide range of reasons to choose a 5G SIM Only plan on Three. For one thing, all of its SIM Only plans are 5G-ready at no extra cost. That means you get tremendous value and there is a large range of plans to choose from, with different allowances and contract durations.
Both of those points are worth highlighting, as while Three offers unlimited data 5G-ready plans, it also offers a lot of other allowances, giving you more choice than many networks.
And when it comes to contract duration, you can choose between the extreme flexibility of a 30-day contract, or a cheaper but longer term 12 or 24-month contract. This aspect too gives you more choice than many networks, as well as ensuring that you don't have to be tied in for as long as you would be if you bought a handset on contract.
And speaking of which, 5G SIM Only is a lot cheaper than opting to get a handset as part of the contract, since all you're paying for is your allowances. You will want to make sure you have a 5G phone though one way or another, or you won't get 5G speeds.
Three also has more spectrum ideal for 5G use than rivals, which could allow it to offer a faster, more reliable experience.
Three unlimited data
As noted, you can get unlimited 5G data with a Three SIM Only plan. Do that and you'll never need to worry about using up your allowance, no matter how much downloading, uploading, and streaming you do. Given the speeds offered by 5G, unlimited data is a perfect companion for it.
Unlike some networks Three's unlimited data plans truly are unlimited as well – there are no fair usage limits or hidden caps in the UK. However, when roaming abroad you will be subject to a 12GB monthly limit.
Three 5G coverage
5G Coverage Checker
Find out which networks have launched 5G in your area, or when it is coming to your area.
Three offers 5G in hundreds of UK towns and cities, plus numerous villages, and other rural areas. Some of the key places you can get Three 5G in include:
London, Aberdeen, Birmingham, Brighton, Cardiff, Edinburgh, Glasgow, Leeds, Liverpool, Manchester, Newcastle upon Tyne, Nottingham, Oxford, Portsmouth, Reading, Sheffield, Southampton, Swansea, York, and many, many other locations.
The network also plans to roll out 5G to many additional towns and cities across the UK in the near future. For full details, check out our Three 5G coverage page.
Three 5G speeds
Three has claimed that it will be able to offer 5G speeds that are up to twice as fast as rival networks, due to having more 5G spectrum.
In practice it's probably not quite there yet, but its speeds are still extremely impressive, with independent tests suggesting its average speeds are somewhere in the region of 120-230Mbps.
For example, in UK-wide tests from the first half of 2021, Ookla/Speedtest found that Three had a median 5G download speed of 231Mbps, and it may well have improved since then.
One of the top recorded speeds we've seen for Three meanwhile came from a RootMetrics test, which recorded a 478.1Mbps speed.
Three 5G latency
Latency is a major factor in the perception of speed on a network, as this is a measurement of how long it takes for the network to respond to a request – so in other words the time from you going to a site or hitting download, and the page actually beginning to load or the download starting.
On Three, latency could be around 17 milliseconds (ms) according to a late 2020 RootMetrics report. That was a better result than any other network in this test, though a 2021 report from Ookla put Three's latency at 33ms, which is still impressive, but slightly slower than Vodafone or EE achieved in this test.
Added extras
Three gives its customers access to a number of extras. For example, all plans come with access to the Three+ app, which is packed full of exclusive discounts and offers from other brands.
Three also offers both Wi-Fi Calling and 4G Calling, so you can make and receive calls in more places and in higher quality, and you can tether – more on all of which below.
Data roaming
Three lets all new and upgrading customers roam in 71 global destinations at the time of writing, including most of Europe and a number of other places, such as the US, Australia, and New Zealand.
Roaming in these places isn't free, but you can use your allowances in included European destinations for just £2 per day, while those that are further afield will cost £5 per day.
The full list of included destinations is: Aland Islands, Australia, Austria, Azores, Balearic Islands, Belgium, Brazil, Bulgaria, Canary Islands, Chile, Colombia, Costa Rica, Croatia, Cyprus, Czech Republic, Denmark, El Salvador, Estonia, Finland, France, French Guiana, Germany, Gibraltar, Greece, Guadeloupe, Guatemala, Guernsey, Hong Kong, Hungary, Iceland, Indonesia, Israel, Italy, Jersey, Latvia, Liechtenstein, Lithuania, Luxembourg, Macau, Madeira, Malta, Martinique, Mayotte, Netherlands, New Zealand, Nicaragua, Norway, Panama, Peru, Poland, Portugal, Puerto Rico, Romania, Réunion, Saint Barthélemy and Saint Martin, San Marino, Singapore, Slovakia, Slovenia, Spain, Sri Lanka, Sweden, Switzerland, Uruguay, US Virgin Islands, USA, Vatican City and Vietnam.
Tethering
You can use as much of your data as you want for tethering, meaning you can get other devices like laptops and tablets online by broadcasting a Wi-Fi network from your phone. And if that network is powered by 5G then it should be very, very fast.
4G Calling and Wi-Fi Calling
You can use both 4G Calling and Wi-Fi Calling on Three at no extra cost. These are useful extra features that not all networks offer.
4G Calling allows you to make calls over 4G (rather than just 3G), and Wi-Fi Calling lets you do so over Wi-Fi. You can also receive calls and send and receive texts over these network types, and it's seamlessly handled through your usual calling and SMS apps.
So it essentially means that you have a useable signal in more places, so you'll always be able to reach people.
How can I keep my number when switching?
Once you've signed up for a new Three 5G SIM Only plan, just text the word 'PAC' and your date of birth (in the format DDMMYY) to 65075, from the number that you want to keep.
You'll then receive a reply with your PAC (Porting Authorisation Code). You can also get this by contacting your old network and asking for it.
Either way, once you have it you simply give it to Three, along with your new temporary Three number and the old number you want to keep, and Three will do the rest, generally transferring your number on the next working day.
This transfer process will also close down your account with your old network, so you won't need to manually do that.
Useful guide: Three PAC code: Joining Three and transferring your number.
Which size SIM will I get?
Three will supply a Trio SIM which supports SIM card slots of all sizes, you simply pop the right size out and put it in your phone. However, the vast majority of handsets now use the smallest size, known as a nano SIM, so that's what you'll probably need.