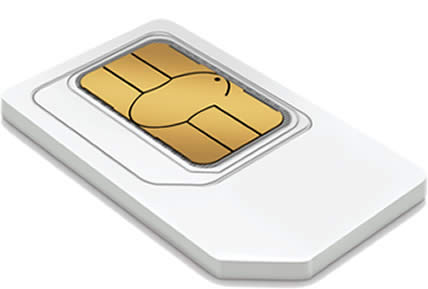 Tesco Mobile SIM Only Deals
Save on a contract SIM Only deal on Tesco Mobile network
Huge choice of great value plans
Choose from a 12 month or 1 month rolling contract
Find the best deal in 2019 quickly and easily
Triple SIM (Standard, Micro and Nano)


5GB Data
5000 Mins
5000 Texts
12 month contract
Triple SIM (Standard, Micro and Nano)


20GB Data
5000 Mins
5000 Texts
12 month contract
Triple SIM (Standard, Micro and Nano)


Unlimited Data
5000 Mins
5000 Texts
12 month contract
Overview
Why choose Tesco Mobile SIM-only?
Tesco Mobile uses O2's infrastructure, meaning where that network has 5G (as well as 4G, 3G and 2G) Tesco Mobile does too. And O2 for its part looks set to rapidly expand its 5G network, so Tesco Mobile 5G coverage should grow quickly.
Plus, Tesco Mobile's 5G SIM Only plans come with up to 100GB of data at the time of writing, so there's plenty to play with, but it also offers lower allowances which are very affordable.
So whether you want a high 5G data allowance or a cheap way to experience 5G, Tesco Mobile should have a 5G SIM Only plan to suit.
Tesco Mobile 5G coverage
Tesco Mobile offers 5G in a rapidly growing number of UK towns and cities (the same ones as O2), but for full, up to date details of which places have Tesco 5G, check out our Tesco Mobile 5G coverage page.
Tesco Mobile 5G speeds
Tesco Mobile hasn't said what its 5G speeds are like at the time of writing, but in general you can expect average download speeds of around 150-250Mbps on the UK's 5G networks, with top speeds potentially exceeding 1Gbps. 4G for comparison averages around 20-30Mbps, so 5G is enormously faster.
Added extras
Tesco Mobile is mostly focused on sheer value, meaning you don't get much extra, but nor do you pay as much for your allowances as on some other networks.
That said, you do get double the value of your Tesco Clubcard vouchers when you spend them on Tesco Mobile, and you can collect 1 Clubcard point for every £1 you spend with the network, so it pairs well with Tesco Clubcard. And Tesco Mobile has all the basic extras you'd expect, like tethering and free roaming in much of Europe.
Data roaming
Tesco Mobile lets you use your allowances of minutes, texts and data at no extra cost in 48 destinations, mostly those within the EU.
Tethering
You can use as much of your data allowance as you want for tethering, meaning you can use your smartphone and Tesco's network to connect other devices (such as tablets and laptops) to the internet. And with a 5G connection the speeds will be superfast too.
How can I keep my number when switching?
To keep your number, just text 'PAC' to 65075 from your current mobile phone to get your PAC code. This can then be given to Tesco Mobile either while placing your order or after you've already joined the network.
If doing the latter, just text PORT to 23424 from your temporary Tesco Mobile number, and follow the instructions. Once Tesco has your PAC and the number you want to keep, it will do the rest.
Which size SIM will I get?
Tesco Mobile's SIM cards include all three possible sizes, so they can fit any phone, you just pop out the size that you need, which in most cases will be the smallest (nano) one.