Choose Three 5G Broadband Version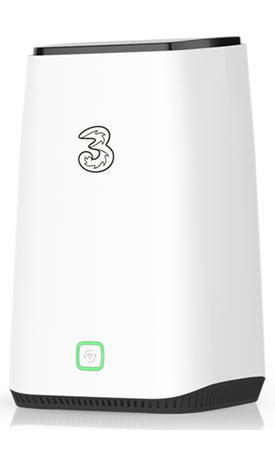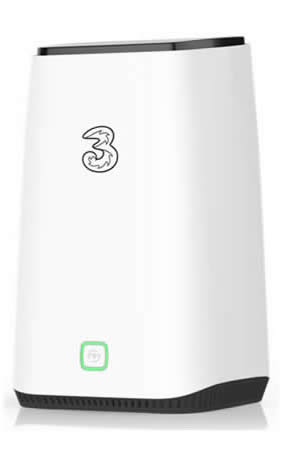 Three 5G Broadband
The Three 5G Hub is a super-charged 5G home broadband router, with remarkably high theoretical speeds and competitive tech and features.
Incredibly fast download and upload speeds
With support for 64 connections it's capable of getting all of your gadgets online
A dedicated app allows for smart, simple management
30-day money back guarantee
Overview

Specifications

Specs
Overview
The Three 5G Hub is one of the top 5G home broadband routers available, and it's the one you'll get sent if you sign up for Three's 5G home broadband.
It supports up to 64 simultaneous connections, so you can get a whole house-full of smart, web-connected gadgets online, including phones, TVs, computers, consoles, tablets, speakers and more. That's in line with rivals too, so it's a competitive spec.
The Three 5G Hub also supports download speeds of up to 4.7Gbps, which is in line with some rivals and ahead of others. Those are theoretical speeds though, as they're higher than any UK network is currently capable of – at the time of writing Three itself only offers speeds of up to 1Gbps with the 5G Hub, but it's possible that cap will increase as Three's network improves.
Even at 1Gbps though, this tops out at far higher speeds than most fibre broadband plans allow, with many of those offering under 100Mbps.
The Three 5G Hub also supports a companion app which helps with setting up, managing, and monitoring the device – not that you should need much help setting it up, as there's very little that needs doing beyond plugging it in and switching it on, so you won't need to get help from an engineer.
The Three 5G Hub also has Ethernet ports for wired connections, support for Wi-Fi 6, and a stylish, modern design, with a white finish and black accents.
Specifications
Dimensions (mm): 132.5 x 134 x 230
Modem: 5G
Colours: White
Ethernet ports: 2 Ethernet ports
Download speeds: Up to 4.7Gbps
Upload speeds: Up to 2.5Gbps
Wi-Fi specs: 802.11a/b/g/n/ac/ax (WiFi 6), dual-band, 4x4 MIMO
External Antenna: 4 x TS9 antenna extension ports
Power: Mains powered
Launch date: Out now