Choose Three 5G Hub Version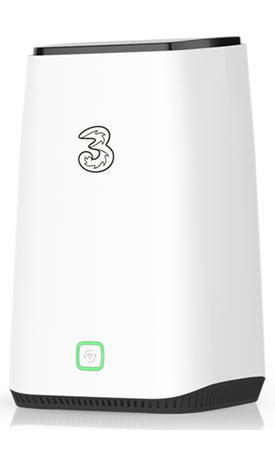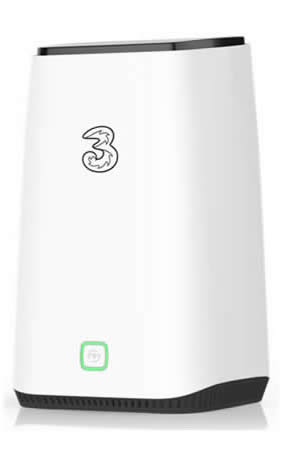 Three 5G Hub
The ZTE 5G Hub is a fast and powerful 5G home broadband router, so you can bring Three 5G to every device in your home.
Lightning-fast 5G speeds to every gadget in your home
No need for a landline or an engineer
Two Ethernet ports and two antenna sockets
Gets all your gadgets online at the same time

FREE

Unlimited Data
24 month contract

FREE

Unlimited Data
12 month contract

FREE

Unlimited Data
24 month contract
Overview

Specifications

Specs
Overview
The Three 5G Hub is Three's latest 5G home broadband router, and the only one currently available on the network.
This towering gadget has a lot going for it too, including theoretical top speeds of 3.8Gbps. On Three's network you'll be limited to a lower but still blazing-fast 1Gbps. But that means this device is future-proofed, so it will be able to make the most of any network upgrades, and 1Gbps is already far, far faster than most fibre broadband.
Average speeds are likely to be in the region of 100-200Mbps, depending on your location, but Three will provide you with an estimate during the checkout process. In any case, that too is incredibly fast compared to most conventional broadband.
The Three 5G Hub also has two Ethernet ports, so you can wire up two devices to it for an even better connection, and if you need a signal boost there are also two antenna ports.
The Three 5G Hub additionally supports Wi-Fi 6, and it can get up to 30 devices connected to the internet at once, which should be plenty for most homes. Plus, like other 5G home broadband devices there's no need for a landline with this, and no need for an engineer to install it. You just plug and play (or browse, stream and download).
Specifications
Dimensions (mm): 182 x 124 x 70
Modem: 5G
Colours: White
Ethernet ports: 2 Ethernet ports
Download speeds: Up to 3.8Gbps (or 1Gbps – the former is the hardware limit, the latter is Three's limit)
Upload speeds: Up to 542Mbps
Wi-Fi specs: Dual-band 802.11a/b/g/n/ac/ax (Wi-Fi 6) 4 x 4 MIMO
External Antenna: 2 x TS-9 antenna extension ports
Power: Mains powered
Launch date: Out now