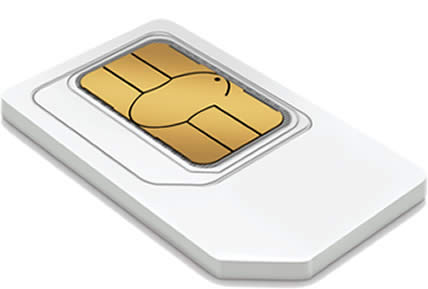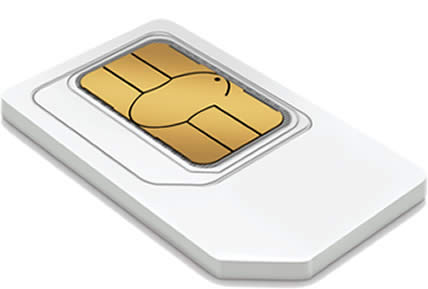 O2 Unlimited Data SIM Only
Great unlimited data SIM only deals with O2
Every deal is loaded with 5G data included
Our recommended deals are the overall best value
Overview
O2 unlimited data SIM
5G is much faster than previous generations of connectivity, allowing you to download large files in mere seconds.
That, paired with unlimited data, means you'll benefit from the next generation of connectivity on your smartphone at locations where 5G is available with barely any restrictions.
With 5G connectivity improving by the day, unlimited data on a 5G plan is just about the best you can have with your next smartphone.
With that said, here's everything you need to know about unlimited 5G on O2 in order to maximise your next smartphone experience.
What plans are available with unlimited data?
| Plan type | Unlimited data offered? | Duration |
| --- | --- | --- |
| SIM-only | Yes | 12 or 24 months |
| Pay monthly | Yes | Flexible 1-36 months |
| Home broadband | No | N/A |
| Mobile broadband | Yes | 24 months |
| Data-only | Yes | 1 or 12 months |
| Pay as you go | No | N/A |
O2 has several 5G unlimited data plans to choose from. The SIM-only plans start from £30 per month and you can get them with O2's student and family discounts.
The operator also offers 5G custom smartphone plans which give customers the freedom to choose the length of the contract, data allowance and up-front cost of the 5G-compatible device.
This can be spread out from 3 months to 36 months, and you can change your 5G allowance every month to suit your needs. Users should note that the longer the contract, the cheaper the monthly price will become.
Why choose O2 unlimited data
O2's offer of £30 per month is a pretty standard rate in comparison to the other major UK networks unlimited data.
One good reason to choose unlimited data on O2, though, is the network's growing 5G footprint throughout the UK. O2 initially launched 5G in six places on October 17th, 2019.
It has since expanded to 194 UK cities and towns, with the operator focusing on "busy footfall areas" such as Waterloo in London, although coverage will be more widespread as it continues its rollout.
Expect O2's 5G coverage to further increase rapidly, particularly now that it's merged with Virgin Media.
The consolidated company hopes to deliver 5G connectivity to half of the UK's population by 2023. It adds that low-band spectrum is already being deployed in order to strengthen its network to deliver strong connectivity to its customers.
O2 currently offers median 5G download speeds of around 155.54Mbps according to results from Speedtest Intelligence, which is around six times faster than 4G speeds. Its 4G network, meanwhile, covers around 99% of the UK.
Additionally, some of O2's plans also come with six months free Apple Music or Disney+ or 12 months of Amazon Prime Video.
Users will also have access to O2 priority for the duration of the plan, which will give them access to exclusive offers, discounts, and early access tickets.
Are there any fair usage restrictions?
Fair usage in the UK

Fair usage abroad

650GB per month

25GB per month

No more than 11 tethered devices
There is a 650GB monthly fair usage limit for O2 customers on a 5G unlimited data plan. The operator will not stop users from going above the limit but may "transfer you to a more suitable" plan if you use more than 650GB twice in six months.
Alongside that, O2 only allows you to tether to a maximum of 11 devices.
A fair usage policy also applies for customers travelling outside of the UK, meaning customers can use up to 25GB of data abroad in Europe per month.
Are there any speed restrictions?
No, O2's 5G network offers speeds of around 150Mbps according to data from RootMetrics and Opensignal, with peak download speeds of up to 1,000Mbps.
A full breakdown of 5G speeds can be found here.
There are currently no speed restrictions on O2's unlimited data SIM cards.
Is unlimited tethering included?
Yes, customers are free to tether as much as they want on O2's unlimited data plans but are limited to a maximum of 11 devices as stated above.
But there is a 650GB fair usage cap on O2's unlimited data plans that you should be wary of.
Can unlimited data be used abroad?
No. O2 has a 25GB roaming limit so you'll only be permitted to use that much data while abroad each month.
5G roaming isn't currently available, but you can still use your data on O2's 3G and 4G networks.
But O2 is the only major operator to not reintroduce roaming charges despite EE, Vodafone and Three doing so at separate points this year.
Is 5G data included?
Yes, with O2's 5G-compatible SIMs, 5G data is included as long as you have a 5G-compatible device and are in an area where 5G is available on O2.
With these SIMs, you can still use 4G data in 99% of the UK.
Are unlimited plans available with a multi-plan discount?
Yes, O2 offers 20% off the airtime plan of every new eligible pay monthly connection you add to your account. This discount starts from the second connection onwards and not the initial one. Users can add up to 20 connections.
For example, if you add a new pay monthly connection that costs £19 per month for the device plan, and £16 per month for the airtime plan, users will save 20% off the airtime plan. The airtime plan will then be £13.80 per month, saving £3.20.
Additionally, O2 offers 20% off airtime plans for students using UNiDAYS discount and an employee discount scheme, offering employees up to 25% off of the airtime plan.
Can I gift data on an unlimited plan?
Sort of. Previously on O2, if you had a sharer plan, you could share data with friends and family members. But O2 says it will soon be discontinuing sharer plans, meaning users will no longer be able to share data with other devices or use someone else's data.
The operator says it will be in contact with customers once it makes the change, although no timeframe has been given for this as of this writing.
Alternatives
| 5G network | Unlimited 5G data offered? | Plan types with unlimited 5G |
| --- | --- | --- |
| Three | Yes | Pay Monthly, SIM Only, PAYG, home broadband, data-only |
| Vodafone | Yes | Pay Monthly, SIM Only, PAYG, home broadband, mobile broadband, data-only |
| EE | Yes | Pay Monthly, SIM Only, PAYG, home broadband, mobile broadband, data-only |
| Asda Mobile | Yes | SIM Only |
| BT Mobile | Yes | SIM Only |
| CMLink | No | None |
| Giffgaff | Yes | Pay Monthly, SIM Only |
| iD Mobile | Yes | Pay Monthly, SIM Only |
| Lebara | Yes | SIM Only |
| Lyca Mobile | Yes | SIM Only |
| Sky Mobile | No | None |
| Smarty | Yes | SIM Only |
| Tesco Mobile | Yes | Pay Monthly, SIM Only |
| Virgin Mobile | Yes | Pay Monthly, SIM Only |
| VOXI | Yes | Pay Monthly, SIM Only |
O2's primary competition in the UK comes from the other major networks, namely Three, EE and Vodafone, so you may want to consider one of these alternatives.
Speedtest Intelligence revealed that Three had the fastest median download speeds amongst the top four UK operators, clocking in at 231.07Mbps. Vodafone followed in second place at 159.49Mbps then O2 at 155.54Mbps. EE was in last place with a median 5G speed of 151.03Mbps.
Despite this, EE had the best 5G availability, followed by Vodafone then Three, with O2 languishing in last place.
There are also unlimited 5G data plans available from alternative networks including Smarty, Lebara, Giffgaff, Lyca Mobile, Tesco Mobile, VOXI, Virgin Mobile and Asda Mobile.