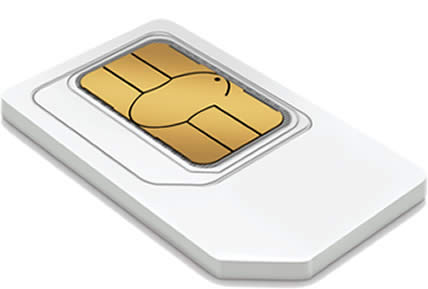 Vodafone 5G SIM Only deals
Compare Vodafone 5G SIM only deals
Huge choice of great value plans
Choose from a 12 month or 1 month rolling contract
Overview
Why choose Vodafone SIM Only?
Vodafone was second to launch a 5G service in the UK, meaning it's ahead of many rivals and has a substantial and growing amount of 5G coverage.
So it's a strong option for 5G SIM Only now, and given the speed of its roll out it's likely to be future-proofed too, as its 5G coverage should rapidly improve.
Beyond that, 5G SIM Only in general is a great choice if you want an affordable, good value plan, as it's a lot cheaper than getting a 5G phone on contract, since all you're paying for is your allowances (though you will need a 5G phone one way or another to make use of 5G speeds).
5G SIM Only on Vodafone is also available on shorter term contracts than handsets are. You have the choice of a 30-day, 12-month or 18-month plan (while handsets are typically available on 24-month plans). That means you're not tied in for as long, but also have the flexibility to choose a duration – pick a longer 18-month option and you'll get even lower prices.
On top of all that, you can also get unlimited data with 5G SIM Only on Vodafone, so you can make the most of all that speed.
Vodafone 5G coverage
Vodafone is growing its 5G coverage rapidly and is likely to continue doing so until it has comprehensive UK coverage. So if you don't have Vodafone 5G where you are now, you likely will do sooner or later. Head to our Vodafone 5G coverage page for in-depth information.
Vodafone 5G speeds
Vodafone says to expect average 5G speeds of around 150-200Mbps, with top speeds of around 1Gbps, which is far, far faster than anything 4G is capable of.
Added extras
You can optionally get Vodafone 5G SIM Only plans with a choice of entertainment packages. Specifically, you can get a Spotify Premium, Now TV Entertainment, Amazon Prime Video, or Sky Sports Mobile TV subscription thrown in.
Vodafone also offers both Wi-Fi Calling and 4G Calling, so you can stay in touch in more places.
Data roaming
Vodafone stands out from most other UK networks in that it lets you roam with 5G speeds in a growing number of locations, so going on holiday or on a business trip doesn't mean you have to sacrifice 5G speeds.
On top of which, Vodafone lets customers roam at no extra cost across most of Europe (at a mix of 4G and 5G speeds, depending on where you are), and with Global Roaming Plus, which is included on 5G SIM Only plans, you'll also be able to roam for free in select other locations, such as the US and Australia.
Tethering
Vodafone lets you use your mobile data towards tethering, so you can get laptops, tablets and other devices online by broadcasting a Wi-Fi network from your phone, much in the same way as a 5G broadband device works.
How can I keep my number when switching?
Just sign up for a Vodafone SIM Only plan, then request your PAC code from your old network and fill in the number transfer form on Vodafone's website. Number ports will usually happen within one working day.
Rather than calling your old network for your PAC, you can alternatively get it by texting the word 'PAC' and your date of birth (in the format DDMMYY) to 65075, from the number that you want to keep.
Which size SIM will I get?
Vodafone will send you a SIM card that contains all three possible sizes, so you can just choose the one you need when you receive it.