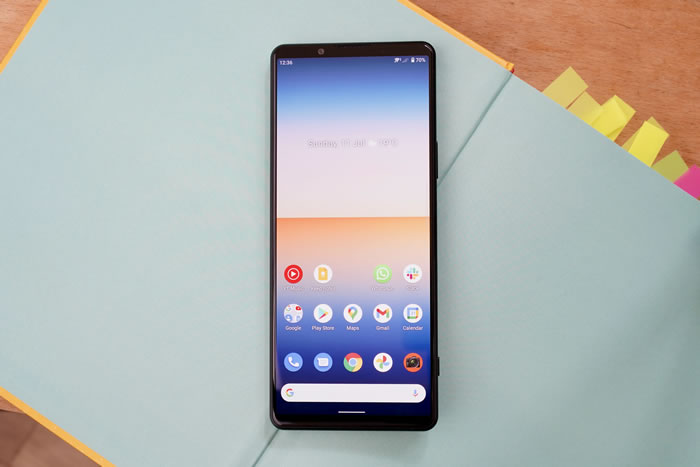 | Pros | Cons |
| --- | --- |
| Unique 4K 21:9 display | Rather expensive |
| Balanced camera with superb AF | Battery life merely OK |
| Elegant design | Camera not the best for casual point and shooters |
Verdict
The Sony Xperia 1 III is another quietly accomplished premium phone from Sony, featuring a design that's at once unassuming and bravely distinctive. Its uncommonly sharp 4K display has gained a much needed 120Hz alternative, it's as fast as any Android phone out there, and its camera is extremely fast and flexible. Its pro-leaning features won't be for everyone, but creatives and media obsessives should add it to their shortlist.
Full Review

Specifications

Specs
Full Review
Last year's Sony Xperia 1 II saw the Japanese brand's wide-ranging expertise coalesce into a single svelte smartphone. It was expensive and far from perfect, but still one of the most compelling phones of 2020.
Now the Sony Xperia 1 III (said 'Sony Xperia 1 Mark 3') is seeking to follow up on that qualified success with a tighter, more complete package. It's more of an iterative update than a completely new phone, but it's a thoughtfully executed one.
At a price of a £1,199 (£100 more than the Xperia 1 II), the question is, can Sony finally break into the elite smartphone crowd alongside Samsung, Apple, Xiaommi and OnePlus?
Screen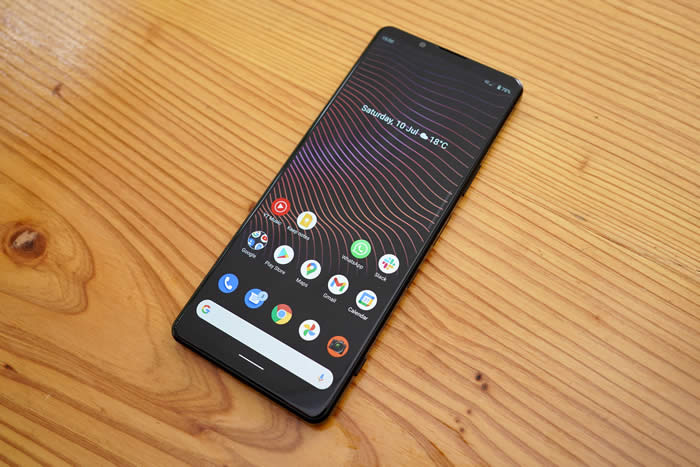 For a while now, Sony's big focus for its flagship phones has been 4K. While all of its Android rivals have adopted QHD (aka 2K) displays, Sony tends to go bigger - or rather sharper.
Like its immediate predecessor, the Sony Xperia 1 III packs a 6.5-inch OLED display with a 3840 x 1644 resolution. Or 4K, in other words.
In practice, the phone's full pixel count only really kicks in for select content, such as 4K YouTube videos. But when it does, said content looks spectacular, aided by Sony's accurate colours and on-point HDR.
The other unusual thing here is the aspect ratio. At 21:9, the Xperia 1 III's screen is way taller and narrower (or wider if you're in landscape) than most rivals. Once again, this is great for widescreen movie content, though it takes a while to get used to when doing normal things like browsing the web or scrolling through your emails.
The big addition to the Xperia 1 III's screen is a 120Hz refresh rate option. When active, the phone will default to this smoother setting and bump the resolution down to FHD. It's only when 4K-compatible tasks and apps pop up that you'll get the full resolution, and then only at 60Hz.
Is this ideal? Probably not. But we can't say we ever noticed the divide, suggesting that Sony has aced the implementation. And we guarantee that a permanent 4K at 120fps would absolutely trounce the phone's battery, which really doesn't need the extra strain.
More of an issue to us is brightness - the Xperia 1 III display, like the Xperia 1 II before it, simply doesn't get as bright as rival phones. It's fine most of the time, but you'll notice it on sunny days.
Design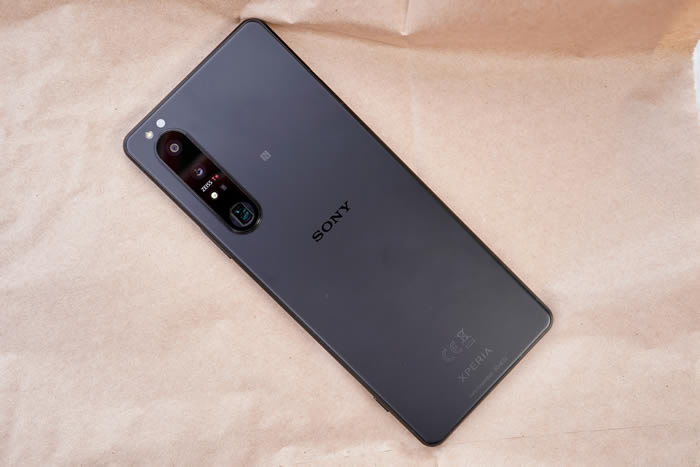 Sony hasn't messed with its boxy design language for the Xperia 1 III, and it really didn't need to. It still looks very fresh in a smartphone market that's only just starting to get bored with curves.
Almost every edge and surface of the Sony Xperia 1 III is flat, barring the extreme corners. It's a long, narrow (165 x 71mm) and relatively thin (8.2mm) rectangle made up of aluminium and glass. It's light for a top-end phone too, at just 186g. By comparison the Samsung Galaxy S21 Ultra weighs 227g, and the iPhone 12 Pro Max is 228g.
The rear of the phone has been improved by a new frosted glass finish. It looks and feels luxurious, and it also gets less obviously grubby than its shiny predecessor.
The front of the phone is possibly even more interesting, even aside from that 4K display. Sony is pretty much the sole mainstream phone maker who doesn't believe in notches, so you get a slightly larger forehead bezel (and corresponding chin) containing the selfie camera.
This leaves an unbroken display, which again is perfect for movie content.
Despite its slender looks, the Sony Xperia 1 III is a pretty tough cookie. It's got Gorilla Glass Victus to the front and Gorilla Glass 6 to the back, and it's also IP65/IP68-rated. The latter is more extensive than most phones out there, and it means that the phone can withstand jets of water as well as a dip in the pool.
Power
Unlike the rest of the phone, there isn't too much to note about the Sony Xperia 1 III's performance. That's actually quite reassuring.
It's as fast and responsive as any other flagship Android phone - which is to say, very fast indeed. That's because it runs on exactly the same Snapdragon 888 chip that powers the Xiaomi Mi 11, the OnePlus 9 Pro, and plenty more besides.
Backed by 12GB of RAM, the Xperia 1 III flies through any task you care to mention. Side-by-side multitasking is seamless, 4K video plays without incident, web browsing is as smooth as your network connection will allow, and we didn't experience any stutters whilst moving through Sony's light take on Android.
Gaming is generally great on the Xperia 1 III, courtesy of the super-wide display, and the likes of PUBG Mobile run well on the highest settings. I did experience a bit of an issue with Genshin Impact, however. Having cranked the graphical settings up to the max, the phone soon started running uncomfortably hot, which led to the performance deteriorating.
This is a particularly graphically intensive game, of course. But it does suggest that the Xperia 1 III's cooling system might not be quite as advanced as, say, the OnePlus 9 Pro's.
Camera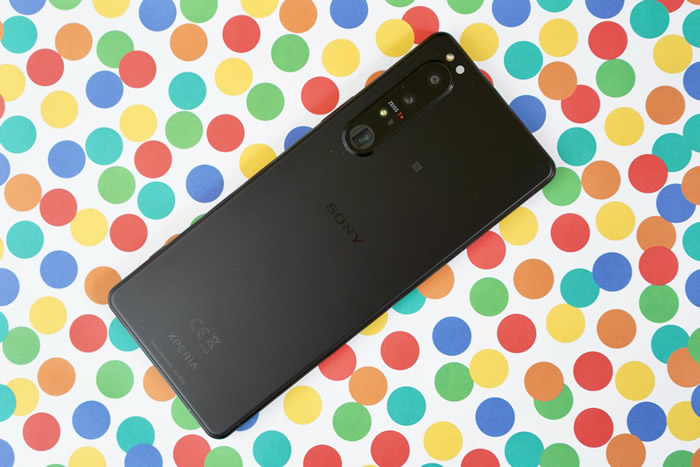 Sony shares a similar camera approach with Apple. Rather than employing a main sensor that's packed full of pixels, like the Samsung Galaxy S21 Ultra or the Xiaomi Mi 11 Ultra, it prefers pairing a large main sensor (1/1.7") with fewer pixels (12MP).
The key benefit of this is that each pixel is larger, and thus sucks up more raw information, requiring less processing to get it looking right. But it also leads to more speed and agility, and the Xperia 1 III's dual pixel autofocus system is as nimble as any we've used on a phone. It'll even lock on to your pet's eyes, it's that smart.
Shot quality is good, though you might find your pics a little flat and lifeless compared to the competition. Sony prefers a more natural, unprocessed look than Samsung or Xiaomi, which photography buffs will likely prefer.
There are actually a trio of 12MP sensors here, with the other two picking up ultra-wide and telephoto duties. The latter is the interesting one of the two, with Sony implementing a novel dual-lens system that shifts between 3x and 4.4x zoom in an instant.
It's not as impressive as the Samsung Galaxy S21 Ultra's extreme zoom capabilities, but the importance is that each focal length is broadly similar in tone, sharpness, and general performance, so you get a consistent and natural shooting experience. Add in Sony's camera app, which is the most comprehensive you'll find, and you have a phone that gives you a high level of control over your photography.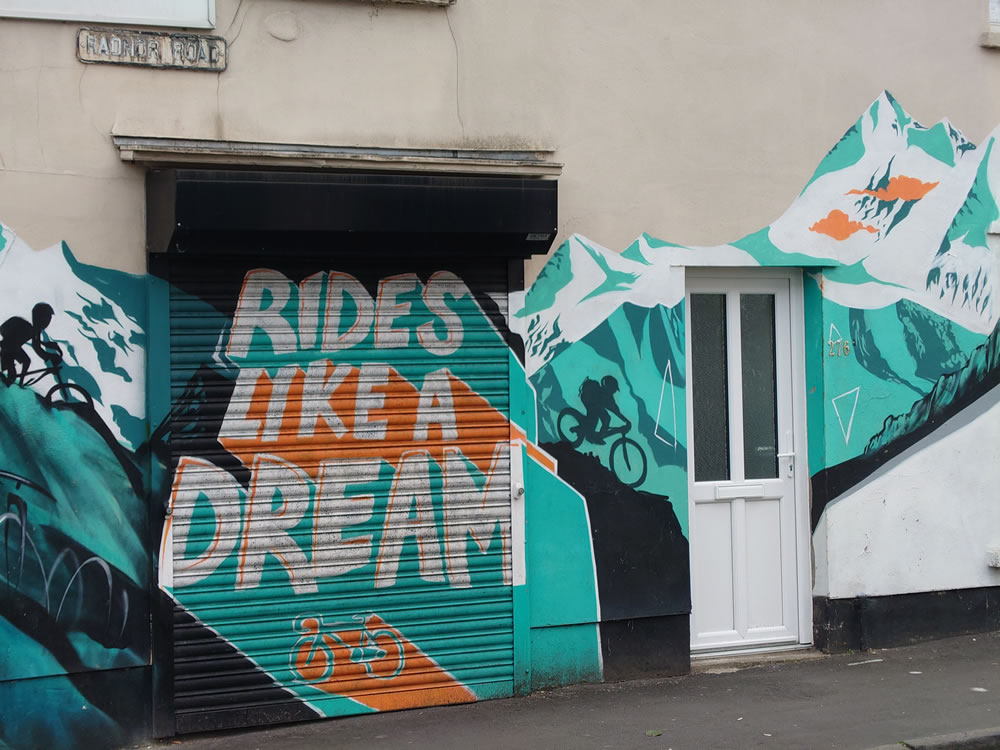 The 'Basic' point and shoot mode doesn't turn out the best shots in the business, though. Other flagship phones, which use more extensive image processing tricks, handle things like low light and high contrast better - albeit not always with the same natural tones. Put the effort in to learn how to fine tune your shots from the Xperia, though, and you'll be more than happy.
Oh, and the 8MP selfie cam isn't much cop at all for such an expensive phone - another sign that Sony isn't targeting casual users.
Features
As a company that has extensive interests in film, music, photography, and plenty more besides, you always expect a Sony flagship phone to be packed to the gills with features. The Xperia 1 III doesn't disappoint.
From an external perspective, the phone's slightly chunkier bezels facilitate a pair of front facing stereo speakers, which sound great. You also have a 3.5mm headphone jack on top, which is almost unheard of in a modern flagship phone.
Add in support for Sony's LDAC (the highest-quality Bluetooth codec around) and 3D Spatial Sound, and you have an audiophile's dream.
The right edge of the phone is packed full of physical controls. Besides the usual volume and power buttons (the latter containing an almost too-sensitive fingerprint sensor) there's a two-stage camera shutter button and now also a Google Assistant button. The latter feels slightly pointless, but it's small enough not to matter too much.
Sony's take on Android is refreshingly light and unfussy. It's very reminiscent of stock Android, with a couple of additions. For example, Sony has sought to make the most of its long screen with a split screen function that lets you run two apps side by side (or on top of one another), and it works well.
Battery life, memory and connectivity
Sony has ramped up the size of the Xperia 1 III's battery from last year's model, from 4000 mAh to 4500 mAh.
Given that we found the Xperia 1 II's stamina to be 'adequate', you might expect a bump up to 'good' this time. But we'd probably find a point somewhere in between those two descriptors.
We found that a 15 hour day with around 4 hours 20 minutes of screen-on-time - what you might call slightly above moderate usage - would take us down to around 15%, which is below the critical 20% mark when you start getting warnings.
As results go that's fine, but when you consider that the OnePlus 9 Pro left us with 35% in similar circumstances with an identically sized battery, you'll hopefully see why we're not exactly raving about the Xperia 1 III's stamina.
When it comes to recharging, Sony has upped its offering to a 30W charger. We were able to go from 0 to 52% in 30 minutes, which is decent, though far from the very best. The OnePlus 9 Pro, again, can go from 0–100% in that time.
In terms of storage, you get 256GB as standard, which is ample. And Sony is one of relatively few flagship smartphone manufacturers still providing a microSD slot.
5G connectivity also comes as standard, as you'd expect from a £1,200 in mid–2021.
Verdict
Sony returns with yet another elite smartphone that does things a little differently to the rest, albeit with an even chunkier price tag.
The Xperia 1 III is sleek, powerful, and it sports a pin-sharp 4K display that's great for consuming media on. This time that display adds a 120Hz option, which makes the general experience much smoother.
The triple-camera system doesn't pander to the casual Instagram generation like Sony's rivals tend to do, and you have to work a little more to get the best results. But its AF system is extremely impressive, as is Sony's new more flexible zoom set-up.
Battery life is a little underwhelming compared to the competition, and the phone's extra-tall form factor doesn't always work out in day to day usage. But for cinephiles and audiophiles, as well as those who demand fine control over their photos, it's one of the best options on the market.
Specifications
Dimensions (mm): 165 x 71 x 8.2mm
Weight (g): 186g
Battery capacity (mAh): 4500 mAh
Colours: Frosted Black, Frosted Gray, Frosted Purple
Screen size (inches): 6.5
Resolution: 1644 x 3840 (4K)
Pixels per inch (PPI): 643
Processor: Octa-core
Processor make: Snapdragon 888
RAM: 12GB
Internal storage: 256GB
Expandable storage up to: 1TB
Camera: Triple 12MP
Operating System: Android 11