Choose Three 5G Hub Version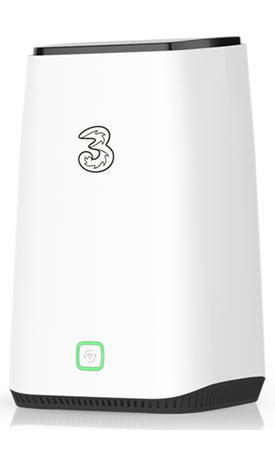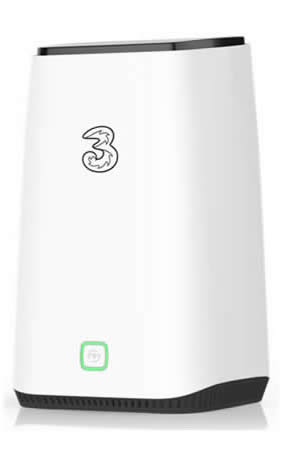 Three 5G Hub
The Three 5G (Huawei 5G CPE Pro) is a cutting-edge 5G router.
Connects up to 64 devices simultaneously
Supports 5G speeds up to 2.33Gbps
Internal antenna included
2 ethernet ports

FREE

Unlimited Data
24 month contract
With 32" LG TV & 6 months half price

FREE

Unlimited Data
24 month contract

FREE

Unlimited Data
12 month contract
Overview

Specifications

Specs
Overview
The Three 5G Hub brings 5G to your home, offering fibre-rivalling speeds and a much simpler setup process.
Superfast 5G speeds of up to 2.33Gbps – beating even most fibre
Get all your tech online at once with up to 64 simultaneous connections
Incredibly quick and easy to get up and running
No need for a landline
The Three 5G Hub is a 5G home broadband router, so it lets you get every connected device in your home online, just using 5G rather than fibre. The Three 5G Hub supports download speeds of up to 2.33Gbps, and while real world speeds are sure to be lower, they still average up to 400Mbps, which is far faster than most conventional broadband.
So it's super speedy, but it can also get all your computers, tablets, phones, TVs, and other gadgets online, as it supports up to 64 simultaneous connections.
And the Three 5G Hub is simple too – it's a plug-and-play device, so you don't need to call out an engineer, you can instead have it up and running within minutes of receiving it. As it uses 5G it also doesn't require a landline, so you can potentially save a lot of money by opting for this and ditching your phone line (since most people use mobile now anyway).
This cutting-edge 5G router isn't short on extra features either. It has two ethernet ports, so you can connect devices directly to it with a cable if you don't want – or they don't support – Wi-Fi.
It also has two 5G antenna expansion ports, allowing you to boost its performance – though the Three 5G Hub is designed for 360-degree coverage via internal 'dual X full sub-6 GHz' antennas, so it should work well in most homes without that, no matter where you put it. And it even supports both 2.4GHz and 5GHz Wi-Fi.
So this sleek 5G home broadband box could make for a fast, simple, and potentially even cost-saving upgrade on what you have now.
Specifications
Dimensions (mm): 99 x 107 x 215
Modem: 5G
Colours: White
Ethernet ports: 2 ethernet ports
Download speeds: Up to 2.33Gbps
Upload speeds: Up to 1.25Gbps
Wi-Fi specs: Dual-band 802.11ax/ac/a/n 4 x 4 MIMO, and 802.11b/g/n 2 x 2 MIMO (2.4GHz and 5GHz)
External Antenna: 2 x 5G antenna extension ports
Power: Mains powered
Launch date: Out now