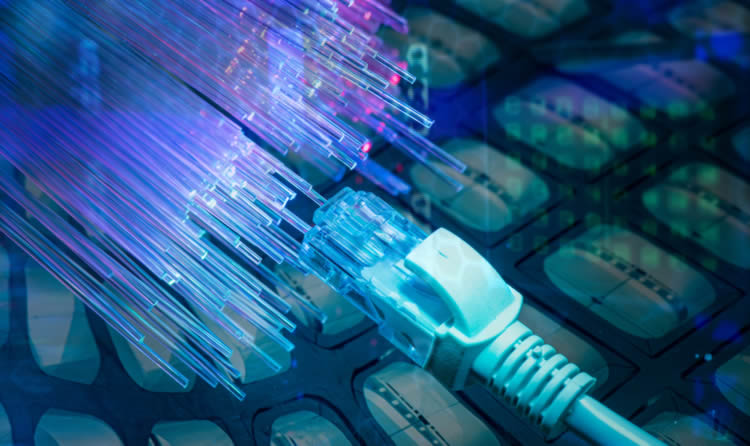 Altnets are providing an alternative to the major broadband offerings of BT Openreach and Virgin Media, which should help the UK to finally catch up with the rest of Europe.
5G broadband is expected to be a major early driver for 5G, replacing or bypassing slow physical copper connections over the 'final mile' into houses and business premises for faster and more reliable internet connectivity.
But 5G broadband isn't the only form of positive pressure that's being exerted on the UK's current broadband provision. There's also a thriving 'altnet' scene that's set to provide a much needed shot in the arm to the UK wired broadband scene.
What do we mean by 'Altnet'?
Altnet stands for 'alternative network'. It has come to represent a movement away from the UK's reliance on BT and Openreach for our physical broadband infrastructure, and towards smaller, more agile companies that aren't so tied to the country's creaking copper network infrastructure.
What's the problem with UK broadband?
The UK's broadband infrastructure trails behind many other developed countries. Put simply, this country has a massive fibre gap.
Where other comparable countries have complete fibre to the home (FTTH) connections to a large majority of their buildings (upwards of 80% in Spain for example), the UK figure lies somewhere in the region of 3–5%. The vast majority of UK premises still rely on old copper wiring running to kerbside cabinets, making the country one of the very worst full fibre providers in Europe.
Short-sighted legislation from successive UK governments has led to a lack of innovation and competition in the UK broadband space. Along with its oversight, BT has long had a virtual monopoly on the cables that make up the country's physical network.
In the past decade or so that has arguably become more of a duopoly with the emergence of Virgin Media. But what we've had has still been far from the competitive, progressive broadband landscape that we see elsewhere in Europe and around the developed world.
The emergence of UK altnets
The seeds of change were sown in 2005 with industry regulator Ofcom's efforts to encourage a more level and competitive playing field, which resulted in the emergence of Openreach as a separate BT management division and an opening out of the market to other network companies (or altnets).
In Ofcom's Digital Communications Review of 2016, a plan was laid out to reduce the UK's reliance on BT Openreach and bolster the opportunities for altnet companies to build out the UK's full fibre provision.
Then, in July 2017, the UK government kicked off a four year £400 million Digital Infrastructure Investment Fund, which was designed to help stimulate the building of fresh altnet provisions. Sure enough, a number of altnets have taken advantage of this government funding, as well as raising their own.
Another significant advance occurred in early 2018, when Ofcom instructed BT to make its telegraph poles and tunnels more readily accessible to other network providers. This is intended to make it far easier for altnet companies to use existing infrastructure for their own fibre optic cables, rather than having to dig up roads themselves.
Which companies are providing and altnet service?
CityFibre is the biggest altnet company in UK, and it has been working with city authorities to rollout full fibre networks in major urban areas for a number of years now.
It has major networks in over 40 cities, and has ambitions to connect 5 million UK homes to a full fibre network by 2025. In November 2017, CityFibre formed a partnership with Vodafone to help fund this push, thus essentially providing a third major UK network after BT Openreach and Virgin Media.
Of course, 5 million homes only represents 20 percent of the country. Fortunately, CityFibre isn't the only UK altnet company that's thinking big.
Hyperoptic is another, smaller UK altnet providing full fibre gigabit broadband to some 350,000 premises across 28 UK towns and cities. Having attracted considerable funding in recent years, Hyperoptic is also targeting full fibre connections to 5 million homes by 2025.
Gigaclear is another prominent UK altnet company, but with a focus on providing full fibre gigabit network connectivity to rural communities rather than cities and towns.