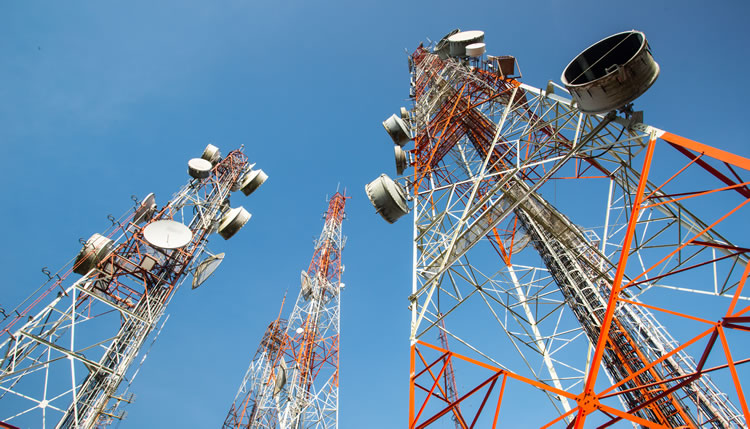 Updated: 19th December, 2018
Virgin Mobile has quite a lot going for it. As an MVNO (Mobile Virtual Network Operator) on EE's network it's got greater infrastructure and 4G coverage than most rival networks, and beyond that it has some key selling points of its own.
Right now, that makes Virgin Mobile a compelling network, but will it still be compelling in a year or two when 5G arrives? Will it even offer 5G?
While we don't have definitive answers to any of that yet, we can take some educated guesses, based on where Virgin Mobile stands now, and what EE is working on.
Network and launch plans
Network
Virgin Mobile uses EE's infrastructure, which means that right now it has more 4G coverage than any other network that doesn't use EE, with over 99% population coverage and 91% geographic coverage, and because BT owns EE there's a whole lot of money and experience going into that infrastructure. That's notable because it means the network is likely to rapidly grow and improve, which will be especially beneficial during the transition to 5G.
EE was the first UK network to launch 4G, and there's every chance it will be the first out of the gates with 5G as well. Since Virgin Mobile can't offer a 5G network until EE has one, that's useful. It also means Virgin Mobile could have better 5G coverage than most rivals, since based on past form there's a good chance that EE will.
Virgin Mobile also has its own strengths independent of EE. As well as having low prices it also lets you roll over any unused data each month, so it doesn't go to waste, and is a great network for users of WhatsApp, Twitter and Facebook Messenger, as data used on them doesn't come out of your allowance. Plus, Virgin Media customers can even get plans with unlimited data.
Those things could continue to help Virgin Mobile stand out when 5G is available if it continues to offer them.
Spectrum holdings
Virgin Mobile uses EE's spectrum, which is a good thing, as EE has a lot of the stuff. It won 40Mhz of 3.4GHz spectrum at the 2018 spectrum auction, specifically the 3540MHz – 3580MHz part of the band.
That spectrum is ideal for 5G, but on top of that EE also has 255MHz of immediately useable spectrum in other bands. These bands are less suited to 5G, but it still amounts to a greater spectrum holding overall than any other UK network.
Immediately useable spectrum

3.4GHz held

3.4GHz allocation

Total spectrum held

255MHz

40Mhz

3540 – 3580MHz

295MHz

Note: 'Immediately useable spectrum' refers to spectrum in various bands that can be used now for 4G, 3G and 2G. EE holds spectrum in the 800MHz, 1.8GHz, 2.1GHz and 2.6GHz bands.
And that could be just the beginning, as Ofcom is expected to hold additional spectrum auctions for spectrum in the 700MHz and 3.6GHz – 3.8GHz bands, as well as potentially some other bands, so EE and by extension Virgin Mobile could grow its spectrum holdings even further.
Launch plans
We should see 5G from EE and potentially also Virgin Mobile sooner rather than later, as Marc Allera, EE's Chief Executive Officer, said back in February 2018 that 5G is probably just "18 months or so" away.
Since then, EE has specifically said that it will launch 5G in 2019 and has even announced plans to upgrade more than 500 mobile towers from dated 3G technology to 4G, in preparation for a further update to 5G.
Most recently and most promisingly, the network has even said which cities will be the first to get 5G. London, Cardiff, Belfast, Edinburgh, Birmingham and Manchester are the lucky locations, though parts of Glasgow, Newcastle, Liverpool, Leeds, Hull, Sheffield, Nottingham, Leicester, Coventry and Bristol are also set to get 5G later in 2019.
Of course, it's worth noting that 5G might not be available on Virgin Mobile until later than on EE. But it can't launch until EE does and it can only offer 5G in the locations that EE does, so this is still a good indication of where and when 5G might initially be available on Virgin Mobile.
Current trial and development activities
5G trials
While Virgin Mobile hasn't yet carried out any 5G trials, EE has, and seems focused on speed – just as it is with 4G.
For example, during one trial it reached 2.8Gbps speeds. And even on its commercial Gigabit LTE 4G network EE has managed speeds of 750Mbps.
Of course, Virgin Mobile won't necessarily be able to tap into the maximum speeds of EE's 5G network, much as it doesn't offer 4.5G now despite the fact that EE does, but it could mean that EE's 5G network will be faster than rivals, and there's a chance that Virgin Mobile will be as well.
And it's not just speed that EE is looking at. It's actually carrying out all sorts of trials. For example, it began the UK's first live 5G trial in October 2018, hosted at Canary Wharf and achieving speeds of 1.3Gbps. Since then the network has extended the trial to nine additional sites around London.
EE is also looking at the potential of 5G for broadcasting. In fact, it has already broadcast the EE Wembley Cup Final live over 5G.
EE was also the first UK mobile operator to demonstrate pre–5G backhaul technology, and will soon begin 5G New Radio tests.
Other development activities
As with everything 5G-related, Virgin Mobile is seemingly leaving things to EE for now. For EE's part it has – with other companies - started the LTE-Broadcast Alliance, which is focused on the development of LTE-B – a key companion technology to 5G.
It's also a member of the 5G Innovation Centre at the University of Surrey and of course is now owned by BT, so it will benefit from that network's infrastructure and developments too.