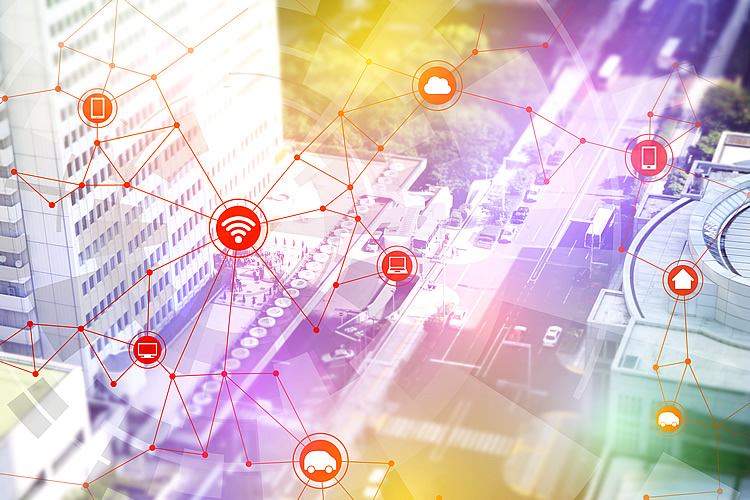 We hear a lot about smart cities but the fact is, they don't really exist yet. 5G could change that.
We are seeing pockets of activity, trials and even some early results but most would agree than no cities can claim to be truly 'smart' yet.
It doesn't help that there's no agreed definition of a smart city. Broadly, the term means using technology – including, but not limited to, the Internet of Things (IoT) -- to improve quality of life for all citizens.
The movement is driven by the growth in urbanisation and the challenges and opportunities this brings to cities, private companies and citizens. The United Nations (UN) predicts that two-thirds (68 per cent) of the world's population will be living in urban areas by 2050, up from just over half (55 per cent) today. This creates pressures on cities related to overcrowding, congestion, pollution and more. Cities are also at the forefront of driving action to prevent further climate change.
Further, many cities face growing budget pressures and the idea is that smart technology can help them to do much more with less.
Tech evangelists believe that when it rolls out, 5G will catalyse smart cities and help to really address some of society's most pressing challenges. Here's why.
Here's where 5G comes in
Connectivity and capacity: It's anticipated that some 50 billion devices will be connected to mobile networks worldwide by 2020, and a large proportion of the communications that will occur will be between machines rather than humans – this includes everything from public rubbish bins, streetlights and water meters to autonomous vehicles, buildings and even drones and more.
To carry the weight of the smart city of the future, the mobile network will need to be fast, responsive and stable to handle a vast amount of data. It needs 5G.
5G supports Massive Machine Type Communications, or MMTC. This means the ability for machines to communicate with one another on a large scale with negligible human input.
Latency: 5G networks are expected to deliver a latency (a measure of the delay in end-to-end transmission) as low as 1 millisecond. This is a drastic reduction compared to 4G networks at 40-60 milliseconds and could enable new use cases in healthcare, transport, emergency services and more.
Network slicing will also allow operators to use their networks more dynamically for the broad range of smart city use cases. They'll be able to provision the right 'slice' of the network depending on the demands of the application.
Speed: 5G is expected to be as fast as 10Gbps – this will support services such as ultra-high definition video streaming, large file downloads and virtual reality applications, and these use cases have use cases in many industries including gaming, entertainment and tourism.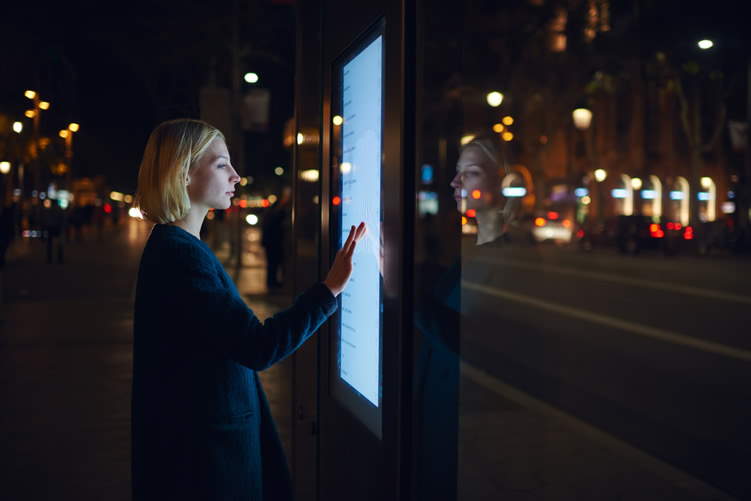 A report from O2 last year warned that the UK needs to upgrade to 5G faster or it could miss out on a range of economic and social benefits, including up to £6 billion a year in productivity savings.
According to 02, 5G will help households save up to £450 a year on energy, council tax and food bills and could also drive a reduction in food waste through the introduction of smart fridges. Electric cars could slash fuel costs from 2025 when 5G will ensure energy grids can cope with large-scale charging of electric cars, 02 said.
Further, the analysis forecasts that councils will save £2.8 billion annually through implementing technologies such as smart lights and connected bins. The report even says that 5G will free up 1.1 million GP hours in the NHS because it will enable remote health services and monitoring via wearables.
According to O2, further productivity savings will come from predictive maintenance on railways as well as reduced road congestion thanks to 5G-enabled traffic management and connected route planning apps.
And risks…
Compared to previous networks, 5G requires more base stations because the frequencies travel faster but not as far. Having more hardware is a challenge for operators because they need to find places to put the equipment and it increases deployment costs. Cities are also concerned about the visual and practical impact of this additional hardware.
02's CEO, Mark Evans, called for greater collaboration between industry, government, landlords and developers to support the rollout of 5G and tackle these challenges.
In action: Smart city initiatives in the UK
In 2017, Bristol was named as the UK's smartest city by Huawei and Navigant Consulting.
Bristol is allowing companies and researchers to test 5G. Through Bristol Is Open, , the smart city delivery programme which is a joint venture between Bristol City Council and the University of Bristol, Bristol has a test network that is run on gigabit fibre. It includes Wi-Fi, 2G, 3G, 4G LTE and 5G.
Bristol is home to the 5G Smart Tourism project, which is funded by a £5 million grant from the Department for Digital, Culture, Media & Sport as part of the government's Testbeds & Trials programme.
A particular focus is trialling new applications which use 5G-enabled technology to enhance the tourist experience.
The team says the initiative will also demonstrate self-provision of 5G, Wi-Fi and innovative mmWave backhaul, as well as addressing safety issues by providing emergency service capacity through network slicing.
Liverpool's 5G testbed is focused on using 5G to reduce the digital divide and boost health, including assessing the impact patient monitoring, addressing loneliness in older adults, supporting independent living and enabling better remote health services.
In Worcester, the testbed is focused on increasing industrial productivity through preventative and assisted maintenance using robotics, big data analytics and AR over 5G. It will also examine 'security by design' in 5G and IoT technology.
The concept of smart cities is increasingly expanding to rural areas and towns too. The 5G RuralFirst testbed, led by Cisco and the University of Strathclyde and based mainly in the Orkney Islands, Shropshire and Somerset, is looking at how 5G can benefit rural communities and making a business case for its deployment.
The AutoAir project in Warwickshire is exploring 5G for Connected and Autonomous Vehicles (CAVs). It will also investigate how these 5G connectivity solutions could be transferable to both road and rail transportation – which are key areas of smart city transformation.
5G for smart cities in the UK
Many other cities, in the UK and globally, are preparing for 5G and the innovation it could unleash.
Vodafone plans to launch 5G in 19 UK cities in 2019. Vodafone already has live 5G sites in Bristol, Cardiff, Liverpool, Salford and Greater Manchester. Birmingham, Glasgow and London are close behind and the operator has just announced 12 new locations: Birkenhead, Blackpool, Bournemouth, Guildford, Newbury, Portsmouth, Plymouth, Reading, Southampton, Stoke-on-Trent, Warrington and Wolverhampton.
O2 has said that Belfast, Cardiff, Edinburgh and London will be the first places to get access to its 5G network. Meanwhile, EE plans to roll out 5G in London, Cardiff, Edinburgh, Belfast, Birmingham and Manchester by the middle of this year.
More parts of the UK will get 5G from 2020, when 5G handsets become more widely available.
Once this happens, we will soon be able to see what 5G can really do for smart cities.