Choose EE Smart 5G Hub Version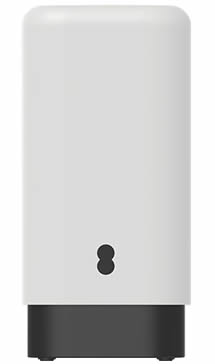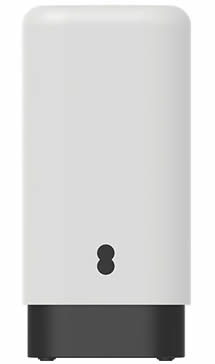 EE Smart 5G Hub
The new EE Smart 5G Hub is fast and comes with a great range of features.
Fast average speeds of 150Mbps
Easy to set up in no time at all
64 connections supported at any one time
Extensive 30 metre Wi-Fi range for far reaching coverage
Overview

Specifications

Specs
Overview
The EE 5GEE Home Router is a superfast 5G home broadband device that brings EE's network to your house and all your devices.
Incredibly fast speeds of up to 2.33Gbps
Simple setup with no need for an engineer
Supports up to 64 simultaneous connections so you can get all your devices online
Packed with tech to make it as good as possible
If you want 5G home broadband and you want it with EE, then the EE 5GEE Home Router is the device for you, as this unassuming white rectangle has incredible power, supporting download speeds of up to 2.33Gbps and upload speeds of up to 1.25Gbps.
Real world speeds are likely to be a lot lower, but when you consider that most fibre broadband comes in at under 100Mbps, it's easy to see how much of an upgrade the EE 5GEE Home Router could be.
It has everything you need from a home broadband router too, including the ability to get up to 64 devices online at once. That means no matter how many computers, phones, tablets, consoles, and smart devices you have, the 5GEE Home Router should be able to connect them all simultaneously.
It can also cleverly switch between 4G and 5G depending on signal strength – so while it's at its best when there's strong 5G coverage, you can make use of it even if you're somewhere where there isn't. And with a powerful internal antenna plus two expansion ports for external ones, the EE 5GEE Home Router should have no trouble locking on to a strong signal.
It also has two ethernet ports, and is incredibly simple to set up, as you basically just need to plug it in and turn it on – so there's no waiting for an engineer as you often have to with fibre broadband. And as this uses 5G it also receives signals wirelessly, meaning you don't need a landline to make it work, so you can get rid of yours and save some money.
Specifications
Dimensions (mm): 227 x 133 x 131
Modem: 5G
Colours: White
Ethernet ports: 2
Download speeds: averages 150Mbps
Wi-Fi specs: 802.11a/b/g/n/ac/ax
External antenna: 4x antenna ports
Power: Mains powered
Launch date: Out now