Choose Vodafone 5G Mobile Hotspot Version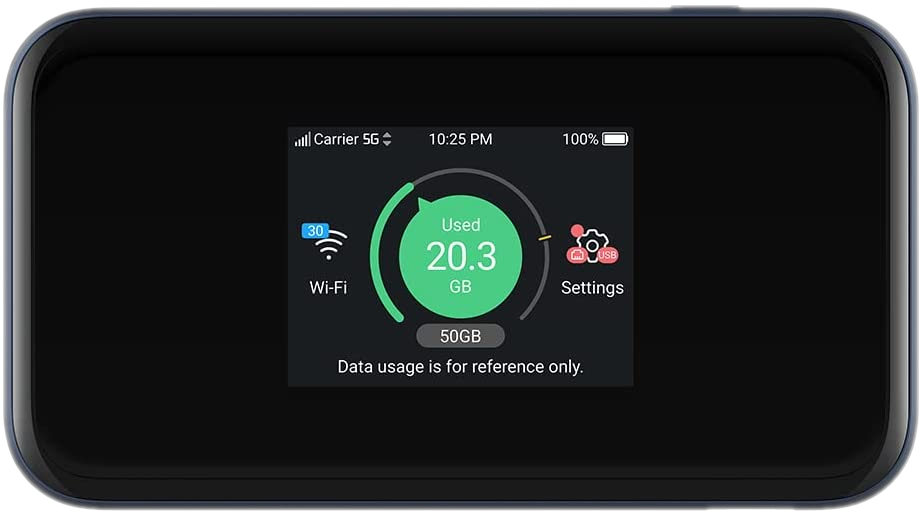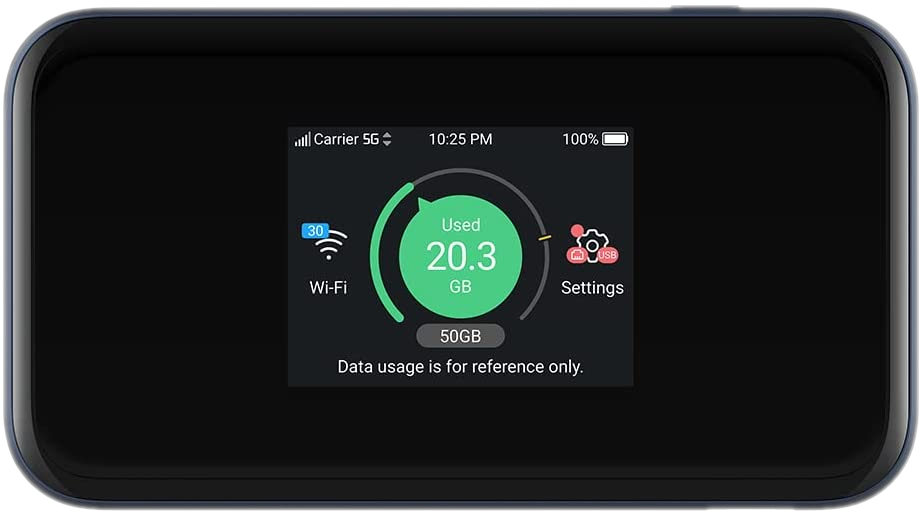 Vodafone 5G Mobile Hotspot
Compare the best Vodafone 5G Mobile Hotspot deals
32 tablets, laptops and other devices can be connected at once
Big battery offering up to eight hours of life
Superfast 5G speeds that rival fibre
2.4-inch touchscreen makes it easy to set up and monito
Overview

Specifications

Specs
Overview
The ZTE MU5001 5G can get up to 32 devices connected to 5G – and it's battery-powered so you can take it everywhere.The ZTE MU5001 5G is a mobile broadband device for the modern world, as it's packed full of high-tech features like 5G connectivity and a touchscreen.
That 5G support is arguably the highlight, as it means connected devices can get fibre-like speeds of potentially well over 100Mbps (as long as you're in an area with 5G coverage).
That's all the more important because the ZTE MU5001 5G can get up to 32 devices online at once, so if you're making the most of it to get a whole coach full of laptops, tablets, consoles and other gadgets online, then you'll want all the speed you can get.
But speed and simultaneous connections aren't the only important things in a mobile broadband router – they also need great battery life, so you're not constantly needing to plug them in. Luckily, the ZTE MU5001 5G won't let you down there either, as it has a 4,500mAh battery offering up to eight hours of life. It's rare to be away from a socket (or speedy Wi-Fi) for more than eight hours, so that should be plenty.
And then there's that 2.4-inch screen we mentioned. With a 320 x 240 resolution it's crisp and clear, and it's a colour touchscreen, so you can tweak settings as well as viewing the ZTE MU5001 5G's status and data use.
Other specs include support for Wi-Fi 6, plus two ports that you can optionally attach external antennas to (if you want to improve the signal), and one Ethernet port, for if you want to use a wired connection to one of your gadgets.
Compare mobile broadband devices
Specifications
Dimensions (mm): 133 x 73 x 18.5
Modem: 5G
Colours: Black
Ethernet ports: 1
Download speeds: Up to 3.8Gbps
Wi-Fi specs: 802.11b/g/n/ac/ax, dual-band 2.4GHz and 5GHz
External antenna: 2x antenna ports
Power: Battery powered
Launch date: Out now