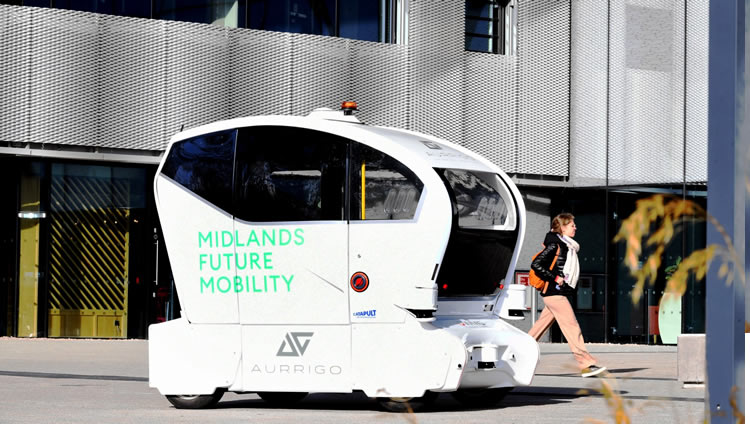 BT and the University of Warwick have announced a collaboration on the UK's first dedicated public 5G network for a connected campus.
Powered by its very own EE mobile network, British Telecom is supplying ultrafast 5G mobile coverage to 30,000 students and staff right across the 720-acre University site. What's more, as this is a public network, it is also set to benefit visitors and the general public living and working in the area.
Already renowned as one of the UK's leading research institutions, this new 5G network will further enhance the University of Warwick's research capacity. This will include the rollout of Europe's first Connected Autonomous Mobility (CAM) demonstration over a public 5G network, which will explore Vehicle to Vehicle (V2V) communication scenarios with two connected autonomous pods exchanging data.
The new 5G network will also enabled the University of Warwick's School of Engineering to pioneer 5G use in medical technology, such as the ability for the health and social care sector to care for patients remotely and in real-time.
David Plumb, the University of Warwick's Chief Innovation Officer said: "This powerful innovation alliance with BT gives Warwick the advantage of being an early adopter of 5G technology with a significant partner. Our public 5G connected campus will: support new areas of research; enable new teaching technologies; help us to support even more regional businesses; and it will add to students' campus experience be it in teaching, esports or simply through an enhanced performance on mobile devices."
5G Coverage Checker
Find out which networks have launched 5G in your area, or when it is coming to your area.
Gaming the system
This 5G installation at the University of Warwick is just the first step in an ongoing collaboration with BT. Next up, the telecoms giant will extend its 5G network coverage to the University's Creative and Digital Communities incubator, which will support creative and digital companies working with the University.
This will incorporate the neighbouring town of Leamington Spa and its surrounding area, which is home to several members of the lucrative UK video games industry. The likes of Codemasters, Playground Games, and an outpost of Ubisoft all live within a few square miles, leading to the area being dubbed 'Silicon Spa'.
These games companies frequently draw graduates from the nearby University. It's perhaps no surprise that University of Warwick students have won The British University Esports Championship, nor that Warwick is the first University to hold the UK e-sports University of the Year title.
Indeed, BT's collaboration with the University will reap significant benefits for the esports industry. Mobile Esports in particular is predicted to be supercharged by 5G's high speeds and low latency, enabling lag-free real time gaming on the go.