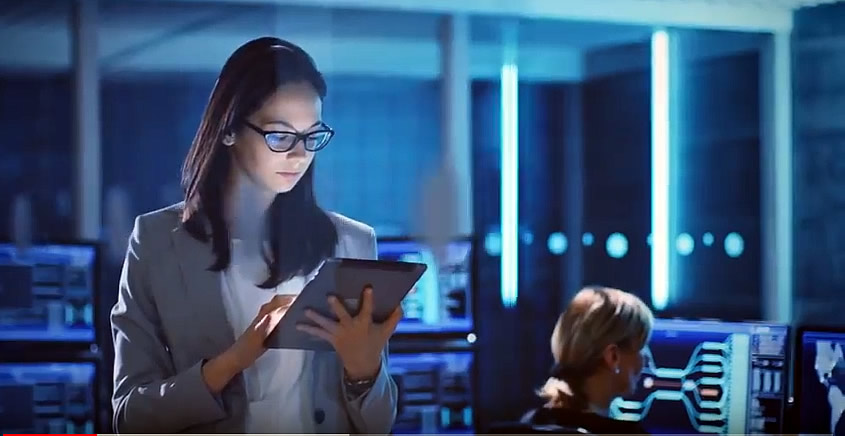 The University of Kent has led a successful 5G trial to prove that Ethernet technology can deliver speeds of up to 5Gbps to devices in the radio network and 100Gbps for fronthaul.
The University says this is a significant step towards fulfilling the potential of 5G and proves its Ethernet-based fronthaul system can handle huge amounts of data before passing them to a fibre backhaul network. The team's other priorities in the experiment were spectral and energy efficiency.
The trial is part of iCIRRUS (intelligent Converged network consolidating Radio and optical access aRound USer equipment) – a three-year, European Union Horizon 2020 project. The trial was conducted and demonstrated at the headquarters of one of the iCIRRUS partners, Telekom Slovenije. The other partners are the University of Essex and Viavi Solutions from the UK, along with Adva Optical Networking, Heinrich Hertz Institute and IAF from Germany, network operators Orange from France and Primetel from Cyprus and cloud service provider Wellness Telecom from Spain.
The consortium has pioneered the use of Ethernet in the fronthaul segment of mobile access networks, where signals are received at antennas and sent to fixed base station terminals. It has "defined and adapted" Ethernet to help achieve the speeds and says its technology could also be used for 4G services as well giving 5G backwards compatibility to older networks. Deploying Ethernet is seen as a good solution because it is in common use and therefore well understood and inexpensive.
This UK-led breakthrough is important because in areas of high demand, operators will have to deploy ultra-dense networks based on a layered architecture containing macro and small cells, radiating in multiple frequencies, which has led to the development of virtualized and centralized radio access networks (C-RANs).
There are several different approaches to fronthaul for C-RAN, each with its own trade-offs. As Gabriel Brown, Principal Analyst, Heavy Reading, concludes, "The extent to which operators, and their vendors, can make progress, the better their chances of making a successful transition to a new RAN operating model that has the cost profile and performance needed to support a new innovation s-curve."
Watch the video to find out more about the wider iCIRRUS project.