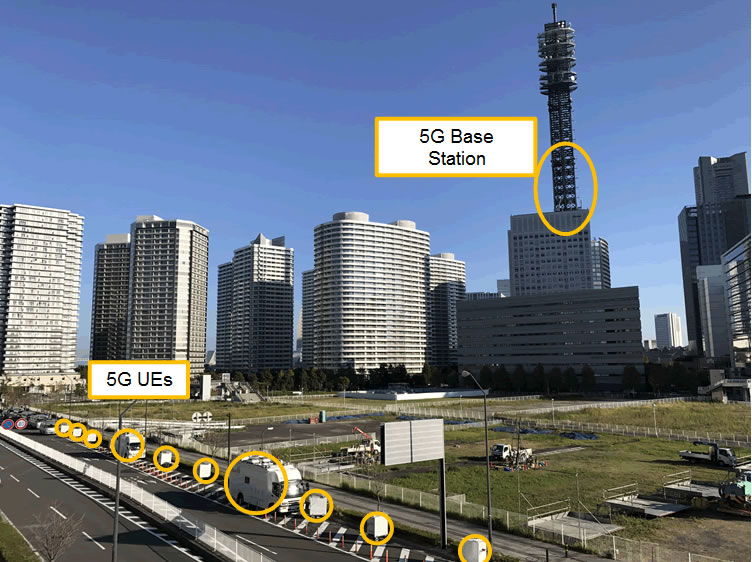 Chinese telecommunications equipment company Huawei and Japanese mobile network DOCOMO have together conducted the world's first 5G large-scale field trial in the 4.5 GHz frequency band.
The trial took place in the Yokohama Minato Mirai 21 District, which is one of the largest commercial areas in Japan. It managed to achieve a total throughput of 11.29 Gbps, which is around 40 times faster than 4G LTE-A. Meanwhile the trial recorded latency of less than 0.5 milliseconds, which is about a tenth of the latency of 4G LTE-A.
Huawei and DOCOMO have been working to together on 5G trials since signing a deal at the end of 2014. Last year, the two companies conducted the world's first large-scale outdoor field trial of Massive MIMO in Chengdu, China in October 2015.
The trials have now shifted to Japan, where they will continue to verify such key 5G technologies as Massive MIMO, mixed numerology using f-OFDM (filtered OFDM), and combined performance of SCMA (Sparse Code Multiple Access), Polar Code and f-OFDM.
The development and testing of such technology is seen as essential to the commercial rollout of 5G networks from 2020.
Mr. Takehiro Nakamura, Vice President and Managing Director of NTT DOCOMO's 5G Laboratory said "Our success in 5G large-scale field trial in the 4.5 GHz band brought the whole industry one step closer to 5G commercialisation by 2020. DOCOMO and Huawei have been expanding their collaboration on 5G from R&D to international spectrum harmonisation initiatives for 5G since December 2014. Together with Huawei, we will continue to promote 5G both from technical and ecosystem perspective."

Dr. Wen Tong, Huawei Fellow and CTO of Huawei Wireless Networks also added that "this achievement is extremely important to form the foundation of future 5G."