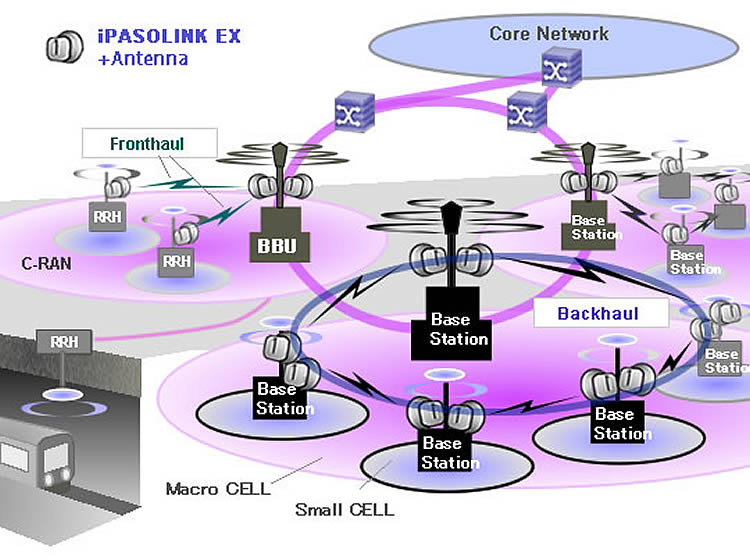 NEC Corporation has just launched the iPASOLINK EX, an ultra-compact radio communication system capable of a wireless transmission capacity of 10Gbps.
That's the same sort of transmission capacity as you'd get with optical fibres and it means the system is suited for mobile backhaul networks supporting high-speed services, including LTE-A and even 5G.
Using E-band millimetre radio waves, the iPASOLINK EX achieves that transmission capacity, as well as low latency, with a single band and it's more than three times higher capacity than NEC's existing model.
It gets even better when combined with NEC's "multi-band utilization solution", which increases the transmission capacity by transmitting data over both the E-band and other frequencies.
The system allows mobile operators to increase the capacity of their macro and small cell backhauls, as well as their fronthaul for Centralized Radio Access networks (C-RAN).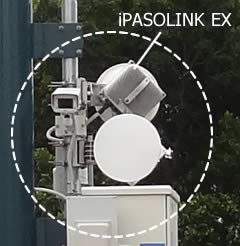 The product is also designed to maintain high-quality network connections even in severe weather conditions.
Yet despite all that it's 30% smaller than the existing model, making it cheaper to install. Plus, as it's equipped with 10Gbps Ethernet interfaces, it can efficiently transmit data via optical fibre to mobile core networks.
Yuzo Kurokami, Assistant General Manager, Mobile Wireless Solutions Division, NEC Corporation, said: "In the upcoming 5G world, mobile services and applications are expected to become more sophisticated and diverse. This will require mobile networks to efficiently handle larger capacity traffic than ever before. The new product meets these demands, and enables mobile operators to deliver higher quality network services and an enhanced user experience.
"We are offering the new product not only for use in mobile backhaul and fronthaul applications, but also for a wide range of other networks demanding high levels of reliability."