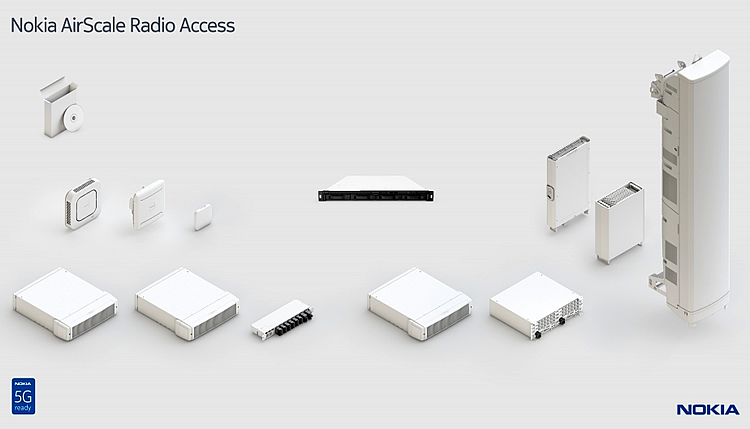 Nokia has announced a pair of intermediary network technologies that will help bridge the gap between 4G and 5G.
Former mobile phone maker Nokia has shifted its focus in recent years to become a leader in mobile network technology. To that end, the Finnish company has just announced that it will be launching 4.5G Pro by the end of the year.
4.5G Pro is a new LTE network enhancement built on Nokia's existing 4.5G technology, which is already being used by some 90 network operators around the world. The new 4.5G Pro standard will permit speeds of up to ten times faster than plain 4G, which will work out to a peak rate of 1 Gbps for smartphone users.
Further along the path to 5G's 2020 rollout, Nokia has also announced that it will launch 4.9G at an unspecified point in the near future. As the name suggests, 4.9G will offer near–5G performance whilst still utilising existing LTE network technology.
Nokia estimates that 4.9G will further increase network speeds to the tune of several gigabits per second. To place that in context, current 5G speed projections lie somewhere around the 10Gbps mark. Latency for the forthcoming standard will also be reduced to less than 10msec (4G offers around 50msec, while 5G will cut response times right down to 1msec).
The new 4.9G standard will achieve this boost in performance by enabling multiple carriers to aggregate, thus freeing up more of the network spectrum, as well as by incorporating highly directional antennas and smart cloud-based networks.
So why bother with all of this when 5G is right around the corner? Nokia believes that 4.9G in particular will be useful even as 5G takes hold in order to maintain strong network performance across our 'ultra-connected megacities'. Just as strong 3G performance remains important in these 4G times, so our LTE networks will require constant improvement in order to pick up 5G's slack - particularly as 5G availability won't be widespread until a number of years after its initial 2020 launch.
Samih Elhage, President of Mobile Networks at Nokia said: "While the ever-connected world of people and IoT drives huge data demands, the speeds enabled by 5G will be a colossal step in operators' network evolution. However, with our 4.5G, 4.5G Pro and 4.9G technologies, we will provide a smooth evolution path that will allow them to increase capacity and improve the user experience while creating new revenue opportunities."
Both 4.5G Pro and 4.9G will utilise Nokia's AirScale radio equipment, which Nokia claims is highly scalable and ready for both 5G and the Internet of Things.