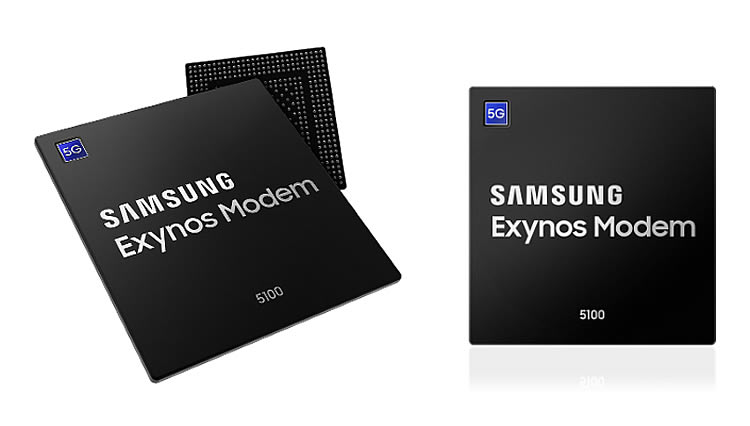 Samsung Electronics claims its new multimode Exynos Modem 5100 modem is the first to be entirely compatible with the most up to date 5G specification.
This is known as Release 15 or 5G-NR for New Radio. The technology's standards are set by the 3rd Generation Partnership Project (3GPP). Being multimode is critical as 5G networks the world over will need to interoperate with older communications infrastructure to attain scale and reach.
Exynos Modem 5100
The Exynos Modem 5100 will work on sub-6GHz and mmWave spectrums, which are specified in the 5G standard, plus 2G, 3G, so-called 3G+ technologies and 4G. The modem is built using power efficient 10-nanometer process technology with support for 5G and the older radio access technologies all on a single chip. The advantage of having all this on a single chip is that it makes data transmission between the various networks efficient and reliable.
Samsung said it carried out an over-the-air 5G-NR data call test using a 5G base station and a prototype 5G end-user device with the Exynos Modem 5100 embedded in it. The test emulated conditions that would be found on a commercial cellular network and said its findings will accelerate the development of 5G devices based on the modem.
The modem offers up to 2Gbps downlink speeds in the sub-6GHz spectrum and up to 6Gbps in mmWave frequencies. This is an improvement of about 1.7 and five times respectively faster than the previous model. Also, it can deliver speeds up to 1.6Gbps in 4G settings.
Samsung is working mobile network operators and partners around the world, all of whom are looking to launch commercial services as rapidly as possible, starting from next year. The company says its new modem will be available to customers by the end of 2018.
Dr Inyup Kang, president and head of System LSI Business at Samsung Electronics, commented, "As the industry prepares the shift toward 5G, Samsung will continue to drive the growth of innovative ideas and new services in mobile applications and other emerging industries."
Useful read: How fast is 5G?