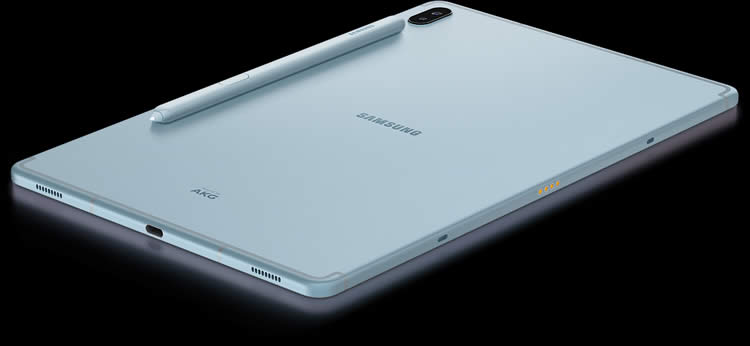 Samsung has announced a new variant of its Galaxy Tab S6 tablet and it has 5G support making it the world's first 5G tablet! The bad news? It's only currently available in South Korea. The tablet, appropriately called the Galaxy Tab S6 5G, is similar to the previous tablet but with all-important 5G functionality.
Such support is down to the inclusion of a new Qualcomm X50 chip instead of the tablet's previous use of the X24 which powered the 4G LTE connectivity side of things. Alongside that is the tablet's previous Qualcomm Snapdragon 855 processor which has more than enough muscle to do what you need a tablet to do. It's just as capable playing many games that use the Unity and Unreal Engines as it is for when you need to show off a work presentation, or simply catch up on your Netflix activities.
The tablet provides a 10.5 inch super AMOLED display and has 5GB of RAM and 128GB of storage space. Despite all that, it only weighs 420g meaning it's ideal for taking out and about with you. Also included is a S Pen so you can easily draw or take notes the old fashioned way rather than rely on your fingertips.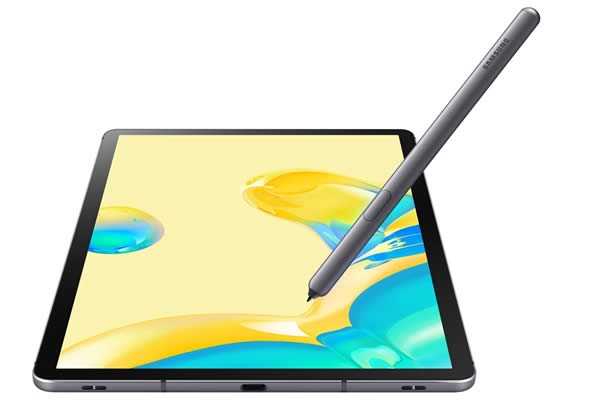 In addition, wireless charging and a full day battery life reminds you that the future is pretty convenient.
The Samsung Galaxy Tab S6 was always a pretty good tablet to start with but the addition of 5G connectivity makes it all the more useful.
So, when will we see it outside of South Korea? Samsung hasn't announced anything yet. It's plausible that it might not even happen although that seems unlikely. For now, South Korea's 5G rollout is more advanced than the US and the UK's so we reckon Samsung may be staggering its release for a little while. That way, it'll shine better at just the right moment when we're all keen to embrace 5G fully and the infrastructure is already there and raring to go.
With Samsung holding its Unpacked event on February 11th where it's expected to announce the Galaxy S20 line, this could be the perfect moment for Samsung to announce its tablet-based plans too. We can't see why not. It's just a matter of when the best time is for the firm.
For now, if you happen to be in South Korea, the Samsung Galaxy Tab S6 5G is available for Korean Won 9,99,900. That's about £640.