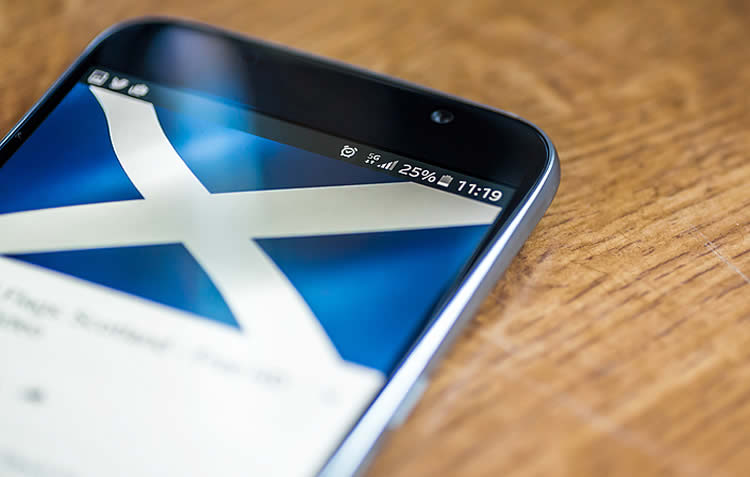 The Scottish government has taken a key step forward in its plan to make 5G a huge success for the country, by agreeing a significant new contract with independent IT and telecoms consultants, FarrPoint.
The four-year contract will be used to support Scottish Futures Trust when it comes to implementing key parts of the Scottish Government's 5G strategy.
In the past, Edinburgh-based firm, FarrPoint, has supported central and local governments throughout the UK when it comes to rolling out high-speed digital connectivity and caters for both urban centres and the most rural locales in the country.
The Scottish Government has some ambitious plans for 5G technology having laid them out in late 2019. It has a plan to make the country a leading nation in the rush to establish 5G as a dominant connectivity force, appreciating the importance of mobile connectivity not just for individuals, but in how it can benefit transport, AI, robotics, remote monitoring and more. Scottish Futures Trust is its infrastructure centre - essentially its task force - in delivering key aspects of the plan with the hope to add £17 billion to the country's GDP by 2035 thanks to enhancing 5G capability.
The plan centres around establishing supporting infrastructure such as fibre, radio sites, data centres and relations with other countries in a bid to get the most out of 5G, so it makes sense to need a consultancy company like FarrPoint on board.
In the past, FarrPoint has helped to enable super fast broadband in 250 towns and villages across the Highlands & Islands which is no mean feat given the complex rural needs of such areas. It's also helped deliver next-generation access to 1 in 4 Scottish homes (working out at approximately 750,000 properties) and it's advised on over £2 billion worth of investments in digital connectivity.
It has solid pedigree with other matters too such as its past experience advising on the UK's first analogue to digital Telecare solution which aided 175,000 users in Scotland.
In a statement, Andrew Muir, CEO of FarrPoint said, "we're absolutely delighted to have been appointed by Scottish Futures Trust on this major programme of work for Scotland. 5G can support so many new use cases both in urban and rural geographies and the journey is only beginning."
While there's a long way to go yet in Scotland's plan to become a leading digital nation, its government certainly seems to have the right idea in taking advantage of 5G now rather than further down the line. It's rural areas that could benefit the most from enhanced connectivity so Scotland could reap some substantial benefits in future.