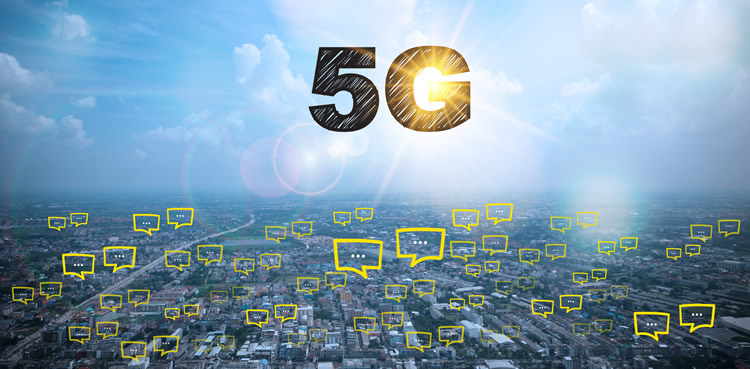 Just what kind of positive effect could the arrival of 5G have on the UK economy?
After a recent FCCG interim report concluded that establishing 5G in the UK would require "an unprecedented degree of collaboration across industries, government departments and independent bodies", January's IPT House of Commons Breakfast event aimed to explore that very question.
The Industry and Parliament Trust (IPT) is an independent UK charity that brings together Parliament and businesses on key issues. Given that superfast 5G telecoms is a key area of the Industrial Strategy championed by the current UK government, it's clearly a prime topic for the IPT to engage with.
Mark Skilton of Warwick Business School was invited to the House of Commons to address MPs, academics, and industry figures on the topic: 5G Connections: How can 5G Broadband Boost the UK's economy.
The 5G difference
One of the key points made at the IPT House of Commons Breakfast was that 5G will be fundamentally different to 4G. It's not just a case of being a faster mobile data network - though that will certainly be a key benefit of the new standard.
Mark Skilton said: "5G performance and architecture is a fundamentally different technology and capabilities to 4G and all other previous networks. With 1 to 10 Gigabytes per second bandwidth; 1 millisecond latency and supporting a density of 100 or more devices in any given room size location, it is truly instant, always-on, and able to download the equivalent of a whole movie in a few seconds."
The application of this step-up in capabilities will be a wholesale shift in what the internet is used for. For example, with today's 4G it is social media, media entertainment, online payments and mobile apps that are driving internet traffic.
In five to ten years time, however, Skilton claims that 5G will ensure the shift in emphasis to the widespread interconnectivity of everyday things, from home appliances to smart cars. This is more commonly known as the Internet of Things (IoT).
Skilton added that 5G would enable cutting edge artificial intelligence and machine learning technology to be "connected into everything," with the technology's low level of latency enabling vital real-time response times.
How the UK can lead in 5G
The IPT House of Commons Breakfast concluded that the UK was "in a good position to globally lead," but that some countries were already ahead and others were catching up. For example, it was pointed out that over the next few years, Samsung was planning 5G showcases at the 2017 Winter Olympic in South Korea 2018 and the 2020 Tokyo Summer Games.
Some practical steps were suggested to bolster the UK's adoption of 5G. While 4G uses relatively few but large-scale broadcast stations, 5G will require lots of smaller broadcast points. As such, it was asserted that the government and regulators needed to promote policies that supported access to public areas in order to push 5G road and building coverage.
There was also encouragement to open up the broadcast spectrum in order to enable the "rapid build and testing of new 5G technology".
Indeed, this latter point echoes the recommendation of the aforementioned FCCG report, which urged the UK government to invest in a range of 5G test-beds and trials well ahead of 5G's predicted 2020 rollout.
Driving home the importance of the UK taking a leading role in 5G development, Mark Skilton concluded that 5G was in some ways "the internet as it should have worked: instant, everything everywhere, immersive and the backbone of a connected economy and engaged society for generations to come". UK businesses of all kinds will doubtless be keen to benefit from that.
Image credit: Shutterstock