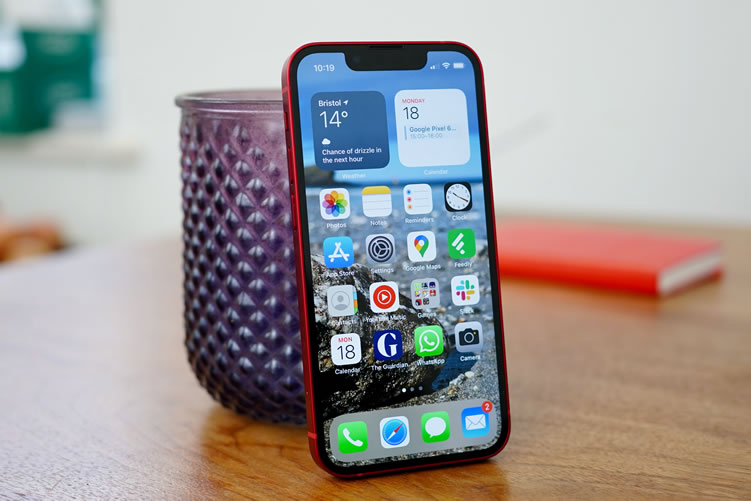 | Pros | Cons |
| --- | --- |
| Improved battery life | Slightly heftier than before |
| Greatly improved camera system | Design largely unchanged |
| Brighter display | No 120Hz ProMotion |
Verdict
The iPhone 13 Mini is another pocket-sized marvel from Apple. It looks and feels a lot like the iPhone 12 Mini, but considerable improvements to the camera and to battery life make it a worthy successor to the 'smallest 5G smartphone' throne.
Full Review

Specifications

Specs
Full Review
Bigger is generally better in the world of high-end smartphones, but the iPhone 13 Mini offers a genuine compact flagship alternative.
The iPhone 13 Mini gives you the complete iPhone 13 experience, but with a much smaller form factor. It's gained a little weight since the pioneering iPhone 12 Mini, but it's also improved in all the areas that count.
Should you consider downsizing when it next comes time to upgrade your smartphone?
Screen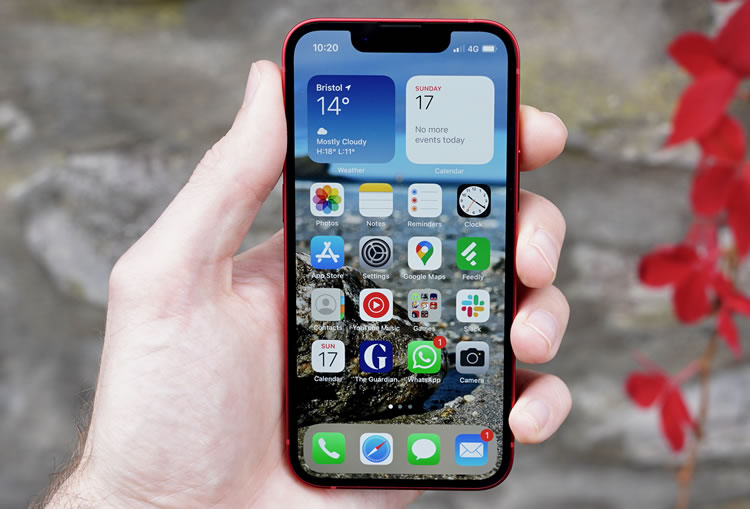 Like last year's iPhone 12 Mini, the iPhone 13 Mini packs in a 5.4-inch Super Retina XDR OLED display with a 1080 x 2340 resolution.
That's very small by modern standards, and it means that this phone isn't suitable for anyone who likes to consume a lot of media on the go. If that's you, we'd recommend stumping up the extra money for the iPhone 13 or iPhone 13 Pro.
Not that this is a bad display by any means. It's sharp, vibrant, and as colour-accurate as you could hope for.
In truth, it's largely unchanged from the iPhone 12 Mini before it. The only meaningful difference is an increase in peak brightness from 625 nits to 800 nits.
You also get a 20% smaller notch, which perhaps means more on the iPhone 13 Mini than any of the other phones in the range. Every spare pixel counts at this size.
Unfortunately, like the iPhone 13, the iPhone 13 Mini doesn't get the new 120Hz refresh rate of the Pro models. This is the one of the few ways in which the Mini that doesn't feel truly premium next to its Android rivals.
Design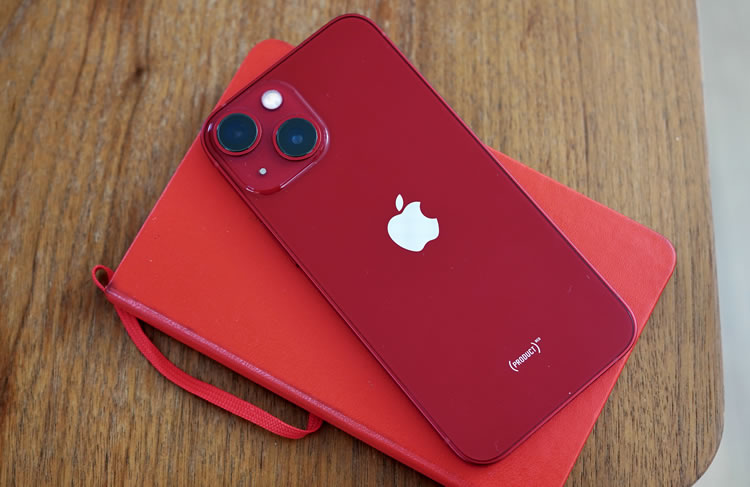 As we've already mentioned in the intro, the iPhone 13 Mini is essentially the iPhone 13, only smaller.
Most of the things we said about that phone remain true here. Again, this design isn't much of advancement from the iPhone 12 Mini, with the same flat-edges and sharp corners.
You get the same IP68 dust/water resistant certification and super-tough ceramic glass screen as the iPhone 12 Mini, which makes this one tough little phone.
The iPhone 13 Mini is a chunkier device than the iPhone 12 Mini. It's a little thicker at 7.7mm, and a little heavier at 141g. There's a worthwhile payoff for this in terms of battery life, which we'll come onto later.
It's not just the chassis that's expanded for Apple's latest compact phone. The camera module is quite a bit larger than the iPhone 12 Mini's, and once again that pays off with a big increase in quality. More on that in a moment too.
The iPhone 13 Mini comes in the same selection of colours as the iPhone 13: Blue, Starlight, Midnight, Pink, or Red. Our model is the Product Red one, and it feels like a deeper, darker shade than some previous models.
Power
Perhaps the most remarkable thing about the iPhone 12 Mini was how it managed to fit so much power into such a tiny shell, and the same thing applies here.
Despite being significantly smaller than the likes of the Samsung Galaxy S21 Ultra and the Xiaomi Mi 11 Ultra, the iPhone 13 Mini obliterates both smartphone titans on performance.
Apple has fitted the phone with the same variant of A15 Bionic chip that powers the larger iPhone 13. Sure enough, we got similar Geekbench 5 multi-core scores of around 4700, which no Android phone can get near right now.
In practical terms, the iPhone 13 Mini can run any app or game you choose to run on it, though again this isn't the phone to buy if you're a serious gamer. The action will appear too small on that 5.4-inch display.
It's worth pointing out that there is a subtle difference within the iPhone 13 family this year, with a slightly faster variant of the A15 Bionic powering the iPhone 13 Pro and iPhone 13 Pro Max. But the differences are impossible to sport, and they're all extremely capable.
Camera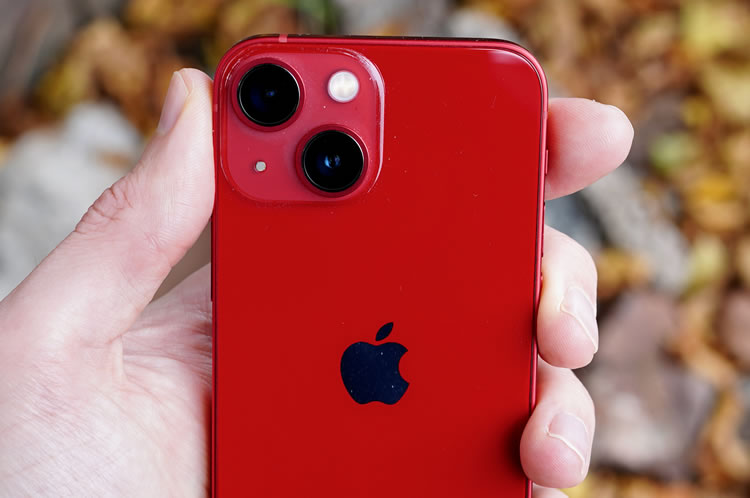 The iPhone 13 Mini packs the same dual 12MP camera system as the iPhone 13, which represents a major step up from the iPhone 12 and iPhone 12 Mini before it.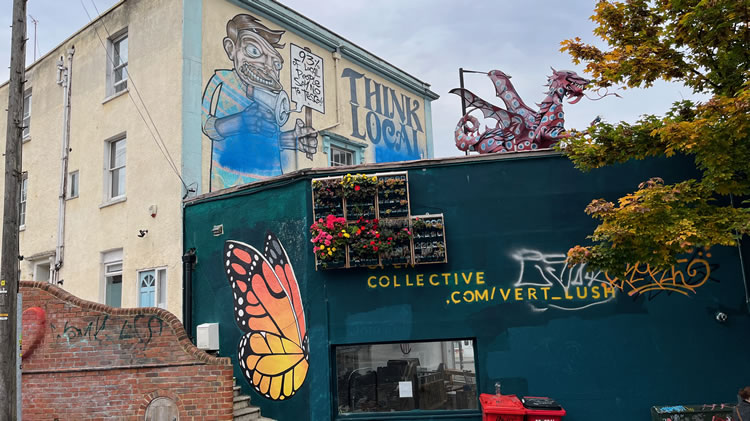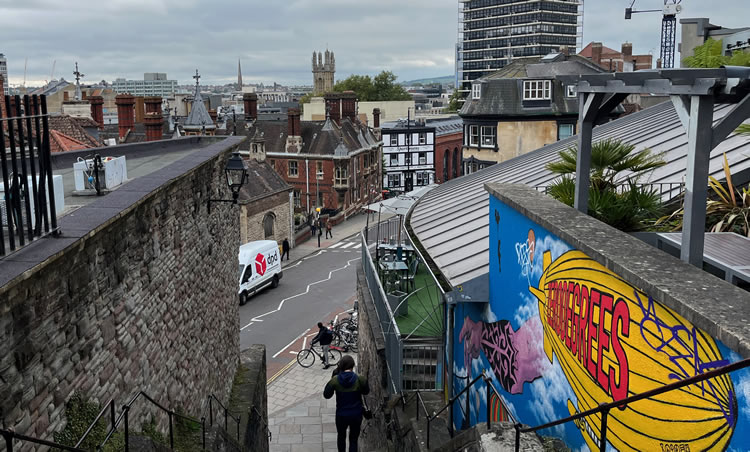 There's a wide sensor for regular shots and an ultra-wide for those sweeping landscapes. You don't gets the dedicated 3X telephoto of the iPhone 13 Pro, which is something to keep in mind if you like to zoom in on the action from afar.
Apple has bumped up the size of the two sensors that are here, and has implemented the same sensor shift stabilisation system that debuted in the iPhone 12 Pro Max last year.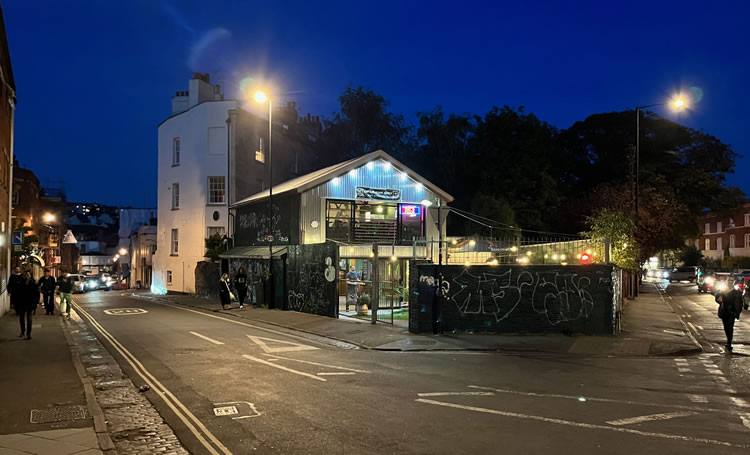 Together, they make the shots taken with the iPhone 13 Mini brighter, more balanced, and steadier than before. This particularly pays off in low light and night time scenarios, where clarity is significantly improved.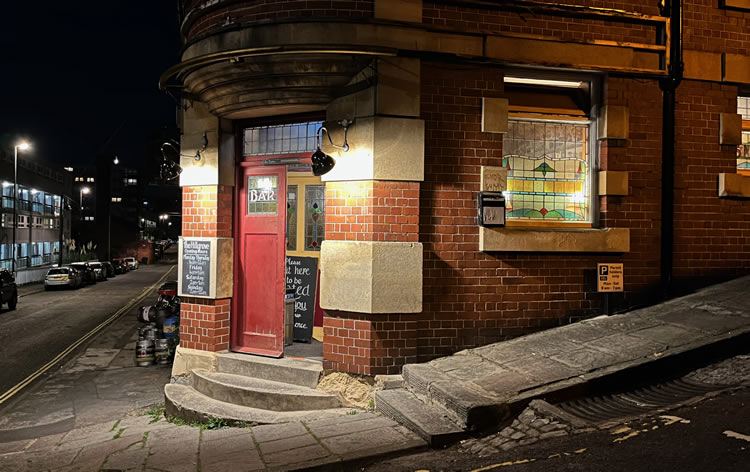 As always with Apple's phones, this is a brilliant video camera, and the addition of Cinematic mode lets you play with focus and a Portrait-like depth of field effect, both live and in post-production. It's a lot of fun to use, though it's also far from essential.
Features
Apple hasn't brought any major new features to the iPhone 13 Mini. All the big stuff that arrived with the iPhone 12 Mini makes a return.
MagSafe is the most obvious example here. Apple's magnetised system allows you to buy chargers, cases, wallets and more that snap conveniently to the back of the phone.
We should also point out a couple of hardware features that continue to impress. The volume and clarity of the stereo speakers here feels faintly unreal, emanating as they do from such a small body.
Apple's signature alert slider continues to be a welcome feature, too. Being able to quickly put your phone on silent in a cinema or meeting is an everyday feature that we miss every time we switch back to a (non-OnePlus) Android phone.
Battery life, memory and connectivity
Apple has increased the size of the batteries right across the iPhone 13 range, but it's arguably the most consequential here on the iPhone 13 Mini.
Last year's iPhone 12 Mini punched above its weight in almost all regards, but you paid the price when it came to stamina. It could get you through a day of light to moderate use without too much of an issue, but it didn't like to be pushed.
However, you get a 2,438mAh battery this time around rather than a 2,227mAh one. This takes much of a worry out of the process of simply stepping out of the front door without a portable charger.
We were able to got through a long 15-hour day of moderate usage and around 3 hours 20 minutes of screen on time, which involved a fair amount of music streaming and Google Maps usage over various 4G and 5G networks, with just under 40% left in the tank.
Your storage options have improved this year, too. Apple has finally done away with the 64GB entry model in favour of 128GB, with 256GB and 512GB options filling the other slots.
The iPhone 12 range saw 5G taking a bow for Apple, and that continues this year. Connecting to 5G on the Mini is more viable this year with that extra battery capacity, too.
Verdict
The iPhone 13 Mini is a strong update on Apple's compact smartphone offering. It looks and feels a lot like the iPhone 12 Mini before it, which means that it lacks the same wow factor. However, Apple has improved the formula in several key ways.
The camera system has taken a big step forward. It's quite remarkable being able to take shots of such quality on such a small device.
Battery life is the other major improvement over last year's model. You can now step out into the 5G world without worrying too much about powering down before you get home.
There's really no reason to upgrade from the iPhone 12 Mini to the iPhone 13 Mini, but if you own an older generation of iPhone and find yourself pining for the days before phones got huge, then the iPhone 13 Mini is you best and indeed only credible option.
Useful reading
Specifications
Camera: 12MP wide, 12MP ultrawide
Operating System: iOS 15
Internal storage: 128GB/256GB/512GB
Expandable storage up to: No
Processor make: Apple
RAM: 4GB
Pixels per inch (PPI): 476
Processor: A15 Bionic
Screen size (inches): 5.4
Resolution: 1080 x 2340
Battery capacity (mAh): 2438
Colours: Starlight, Midnight, Blue, Pink, Red
Dimensions (mm): 131.5 x 64.2 x 7.7
Weight (g): 141